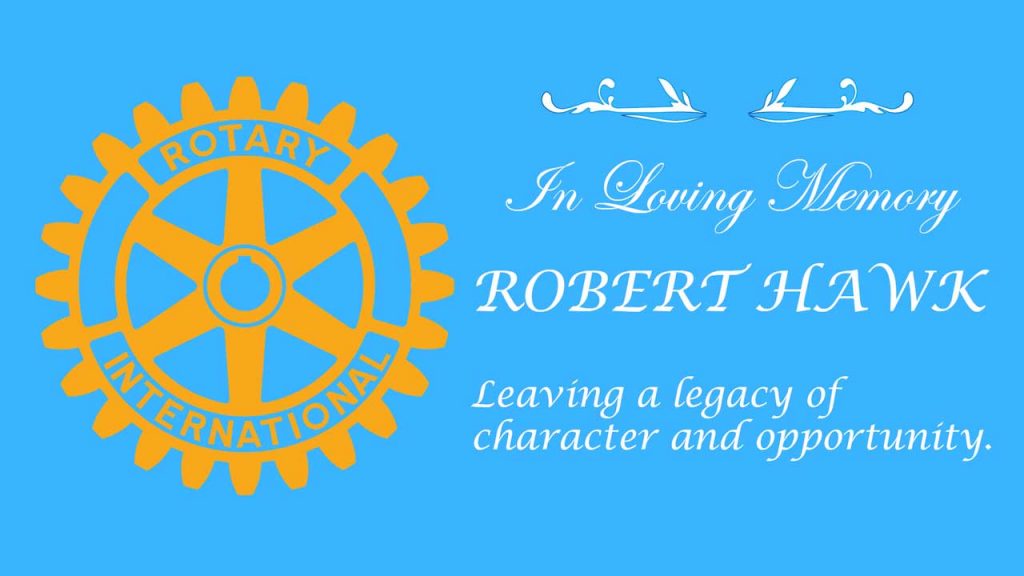 A legacy of character and opportunity
ROCKWALL, TX (August 19, 2021) As the excitement of a new school year begins for so many of our students, nothing is more exciting than beginning a senior year at Rockwall High School or Rockwall-Heath High School. With the anticipation of seeing old friends and meeting new ones, the year is full of moments and memories to fill a lifetime. While students are excited about the start of the year, Bob and Cis Hawk have always kept their eye on the finish, especially for seniors.
In 1996, Bob and Cis Hawk started the 'Robert and Cis Hawk Citizenship Award', and the founder of Spaghetti Warehouse and his wife handed out the first two $10,000 scholarships to graduating Rockwall High School seniors. The Hawks wanted their scholarship to be different from the other scholarships awarded to RISD seniors from many other generous organizations, so instead of focusing on academics or need, they wanted theirs to be purely based upon citizenship. Bob said that he was never the smartest student in the class and was even lucky to pass some of his courses, but he always paid attention to his character, the type of leader he was, and how he treated others.
While Bob may not have referred to himself as the best student in the classroom, he always believed in himself and was hardwired for hard work. In the 1950's he left his home in Oregon and came to Dallas to work for Sanger Harris, formerly A. Harris and Sanger Brothers. He left there for a greater opportunity and went to work for Tandy Corporation as a merchandise manager for Cost Plus Imports. Not long after he started with the organization, Charles Tandy became interested in a new company called Radio Shack. Mr. Tandy still believed in Cost Plus Imports and Bob, so he sold the company to Bob and a handful of other investors who later renamed it Pier 1 and took it public.
Bob had a knack for keeping his eye on the prize and the next opportunity, so he bought an old warehouse in Dallas for $1 per square foot and opened the first Spaghetti Warehouse in 1972. In 1996, he married Cis, and the two of them worked side-by-side and around the clock to open several Spaghetti Warehouse family favorite dining destinations throughout the nation. While Bob did all the decorating with unique antiques and memorabilia for each restaurant, Cis did all the hiring and training. She saw great character in many of her young employees and had an idea. She pulled Bob aside and said, "Let's build a fund to $1 million dollars, and provide college scholarships which can be maintained off the interest".
And that is exactly what she and her husband did, and the Robert and Cis Hawk Citizenship Award scholarship began.
Bob and Cis have always believed in character, honesty, integrity, ethical leadership, hard work, and leaving an impact on the lives of others. They have always been forever partners in life, work, family, and their scholarship. They have carefully established the selection criteria and personally read each students' application to submit their selections, along with other evaluators. The 2022 graduating senior class of Rockwall High School and Rockwall-Heath High School have a lot to strive for and a lot to look forward to. After 26 years of giving, the Robert and Cis Hawk Citizenship Award scholarship will disburse $156,000 again this year to recognize and reward deserving students and the teachers who have had the greatest impact on their lives.
This year's senior awards assembly will hold tears of joy and many memories for Cis Hawk, as this will be the first year for the selections to be made without her husband's vote. Robert Hawk passed away on July 28, 2021, at the age of 94. He leaves behind his adoring wife Cis, of 45 years, his four children and their spouse, five grandchildren, and three great granddaughters. In addition to his loving family, he leaves behind many young adults who have shown his character and attributes in their own lives and have experienced the opportunity to forward their education because of his love for Rockwall I.S.D. and his generosity to its students.
Robert Hawk lived a life full of family, friends, and philanthropy. He not only leaves a legacy through the Robert and Cis Hawk Citizenship Award scholarship, but his legacy lives on through the many lives he changed through his powerful impact and generosity.
The Robert and Cis Hawk Citizenship Award scholarship is managed by Rockwall Noon Rotary Club.
Submitted press release, edited for publication in Blue Ribbon News. 
---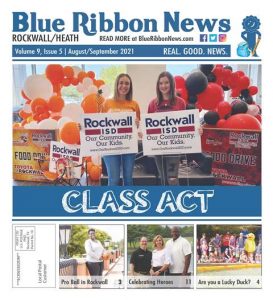 Our

print edition

delivers free to ~15,500 homes and businesses throughout Rockwall County, TX. Click image to view.
To share your good news and events, email editor@BlueRibbonNews.com.
Subscribe to our email newsletter here.
Advertising: 214-342-8000 or advertising@BlueRibbonNews.com.
---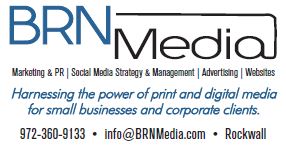 BRN Media is a multi-platform, full-service creative agency offering advertising and marketing services, social media management, and website development throughout Rockwall County and the Dallas area.