ROCKWALL, TX (August 17, 2021) The following is a Rockwall ISD press release summarizing last night's RISD Board of Trustees meeting.
NOTE: For information on every agenda item presented, please view the Board meeting videos available at  www.rockwallisd.com.
Board of Trustees Recognitions
The Board of Trustees recognized outstanding students and student groups for the following accomplishments: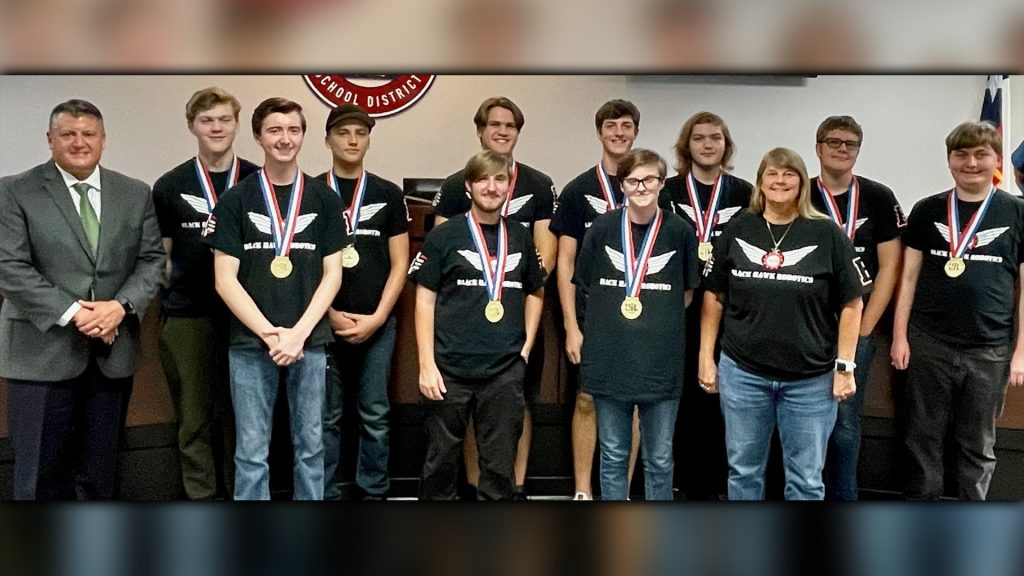 Rockwall-Heath High School Black Hawk Robotics Team UIL 6A State Champions – For the 4th year in a row, the RHHS robotics team won the State UIL Championship. Under Coach Leslie Reese, the team was undefeated in the competition, earning them the Texas Cup and the 'Coolest Play of the Day' award.
Review and Presentation of the Rockwall-Heath HS Cafeteria-Dining Addition
District leadership presented information to the Board of Trustees regarding the schematic design for the RHHS cafeteria-dining addition as the first phase of basic services. The schematic design presentation, for information purposes only, included:
Site plan – a graphic representation of the existing structures and site overall.
Floor plan – a graphic representation of the proposed addition to be constructed.
Furniture plan – a graphic representation of possible use of space.
Exterior rendition – a 3D graphic representation of the proposed addition to be constructed.
Construction Projects Update
The Board of Trustees heard a presentation by the District's Operations Department regarding the current status of various facilities projects:
Bond Construction Projects
Future Bond Planning
New Campus Construction – Lupe Garcia Elementary School
Interior Renovations to Existing Campuses

Elementary Restroom Renovations: Nebbie Williams, Hartman, Jones, Springer, Pullen, Amy Parks-Heath, Cullins-Lake Pointe
Middle School Restroom and Interior Renovations: Williams, Cain
Cullins-Lake Pointe Elementary School Interior Renovations
Ag Facility Renovations

Exterior Landscaping Upgrades
Repairs and/or Improvements to Athletic Facilities – Tennis court resurfacing
Technology Infrastructure Upgrades
Civil Site Improvements

Rockwall HS Retaining Wall Project

Aquatics Center Source Capture
Transportation Fuel Canopies
HVAC and Other Major Mechanical Replacements – Aquatics Center HVAC
Winter Storm Repairs

Dr. Gene Burton College and Career Academy, Rockwall-Heath HS, Pullen ES, Hartman ES
Board Approves 2021 Tax Rate for the 2021-2022 Fiscal Year   
The Board of Trustees approved a Maintenance & Operations (M&O) tax rate decreaseby 3.64 cents or 3.87% from the prior year's M&O rate. The Interest & Sinking (I&S) tax rate is the same as the previous year's rate.
The total tax rate (M&O plus I&S) is decreasing by 3.64 cents.  The breakdown of the proposed tax rate is shown below:
2021 (This Year)     2020 (Last Year)
Maintenance & Operations                   $0.9036                 $0.9400
Interest & Sinking                                  $0.3700                 $0.3700
TOTAL TAX RATE                                $1.2736                 $1.3100
NET DECREASE                                   ($0.0364)
Board Approves Resolution Regarding COVID-19 Local Leave Benefit for Employees     
The Board of Trustees approved establishing an additional eight (8) local paid leave days related to COVID-19 for all full-time employees who test positive and provide a medical certification document with positive test results. Employees may use the Local COVID-19 Leave before using their accrued leave. The Local COVID-19 Leave shall be available effective July 1, 2021, and shall remain in effect through December 17, 2021.
JROTC Update
Alison Belliveau, Executive Director of Career & Technical Education and Principal of Dr. Gene Burton College and Career Academy, presented an update regarding the District's exploration of applying in the future for a JROTC program at both Rockwall High School and Rockwall-Heath High School. The District will conduct site visits to other Texas JROTC programs this Fall to review the facilities required for the program. The next steps include submitting an application to JROTC, conducting site surveys and space availability at RHS and RHHS as this plan requires additional facility space. If the District's application is approved, Rockwall ISD is placed on a school candidate list by the JROTC, which requires a formal two-year planning process.
Submitted press release by Rockwall ISD, edited for publication in Blue Ribbon News. 
---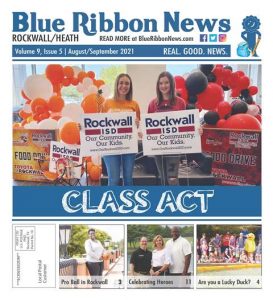 Our

print edition

delivers free to ~15,500 homes and businesses throughout Rockwall County, TX. Click image to view.
To share your good news and events, email editor@BlueRibbonNews.com.
Subscribe to our email newsletter here.
Advertising: 214-342-8000 or advertising@BlueRibbonNews.com.
---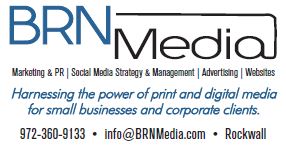 BRN Media is a multi-platform, full-service creative agency offering advertising and marketing services, social media management, and website development throughout Rockwall County and the Dallas area.