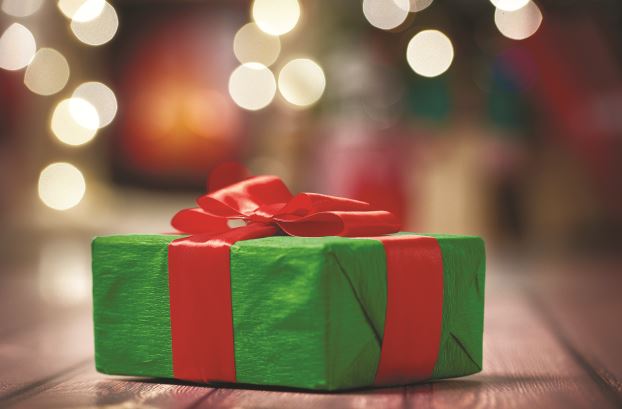 ROCKWALL, TX (Dec. 15, 2021) The girls' faces fell an inch apiece after opening their mutual birthday present. Our small audience of parents, grandparents, aunts, and uncles had expected a more enthusiastic response. While the eight-year-old dutifully recovered in time to produce a polite smile and a "thank you," her six-year-old sister summoned the courage to swallow disappointment.
My granddaughters' gift included mere words and images in a brochure that promised a future event—one whole month away. Family members jointly contributed to this bigger-than-usual present: one week of summer horse camp. Considering the girls' ages and interest, it seemed to us like the perfect choice. And, sure enough, the camp soon delivered days of happy smiles, and the girls appreciated the wonderful gift.
Meanwhile, however, the girls had to get over the loss of their expected toys and trinkets. They needed to learn the details of the coming event—and trust their gift-givers!
In a similar way, the Gift of Christmas has come to hopeful souls across the ages. God offers us Heaven, but we crave the things of Earth. Does an audience of winged creatures wonder at our lack of joy?
Gender-reveal parties are always exciting. Friends and family members of parents-to-be come together to discover the expected child's gender, typically through a sudden burst of pink or blue balloons, confetti, silly string, or smoke. These events are something like God's "reveal" of the Son he sent to the world. Except God's means of surprise included sudden bursts of bright angels.
The Gospel of Luke provides "a narrative of those things which have been fulfilled" (Luke 1:1*). Luke begins with two long chapters full of amazing details surrounding two sets of parents-to-be and the greatest event in history: Christ's birth.
In Chapter 1, we see Zacharias and his wife, Elizabeth, who is too old to conceive. Then, an angel of the Lord named Gabriel brings glad tidings of a son who would "make ready a people prepared for the Lord." Though Zacharias doubted, Elizabeth "brought forth a son," and, according to the angel's words, they named him John (Luke 1:11 – 20; 57 – 63).
Gabriel next appears to "a virgin," saying, "Do not be afraid, Mary . . . Behold, you will conceive in your womb and bring forth a Son, and shall call his name Jesus. He will be great, and will be called the Son of the Highest, and the Lord God will give him the throne of His father David . . . and of His kingdom there will be no end" (Luke 1:26 – 33).
 Mary's face may have fallen a bit. Though she trusted God, Mary was engaged to Joseph, and she needed more details. "How can this be?" she asked the angel (1:34). Gabriel explained, "The Holy Spirit will come upon you, and the power of the Highest will overshadow you; therefore, that Holy One who is to be born will be called the Son of God" (Luke:1:35).
Luke, Chapter 2, begins with Jesus' birth, after Joseph, "of the house and lineage of David," traveled with Mary to Bethlehem under a decree of Caesar Augustus to register "each to his own town" (2:3, 4).
An angel soon announced the Savior's birth to shepherds in the fields, "and the glory of the Lord shone around them . . ..  And suddenly there was with the angel a multitude of the heavenly host praising God and saying, Glory to God in the highest" (Luke 2:8 – 14).
The shepherds accepted the good news of God's Gift. And they were not disappointed.
*Scriptures from the English Standard Version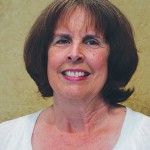 By Patti Richter. Patti writes and edits Christian faith articles and has co-authored Signs of His Presence: Experiencing God's Comfort in Times of Suffering (March 2019). Read more of her essays at blueribbonnews.com/category/faith.
RELATED STORIES
https://blueribbonnews.com/2021/11/patti-richter-on-faith-like-thanksgiving-without-the-turkey/