LOOK FOR YOUR HEATH SCAN STICKER IN THIS MONTH'S UTILITY BILL AND PLACE IN YOUR HOME WHERE IT CAN EASILY BE ACCESSED IN AN EMERGENCY. If you receive your utility bill via email, you can drop by City Hall during normal business hours to get a Heath SCAN sticker. Or call Customer Service at 972-771-6228 to have a sticker mailed to you.
HEATH, TX (Jan. 3, 2022) The City of Heath is the beta test community for a new QR code-based emergency communication program called SCAN: Safe Citizens Action Network.
While the City urges residents to sign up for Rockwall County's free NIXLE alert system, HEATH SCAN is in place to quickly distribute emergency information that is specific to Heath citizens without reliance upon third party sources.
SCAN also provides an easy way to use your phone to access this information (just like a menu in a restaurant), which is critical when devices such as desktop computers are not available due to power outages.
All you have to do is SCAN the QR Code with your phone to go directly to the SCAN emergency page on the City's website that has been activated to provide real-time information as necessary.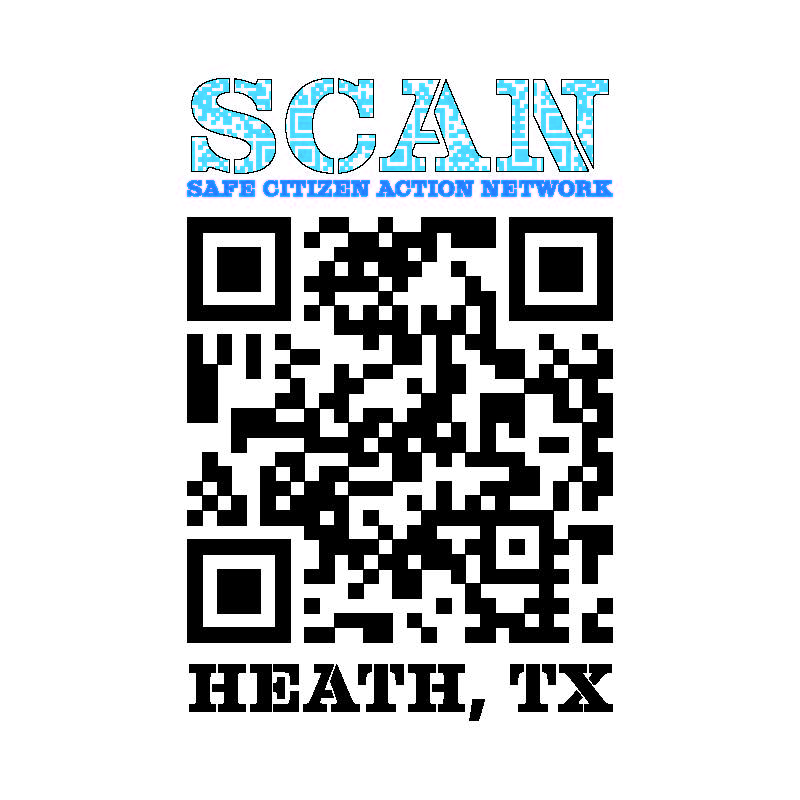 During non-emergency situations, citizens can also go to the page for information on what to do before, during and after specific emergencies such as winter storms, power outages, extreme heat, severe weather and tornados.
"Effectively and efficiently communicating with our citizens is a top priority for our City council, staff and DPS officers, especially during emergency situations such as the winter storms of 2020," said City Manager Aretha Adams.
"We have since fined tuned existing communication methods and are now pleased to add SCAN to our resources. I want to thank City Councilmembers Paul Ruffo, John Beaman and Donna Rolater for providing valuable input as we evaluated current and potential options during the months following the winter storm, and staff for developing a system that expands our reach without a budget impact."
Other SCAN Resources…
CARING FOR HEATH'S VULNERABLE
If you have a loved one who is a Heath resident and would be vulnerable during emergency situations, you can register them on the SCAN page for Wellness Checks by Heath Department of Public Safety officers. You may also request that a lockbox be placed on their door and provide the key to DPS officers for access during an emergency incident.
UPDATING YOUR PREFERRED HEATH UTILITY/TRASH CUSTOMER CONTACT INFORMATION
Before, during and after, the City of Heath also has the capability to send out alerts via text, phone or email. The contact information tied to your utility billing account will be used. If you would like to change the email or phone that is used, you can do so on the SCAN page.
HOW TO ACCESS A QR SCANNER
Most phones will have an automatic, or an option to enable a QR scanner via the camera app. If you phone does not have this option you can download a QR scanner app from your phones app store. You can learn how to scan a QR code here:
You can also type: www.heathtx.com/SCAN into your web browser
IMPORTANT REMINDERS
Call 911 for An Emergency
For Non-emergency Assistance, call 972-771-7724.
WATER
If you need to have water shut off at your home or business in Heath, call 972-771-7724.
ELECTRICITY
To report a power outage, call Oncor at 888.313.4747.
GAS
If you suspect a natural gas leak indoors or outdoors, leave the area immediately, call 9-1-1 and call the Atmos Energy gas emergency number: 866-322-8667.
HANDLING LEAKING OR BROKEN WATER PIPES Emergency Water Shut Off —
The City is available on an emergency basis to shut off your water if there is a leak or burst pipe. The professional who repairs your leak or broken pipe should turn the water back on for you. If for some reason you turn the water back on yourself using a water key, please be careful. If damage to the meter occurs, you will be responsible for the cost of repair.
Submitted press release, edited for publication in Blue Ribbon News. 
---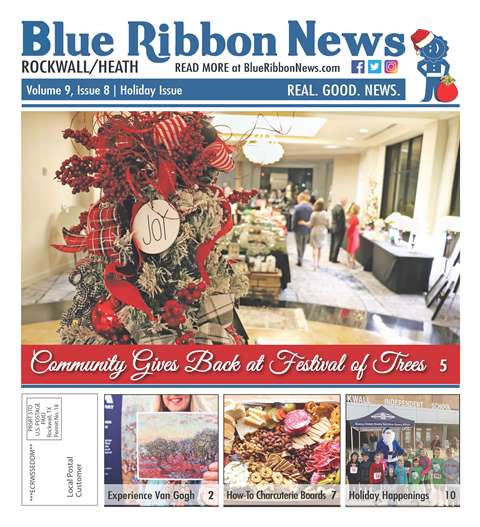 Our

print edition

delivers free to ~15,500 homes and businesses throughout Rockwall County, TX. Click image to view.
To share your good news and events, email editor@BlueRibbonNews.com.
Subscribe to our email newsletter here.
Advertising: 214-342-8000 or advertising@BlueRibbonNews.com.
---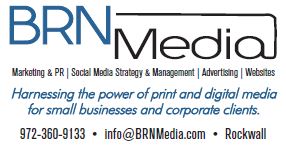 BRN Media is a multi-platform, full-service creative agency offering advertising and marketing services, social media management, and website development throughout Rockwall County and the Dallas area.