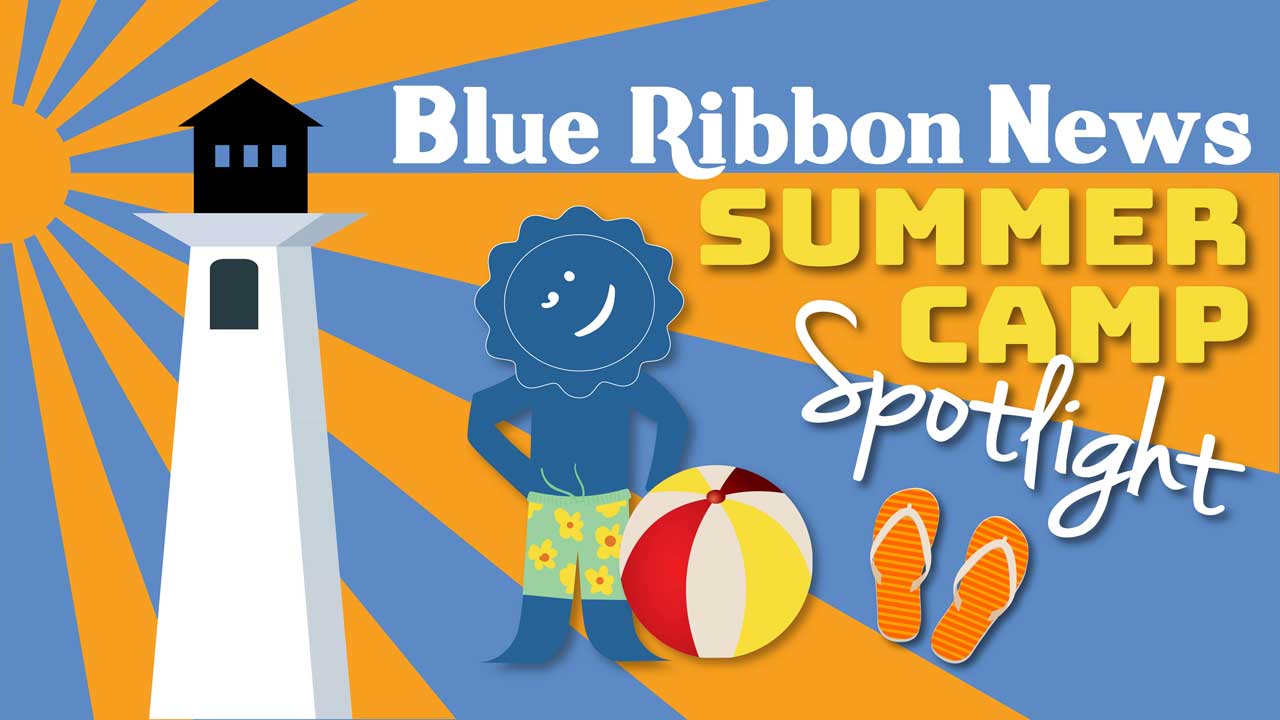 ROCKWALL COUNTY, TX — Our Blue Ribbon News 2022 Summer Camp Spotlight features local summer camp programs, Vacation Bible Schools, sports and skills camps, recreational activities and fun, learning opportunities for kids (and adults!) throughout the summer season. We hope this growing compilation helps you and your family find fun and safe things to do in and around Rockwall County this summer.
We will be continually adding new camps to this directory so be sure to check back daily!
If you wish to add your camp information to this online guide, please fill out and submit the form at this link, but note that our print edition has already gone to press: https://blueribbonnews.com/summer-camp-directory-submissions/
HORSE CAMP
Horseback riding lessons and lessons on how to care for horses; Multiple lesson packages at $250, Private Lessons Package for $195
Weekly Sessions May 30 – Aug. 8, 9am – 4pm
Ages 6-14
17619 Soman Dr., Nevada 75173
972-965-4374 | capricornhorse.com
eXS.T.R.E.A.M SUMMER ADVENTURE
Weekly themes to keep your child engaged all summer long – Science, Technology, Reading, Engineering, Arts, Mathematics; Local Field Trips to allow your child to engage with learning concepts
May 31-August 12
Ages 2-12
3009 N. Goliad St., Rockwall 75087
972-771-3330 | childrenslighthouse.com/rockwall
DRAMA KIDS SUMMER CAMP
Mermaids & Pirates-themed camp for kids ages 6-12; Rockwall Camp: $175; Rowlett Camps: Mermaids & Pirates – $165, Mermaids & Pirates Playhouse – $264
Rockwall Camp: June 6 -9, Rowlett Camps: July 18-22
Grace Hartman Elementary – 1325 Petaluma Dr., Rockwall 75087
First Christian Church – 7301 Miller Rd., Rowlett 75088
972-363-2369 | dramakids.com/dallas-rockwall-richardson-plano-tx/camps-events
THE FULTON SCHOOL SUMMER CAMP
Weekly themed summer camp for elementary students who have completed Kindergarten – 5th grade and Preschool students ages 2 yrs. – Pre-K; Field trips, in-house activities and outdoor activities; Approx. $200/week
May 31 – August 12
1626 Smirl Drive, Heath 75032
972-772-4445 | thefultonschool.com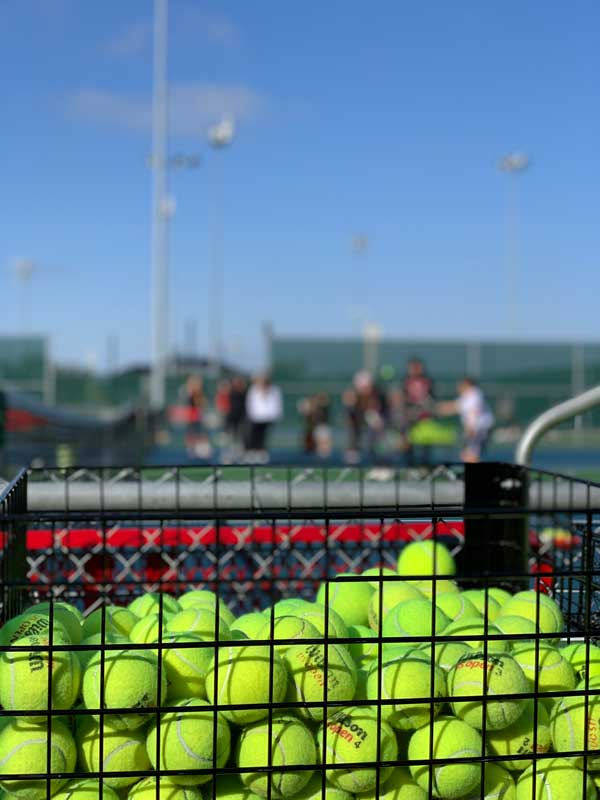 For players from beginner to advanced levels; Learn from Rockwall and Heath high school coaches and the teaching coaches of the Greater Rockwall Area Tennis Association; Cost – $95; Family discounts are available
Camps at Heath High School: June 6-9, 13-16 and July 18-21
Camps at Wilkerson Stadium Courts: June 18-21 and July 11-14
Rockwall-Heath High School – 801 Laurence Drive, Rockwall 75032
Wilkerson Sanders Stadium Courts – 1215 T L Townsend Dr, Rockwall 75087
972-965-8179 | playtennis.usta.com/rhtennis
Camps are designed by each teacher and centered around science, art, fairytale, cooking, STEM and more; $550 per month
June 6-23, July 11-28
8858 FM 1565 Royse City, TX 75189 | 9670 CR 214 Forney 75126
214-405-2915 | imagineprek.com/summer
---
---
CAMP DAKOTAH (70% Outdoor)
Y CITY DAY CAMP (70% Indoor) – Royse City
Weekly theme-based enrichment activities, nature/outdoor learning, time for creative and performing arts, improvisation games, fitness/conditioning, community service projects, global diversity efforts, off-site field trips, swimming/water games, leadership opportunities, and more; $137 – $205 per week; $85 Camp Registration Fee
Monday through Friday from 5/31/2022 to 8/4/2022
Ages 5-12
RW: 1210 Goliad St., Rockwall 75087
469-276-8425 | ymcadallas.org/locations/jerchiltonymca/programs/day_camps
RC: Fort Elementary – 2801 FM 35, Royse City, 75189
469-276-8425 | ymcadallas.org/youth_development/summer_camps/day_camps/roysecity

ANGEL CAMP
Summer program for kids with special needs ages 5-18; Day camp activities such as archery, riflery (BBs), crafts, swimming, canoeing, group games, field trips and more; Participants should be able to change or dress themselves with minimal assistance, and be able to use the restroom on their own
Mon.-Fri. 8am – 3pm from June 13 to July 29 (no camp the week of July 4-8)
1210 Goliad St., Rockwall 75087
972-772-9622 | ymcadallas.org/locations/jerchiltonymca/angel_camp
CAMP GRADY SPRUCE
Ages 6-16 at Possum Kingdom Lake
$840 per week / $740 for Y members; Superheroesm June 5-11; Myths & Legends, June 12-18; Color Wars, June 19-25; Holiday Party, June 26-July 2; Wild West July 3-9; Island Paradise July 10-16; Olympic Games, July 17-23; Zombies July 24-30.
campgradyspruce.org/summer-camp/dates-prices
SUPER QUEST CAMPS – Ages 3-8
Three adventure-filled hours a day going on a unique, exciting quest with friends; Interactive learning theme with different, creative lesson plans each week
GRADE SCHOOL SKILL THRILL – Ages 6-12
Special three-hour program focusing on specific beginner, intermediate or advanced moves
Camps start at $27 per session
Mon. – Fri. from June 5 through August 27
2881 Market Center Drive, Rockwall 75032
469-769-1190 | thelittlegym.com/rockwallTX/parties-camps/camps
VACATION BIBLE SCHOOL
Where: Rockwall Bible Church
When:  June 6-10,  2022
Time:    9am-12pm
Theme: Armor of God Eph. 6:10
Ages: 5-12 years old
What: Snacks, fun, games, songs, crafts
Address: 801 Zion Hill Circle, Rockwall, TX 75087 off of Hwy 66 between John King and 3549
Registration: www.rockwallbible.org
You may also register children in person June 7-11 during the mornings before Vacation Bible School at the church.
If you have any questions you may call at 469-264-0280.
JUNIOR FIRE ACADEMY
Ages 10-12
June 6-10, July 11-15, 8am-11am
Free of charge; limited space.
972-771-7774 | rockwall.com/fire_education.asp
RGA SUMMER CAMP 2022
Kids are guided by their coach through the different equipment rotations while participating in learning gymnastics fundamentals; Snacks and crafts provided; $40 per day
June Dates: 6-10, 13-17, 20-24, 27-July 1; July Dates: 11-15, 18-22, 25-29; August Dates: 1-5; 9am-2pm each day
1201 Ridge Rd., Ste. #103, Rockwall 75087
469-209-6496 | app.iclasspro.com/portal/rockwallgymnastics/camps/7
RHS CHEER MINI CLINIC
Learn a cheer and dance with the Rockwall High School cheerleaders; Participants will perform what they learn during the pregame at a football game in the fall; $80-$100
May 31-June 2, 9am-12pm
Rockwall High School – 901 W. Yellowjacket Lane, Rockwall 75087
214-215-8343 | tinyurl.com/rhs-mini-cheer-camp
JACKET SOCCER CAMP
Learn basic skills of soccer in a fun, enjoyable atmosphere; All sessions coached by Rockwall High School Coaches and collegiate players; Cost – $80
June 20-June 23
901 Yellowjacket Lane on Kyle Field, Rockwall 75087
214-734-8750 | twitter.com/rockwallsoccer
All sports camps this summer, including Soccer, Basketball and Volleyball; $120-$150
May through August
2922 S. Goliad St., Rockwall 75032
432-934-7641 | indoorsportsworld.com
ROCKWALL POLICE SUMMER SAFETY CAMP
Learn about the Law Enforcement Career Field, and also participate in physical sports activities in the school gym; Free for all incoming 4th and 5th grade students in Rockwall ISD
6/13/2022 – 7/1/2022, 7/18/2022 – 7/22/2022; Mon. – Fri.
Utley Middle School – 1201 T.L. Townsend, Rockwall 75087
rockwallpolice.org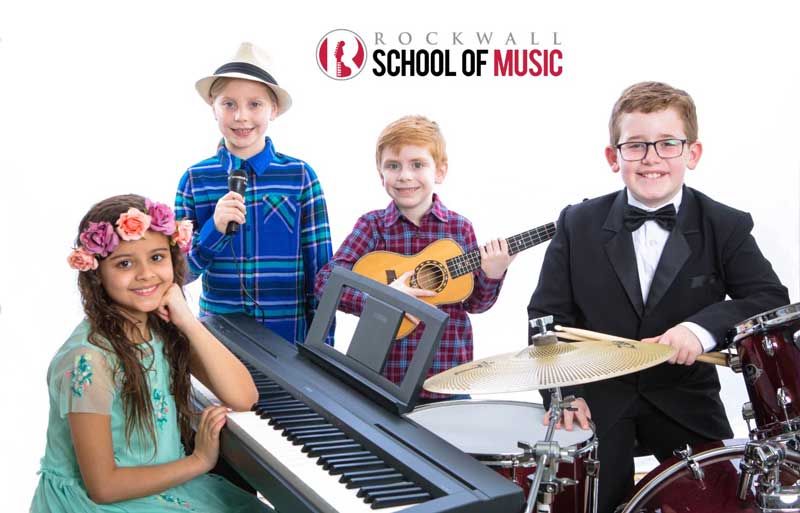 MUSIC SAMPLER CAMP
Four-day camp with daily rotations between ukulele, piano and drum instruction in a small group setting; No experience needed – just a love of music and a desire to learn; $189 (all instruments provided)
June 27-30, July 11-14, July 18-21, July 25-28
Ideal for ages 1st-5th grade
1920 Mims Rd, Rockwall 75087
972-722-6874 | rockwallmusic.com

SAILING SUMMER CAMP
Beginners ages 4-18 years develop sailing skills and have an awesome experience in an environment that fosters confidence, independence, teamwork, problem solving and sportsmanship; New games, drills and excitement this year; $375 per week, $175 per week for Tadpoles (ages 4-6), plus 10% off when booking 2 or more weeks
Mon. – Fri. June 6 – August 12
320 Rush Creek Drive, Heath 75032
972-771-6500 | rcyc.org/summer-camp
SCHOOL OF ROCK MUSIC CAMPS
Students learn the basics on guitar, bass guitar, keys, vocals and drums, write their own song, and perform a concert on the last day of camp; Cost – $499
Jun 20-24: Pop Legends Camp; Jul 11-15: Rock 101 Camp (ages 7-12); Jul 25-29: Classic Rock Rewind Camp; Aug 8-12: Pop Punk Camp
206 E Washington St, Rockwall, Texas 75087
469-314-1300 | schoolofrock.com/locations/rockwall/music-camps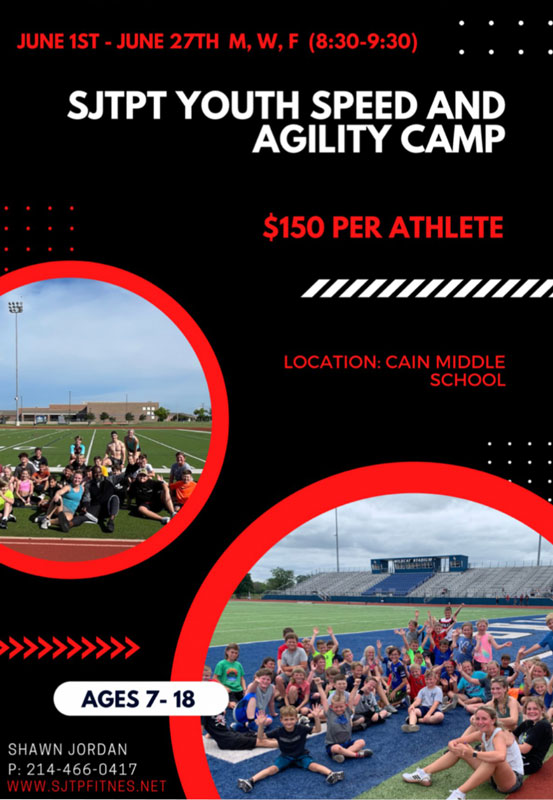 ANNUAL SUMMER SPEED AND AGILITY CAMP
4 week intense all out speed and agility training geared towards taking your young athlete to the next level. Proven results; Laser tested 40 yard dashes to accurately assess improvements. $150
June 1 – June 27; Monday, Wednesday, and Fridays from 8:30-9:30am
Cain Middle School – 6622 Farm to Market Rd 3097, Rockwall 75032
214-466-0417 | sjtpfitness.net
Students enjoy themed art and crafts, playing games in the gym, computer time, board games and weekly field trips; $150
May 31 – August 11
Grace Hartman Elementary School – 1325 Petaluma Drive, Rockwall 75087
469-698-7032 | rockwallisd.com
STUFF A PLUSH CAMP MANIA
Build your own stuffed animal! Choose from the following packages: A – 8″ Animal Self Stuff; B – 16″ Animal Self Stuff; C – 16″ Animal with Stuffing Machine; Email northdallas@teddybearmobile.com or call to save your date
214-232-9933 | teddybearmobile.com/northdallas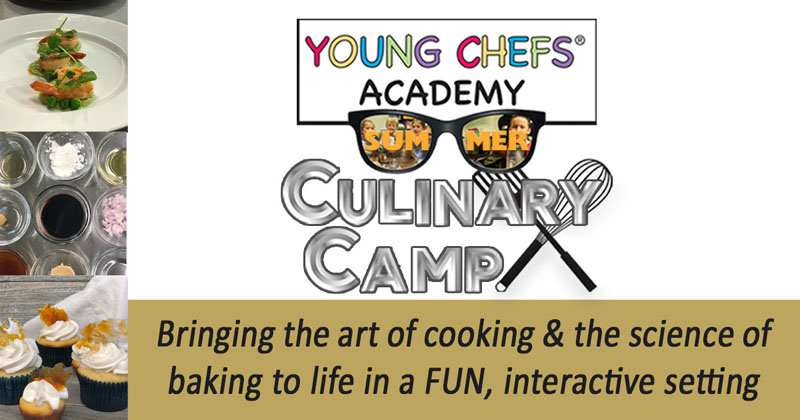 CULINARY CAMP
Cook and bake our way through exciting tips and tricks with friendly culinary challenges to put your newfound skills to the test; New experiences every week; $245 – Ages 7 to 15, $130 – Ages 5 & 6
June 7-10, 14-17, 21-24, and 27-30; July 5-8, 12-15, 19-22, 26-29; July 6-7 & Aug. 3-4
910 Steger Towne Road, Rockwall 75032
469-264-7445 | rockwalltx.youngchefsacademy.com/camps