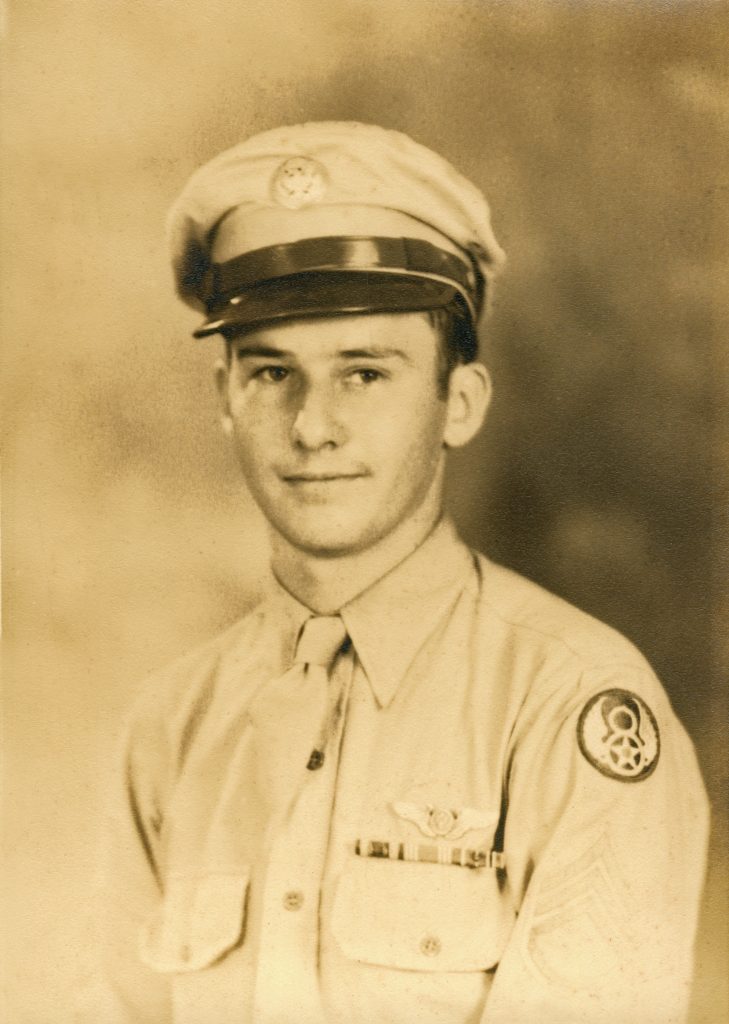 ROCKWALL, TX (April 6, 2022) Cawthon Bailey Perdue, Jr., almost lost his life at the ripe old age of 20, half a world away, defending freedom in the greatest war the world had ever seen. On April 7, 1945, he survived a battle many didn't, and lived a life to make his fellow members of the Greatest Generation proud. On April 7, 2022 – 77 years from that fateful day – he will be laid to rest after a mission complete.
C.B. Perdue, of Rockwall, Texas, passed away on March 14, 2022, at the age of 97. He was a man known for his life-long service to his country, his unwavering love for his family, and his solid moral compass that guided everything he did in his 97 years. A story of perseverance, pride and patriotism, C.B. was a hero to both his country and his family.
Born February 12, 1925, to Cawthon Bailey Perdue, Sr., and Lillian Lockwood Perdue on a farm outside El Dorado, Arkansas, C.B. was the eldest of five children. As a boy, he was often tasked with helping on the farm, picking cotton, milling sorghum, feeding the animals or plowing with his mule. He also valued his education and studied hard, graduating from El Dorado High School in 1944. C.B. was drafted into the U.S. Army Air Corps after his graduation from high school. Training took him to bases in Colorado, Arizona, and finally South Dakota, where he joined up with a B-17 crew.
The farm boy from Arkansas whose farthest travels were to the state of Louisiana soon found himself at Knettishall, a village in eastern England, where he was assigned as a waist gunner on a B-17 in the 388th Bomb Group in the 3rd Air Division of the Mighty Eighth Air Force. Flying in the place of a bombardier, C.B. was in charge of dropping bombs on the enemy. From tens of thousands of feet up, he stepped carefully through bomb bays as he opened the doors and unloaded thousands of pounds of American firepower onto Nazi Germany. He completed 24 missions and was looking forward to going home after one more, the 25th mission that, successfully completed, would buy him some much-valued time with his family back home. But it wasn't to be.
On April 7, 1945, C.B.'s B-17 was rammed by a German ME-109 fighter. C.B.'s crew had been flying with a full bomb load when they were hit near the tail wheel, severing the tail section and sending the plane into a deathly dive. C.B. and his navigator escaped through a small hatch. He pulled his parachute's rip cord and floated down, an American P-51 circling him for protection. The terrifying landing in German territory hurt his knee – which was never the same after that – and earned him a Purple Heart. C.B. was interrogated by the Germans and taken to Stalag Luft I, a prisoner of war camp on the Baltic Sea, where he survived by trading cigarettes he didn't smoke for dark chocolate "D bars" he couldn't get enough of. His sweet tooth stayed with him all the days of his life. After many harrowing months, C.B. and the rest of the prisoners were liberated, and he made it back despite being "freed" by the Russians.
C.B. had somehow survived capture and imprisonment by the Nazis, but he couldn't escape the spell of a certain redhead upon whom he doted for the next 70 years. After his return to the U.S., C.B. was allowed time at home in his little Arkansan town. Out for a drive one night, C.B. pulled over to help a group of teenagers he saw walking down the highway. One of the girls was a redhead C.B. had gone on a few dates with before leaving for the war, Louise Pepper. A tall, athletic farm girl with a fiery, social personality, Louise was the antithesis to the more reserved C.B.  He asked her out on a date again, and the two were married one week after her 18th birthday. C.B. lived out his dogged devotion to his bride for 70 years.
C.B. spent 30 years on active duty in what became the United States Air Force. He served during the Korean War, winning a Bronze Star for his photographic work. Public affairs assignments took C.B. and Louise all over the world, from Okinawa to Massachusetts, Nebraska to Oklahoma, Arkansas, Harlingen, and San Antonio. Together, C.B. and Louise welcomed four children. When C.B. retired from the United States Air Force in October of 1973, as a chief master sergeant, he signed up for civil service for an additional 15 years of official service to his country.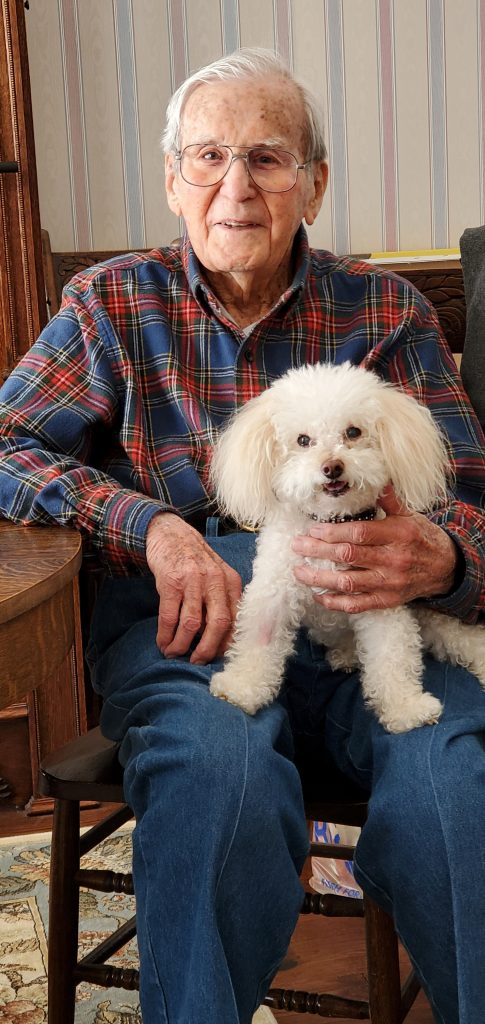 C.B. and Louise moved to Rockwall, Texas, in 1999 to be closer to family. C.B. spent his days gardening, watching baseball, playing with his beloved beagle and poodles, and always lending a hand to any family member who needed help or sage advice. He was also an accomplished baker, his cinnamon rolls as good as currency to family and friends. C.B. loved to play practical jokes and with a twinkle in his eye and lips quietly pursed, he rarely missed the opportunity to present an unexpected deceased insect, scary sound, or tall tale to get a rise out of his intended targets. Never one to smoke or drink alcohol, C.B. was fond of telling the nurses and physicians who lovingly cared for him how much he smoked or drank: "Never have!  Never will!" He always looked and acted like someone many decades younger than his numerical age. It was only at the request/order of his beloved bride that he quit mowing the lawn himself and started using a lawn service well into his 80s.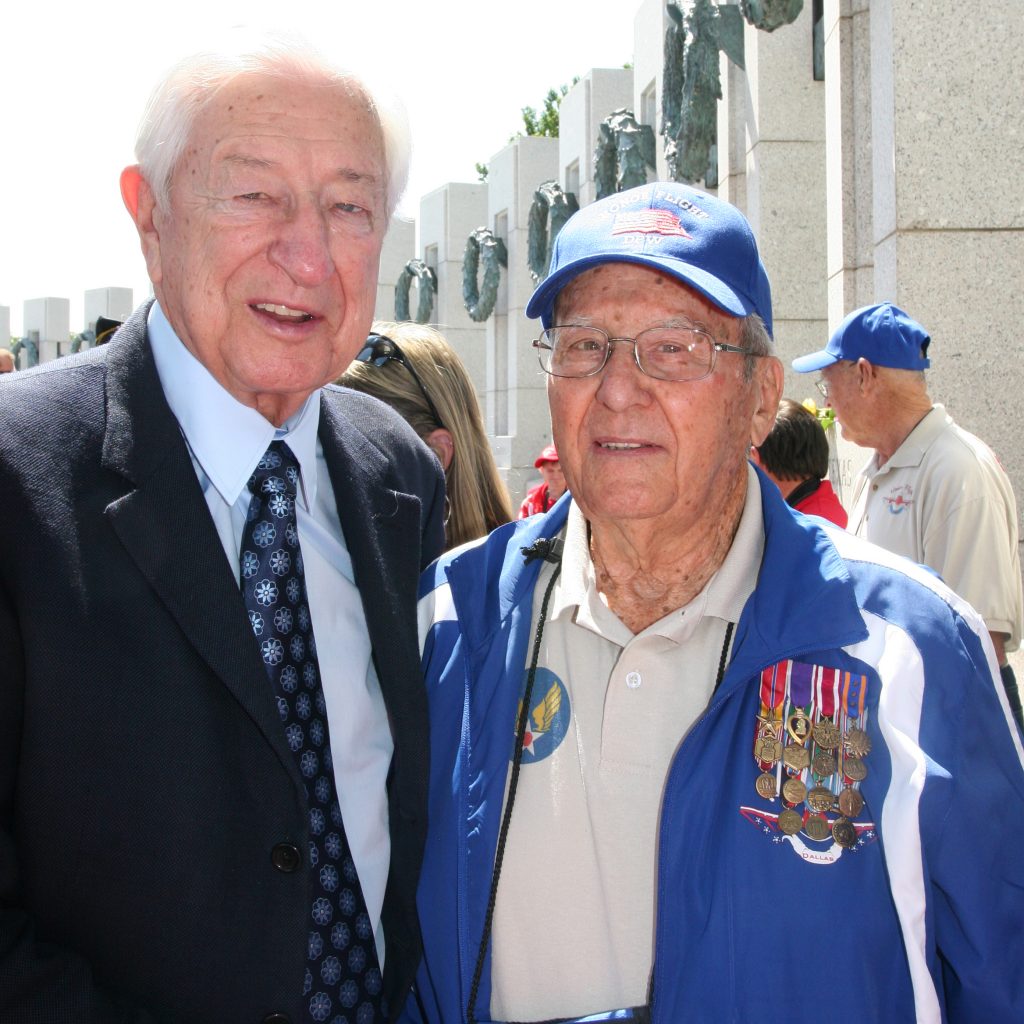 Not one to rest on his laurels, even in retirement, C.B. resumed service to his country in a different way, volunteering to educate about the value of freedom. In a series of moving speeches he gave to schools, corporations, museums, Veterans' Day commemorations and more, C.B. shared his story, illustrating what it means to fight for the idea of freedom. His harrowing tale of survival as a soldier and prisoner of war brought to life the bleakness of the loss of liberty. Through his words and actions, in person and online, C.B. worked hard to give the best lesson from The Greatest Generation to all of us today: That freedom isn't free, and that it should never be taken for granted. He maintained a website, www.B17chief.com, and a Facebook page. He was known as the one in the family to respond fastest to text messages.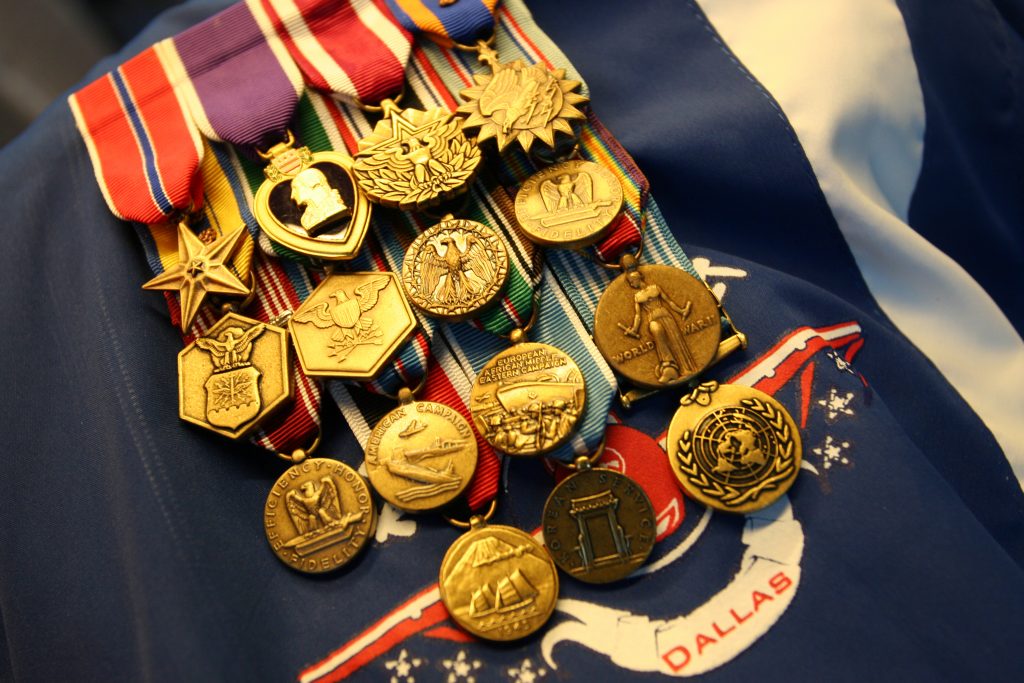 C.B. was welcomed to Heaven by his love of more than 70 years, Louise Pepper Perdue; his parents; step-mother Geneva Perdue; and son Stephen Perdue. He is survived by his daughters Mabel Neel, Carolyn Baker, Pamela Blacketer, and their families; his poodle, Big Jack; and friends and fans the world over. The world has lost another hero, but Heaven is all the better for it. Rest in peace, C.B.
On April 7, 2022, C.B. will be laid to rest. Services will be held at Rest Haven Funeral Home in Rockwall on April 7, with visitation at 9 a.m. and a memorial service at 10 a.m., for which a livestream will also be available at www.resthavenfuneral.com. Graveside services will be held at DFW National Cemetery at 2 p.m. The public is invited to all.
In lieu of flowers, please consider a donation to the Military Heritage Collection of North Texas and please, thank a veteran.
Story and photos submitted by Rachel Hedstrom, proud granddaughter of C.B. Perdue, Jr., of Rockwall, for publication in Blue Ribbon News. 
---
---
Our

print edition

delivers free to ~15,500 homes and businesses throughout Rockwall County, TX. Click image to view our latest issue.To share your good news and events, email editor@BlueRibbonNews.com.
Subscribe to our email newsletter here.
---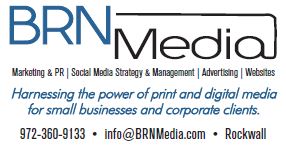 BRN Media is a multi-platform, full-service creative agency offering advertising and marketing services, social media management, and website development throughout Rockwall County and the Dallas area.