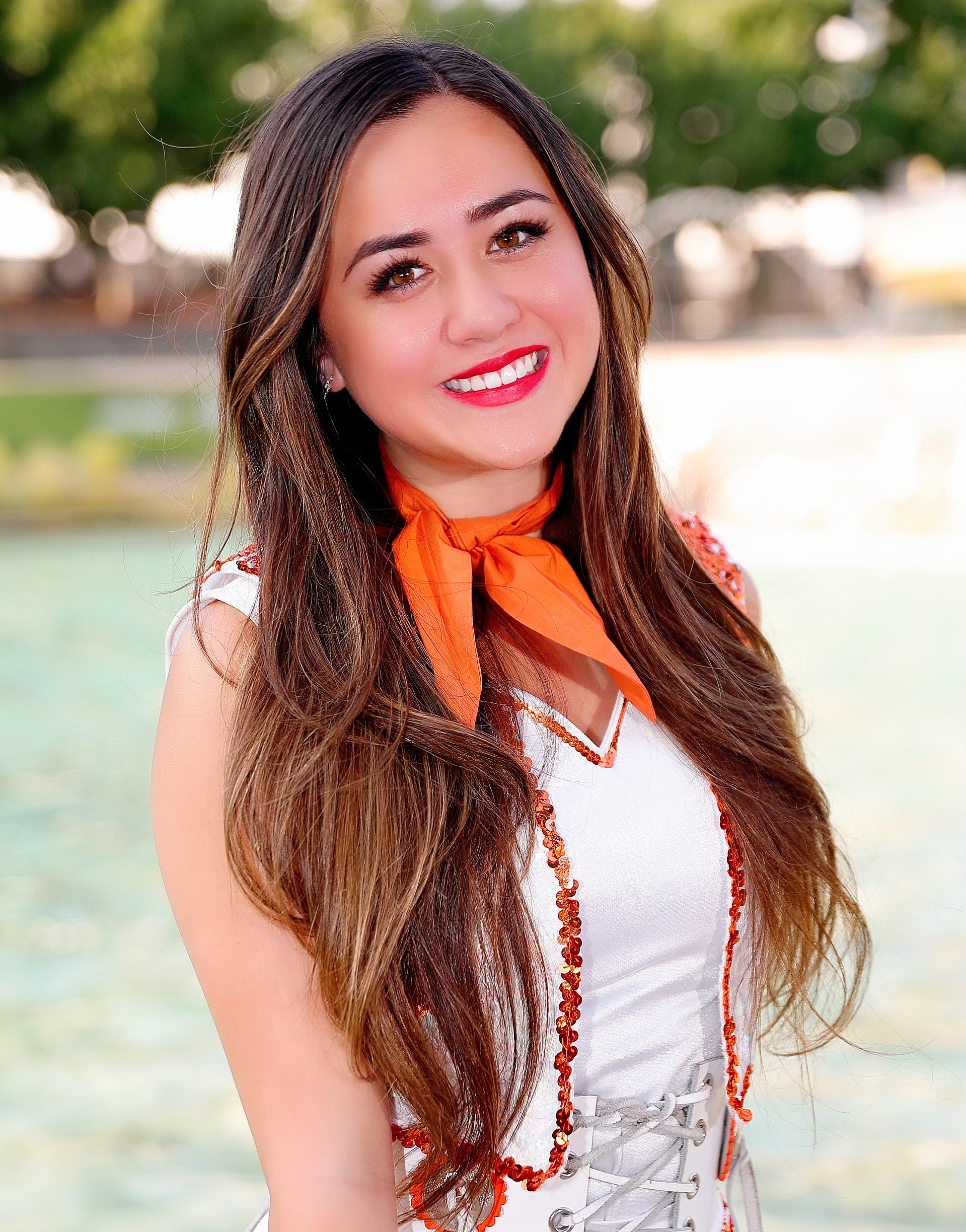 ROCKWALL, TX – April 22, 2022 — Meet Paitlyn McCurdy! Paitlyn is the daughter of Si and Grace McCurdy. She is a three-year Stingerettes member and one-year JV Jacket Babes Member. This year she has served as Vice-President of the Stingerettes and she has been a two-year Social Council Member. In addition to the regular drill team dances, she has been a member of the Hip Hop Company.This year Paitlyn had the honor of being on the team that won American Dance/Drill Team "2022 Team Lyrical National Champions".
Unique performance experiences for her include performing with the Stingerettes in the 2019 Macy's Thanksgiving Day Parade as part of the Spirit of America dance team as well as performing at Walt Disney World in January, 2022.
Known for her positive attitude and kindness, Paitlyn's awards reflect her attributes. She was selected as "Most Outstanding Attitude 2020-2021", "Most Positive 2020-2021", "Kindest Spirit Award", "Spirit Girl of the Week", and "Positive Polly 2020-2022". Her Junior year she was selected by her peers as "Social Council Spirit Girl".
At RHS she is on the Student Council as well as currently serving as Senior Class Historian.  She is also a member of the National Honor Society. Paitlyn is a member of the Peer Assistant Leadership (PALS) and works with Nebbie Williams Elementary.
Outside of RHS she has been employed part-time with Wren & Willow Boutique, Special Effects Embroidery and occasionally with Minced Meal Prep.
Paitlyn plans to attend Texas A&M seeking a degree in Sonography.

Submitted by Barrie Glasscock.