Making Mother's Day memories at Hidden Mosaics
ROCKWALL, TX (May 9, 2022) Local artist Barbara Dybala has spent the past decade transforming her home studio into a whimsical wonderland where she hosts sold-out classes and workshops for mosaic portraiture, installations, and more. Yesterday – as she's done each Mother's Day – she opened the gates for the public to experience to her ever-growing mecca of mosaics, which spans more than eight acres in rural Rockwall County.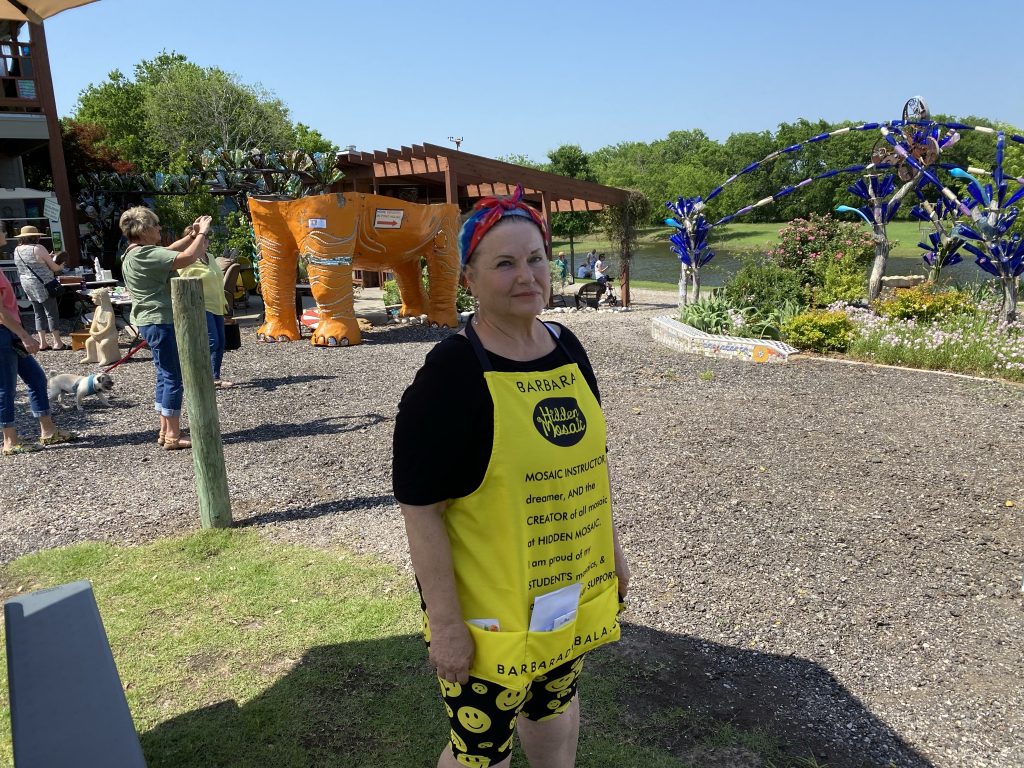 Barbara greeted my family (three generations!) as we enjoyed Mother's Day lunch from La Rosita Street Tacos food truck, accompanied by the sounds of the North Texas jazz swing band, Herd of Cats.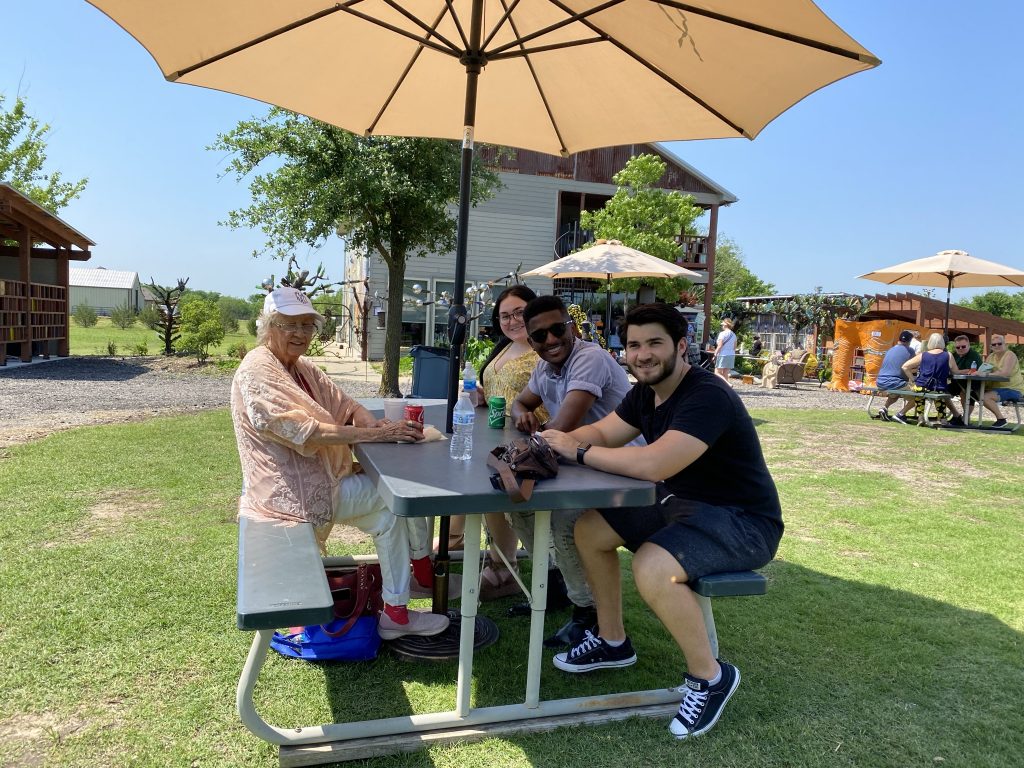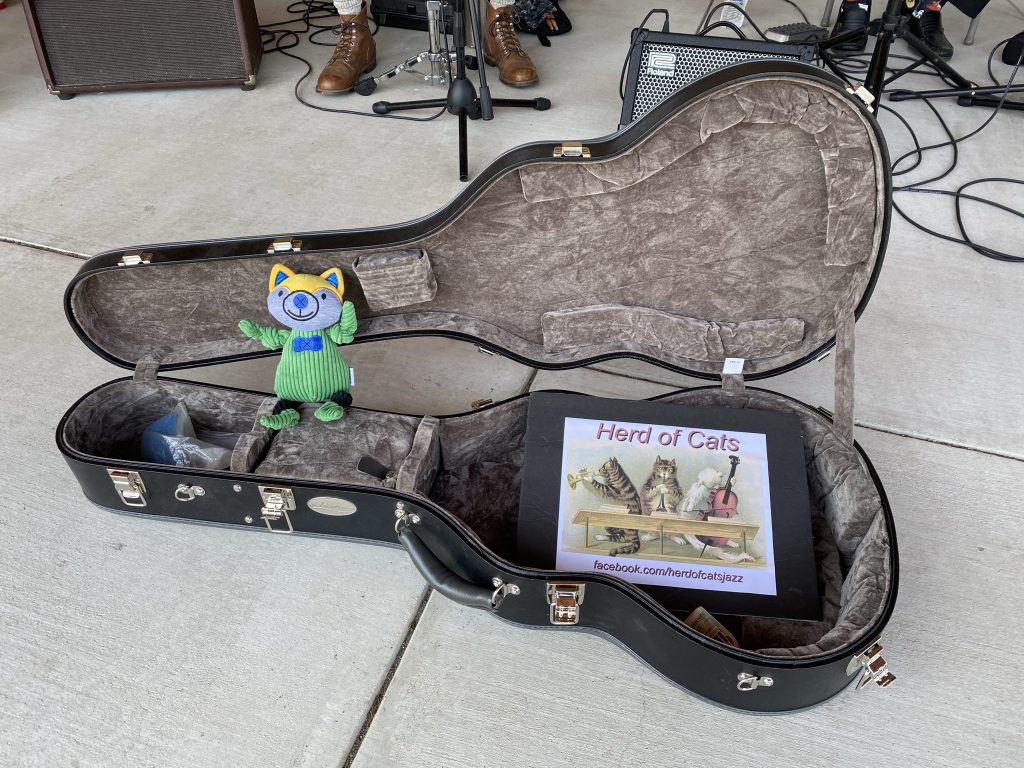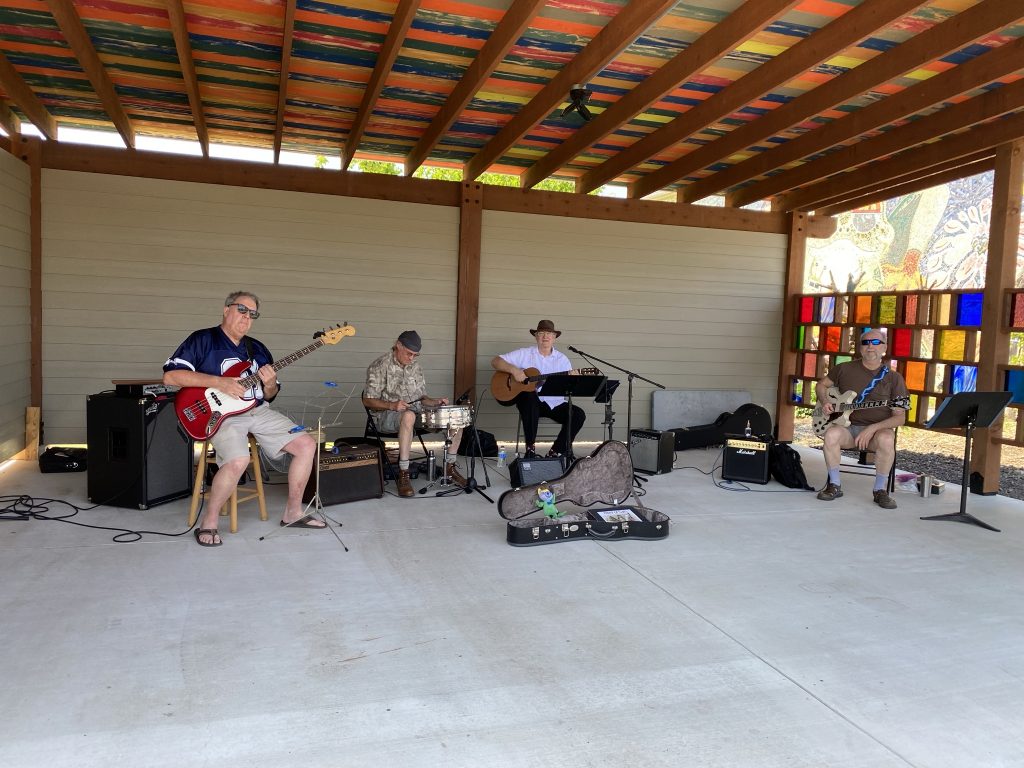 Then we let our feet and our minds wander among wine bottle trees, fishing ponds, raised gardens and mosaic yard ornaments. We spent the afternoon visiting the two-story Artist's Marketplace, Studio Mosaic Student Art Show, and the grand opening of Barbara's "Cosmic Staircase." We purchased a few beautiful art pieces to take home along the way!
The breathtaking beauty of our magical day is probably be best shared with photos, so here's a few to give you a glimpse into our blissful retreat!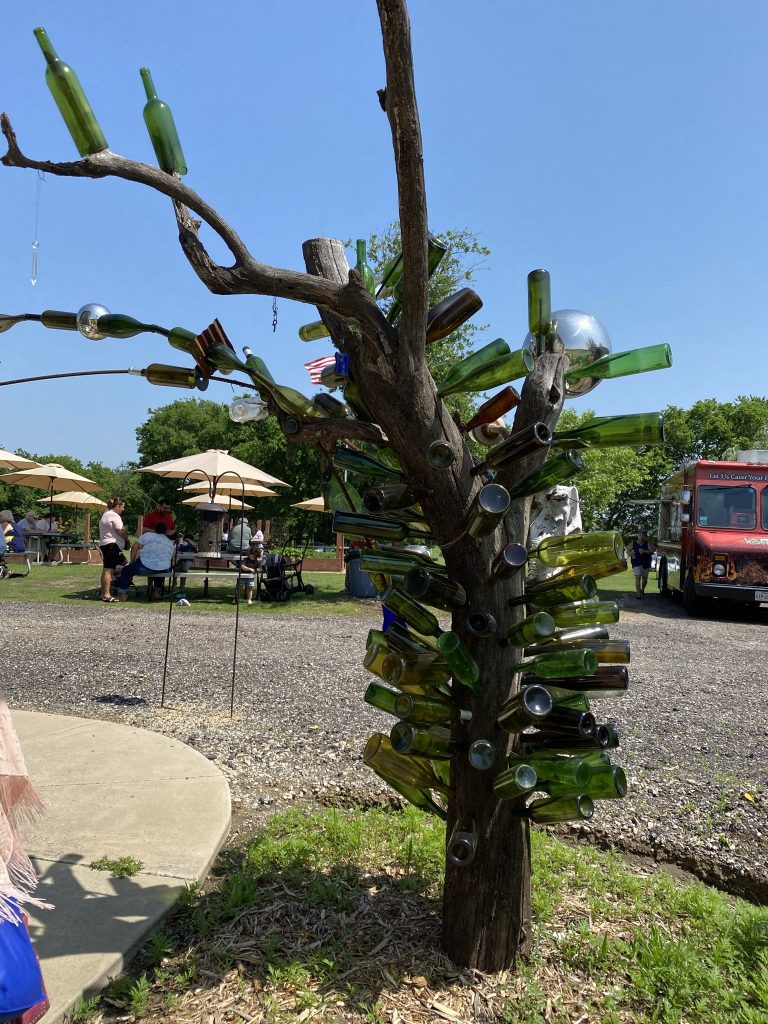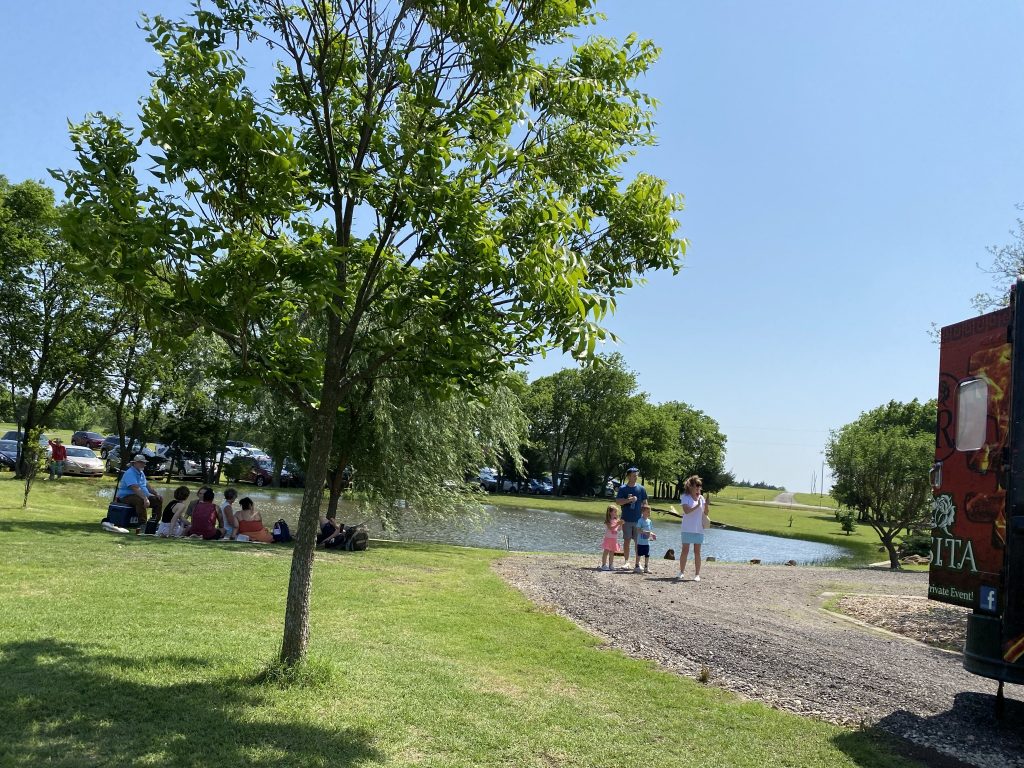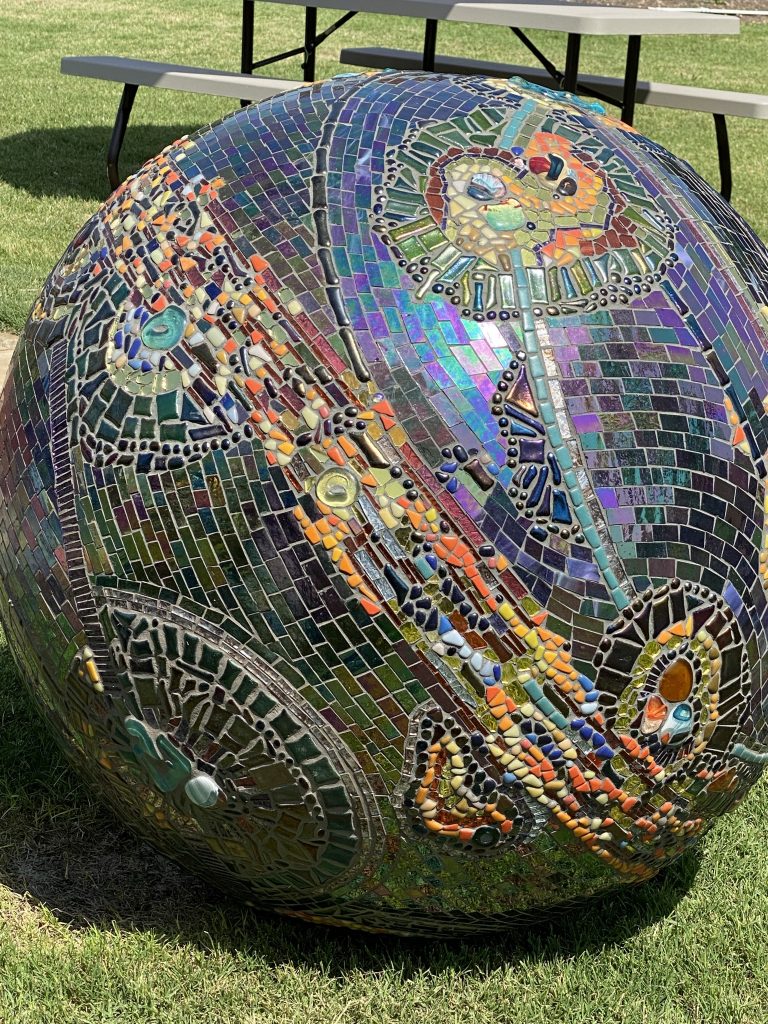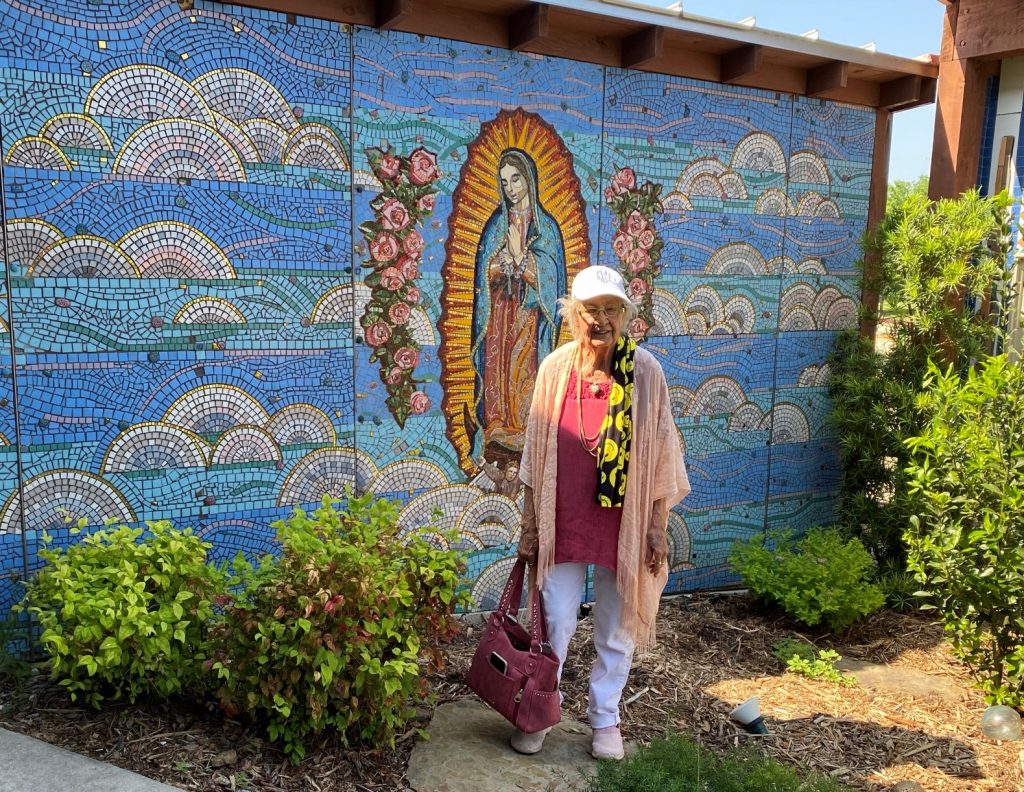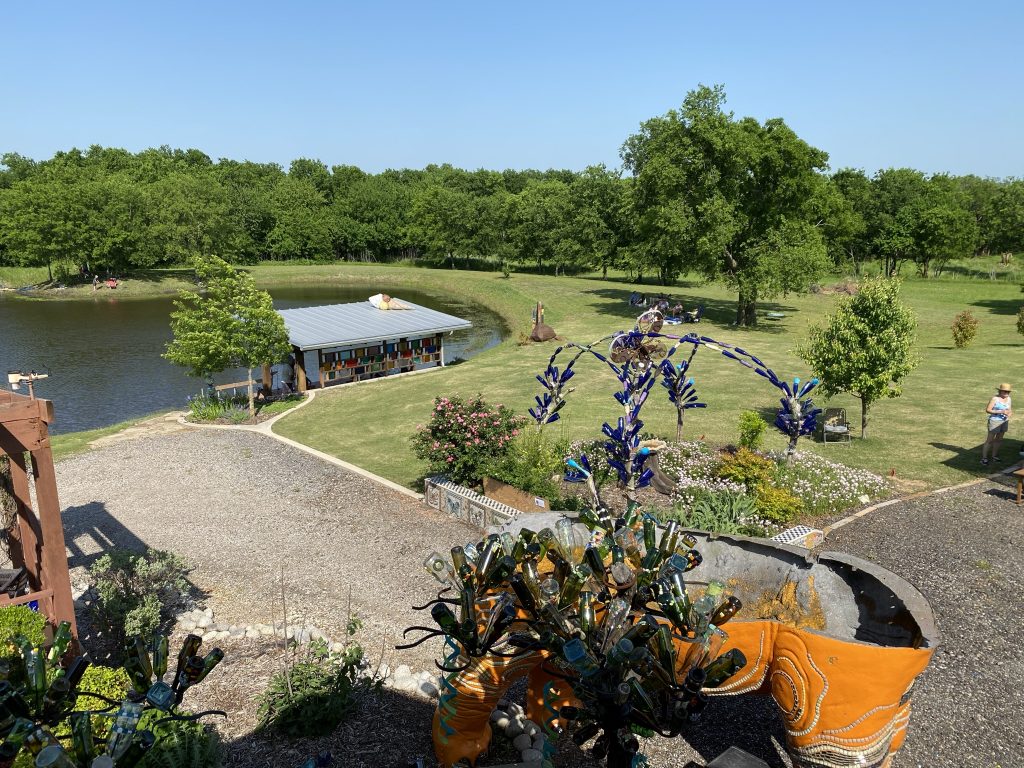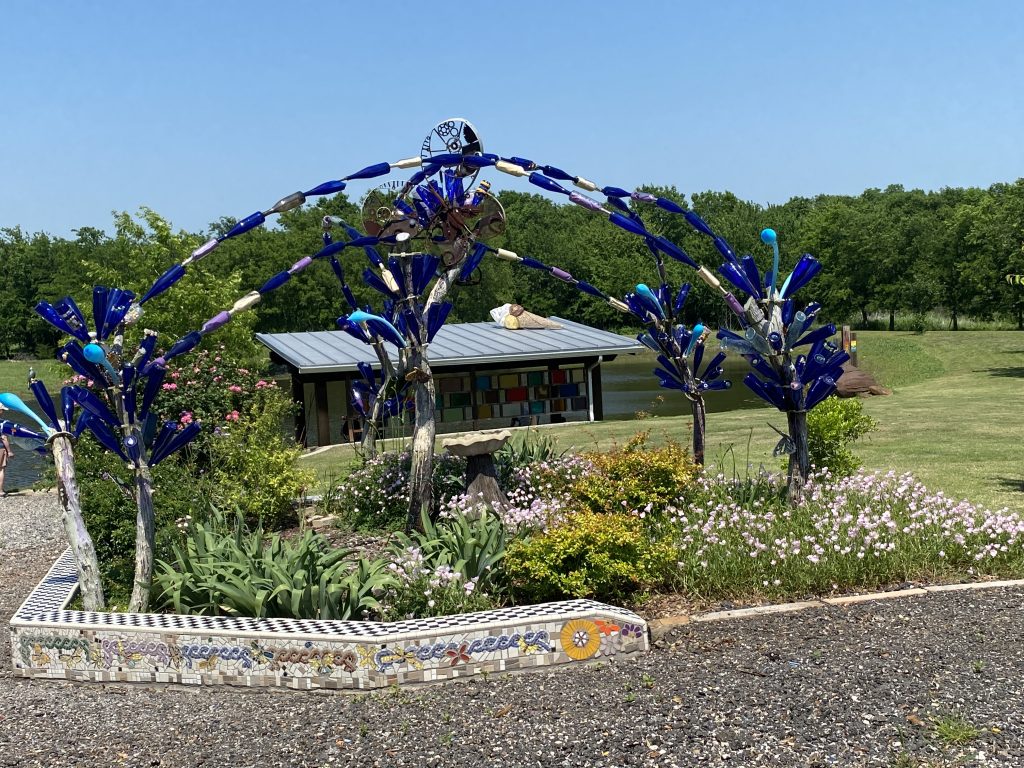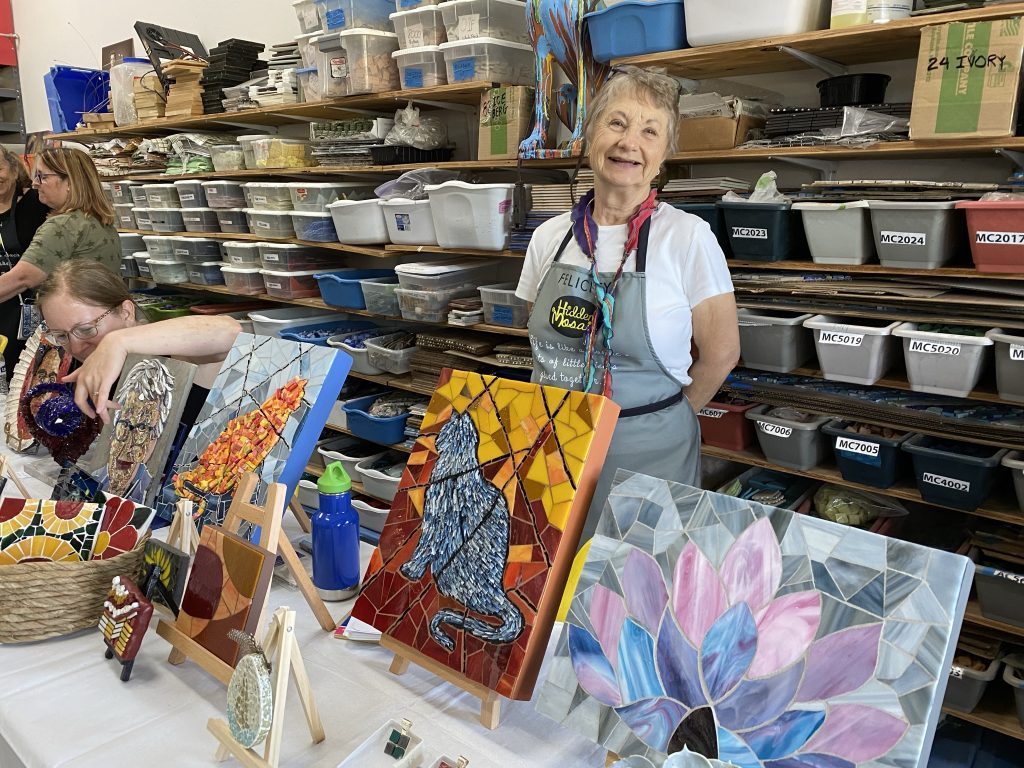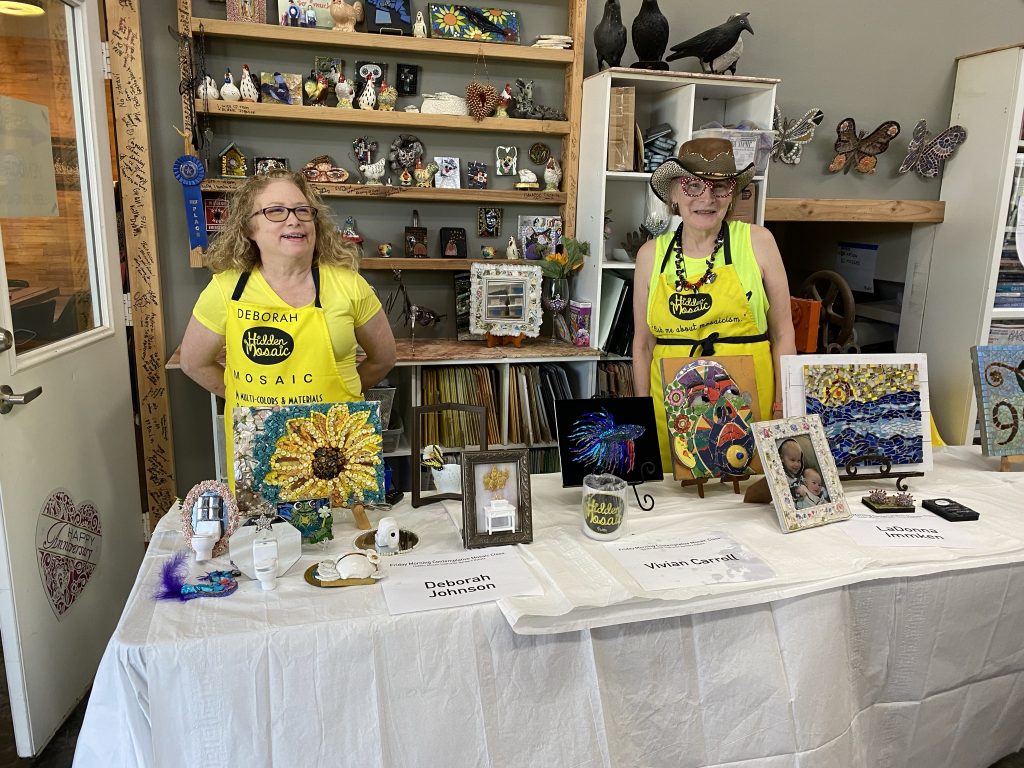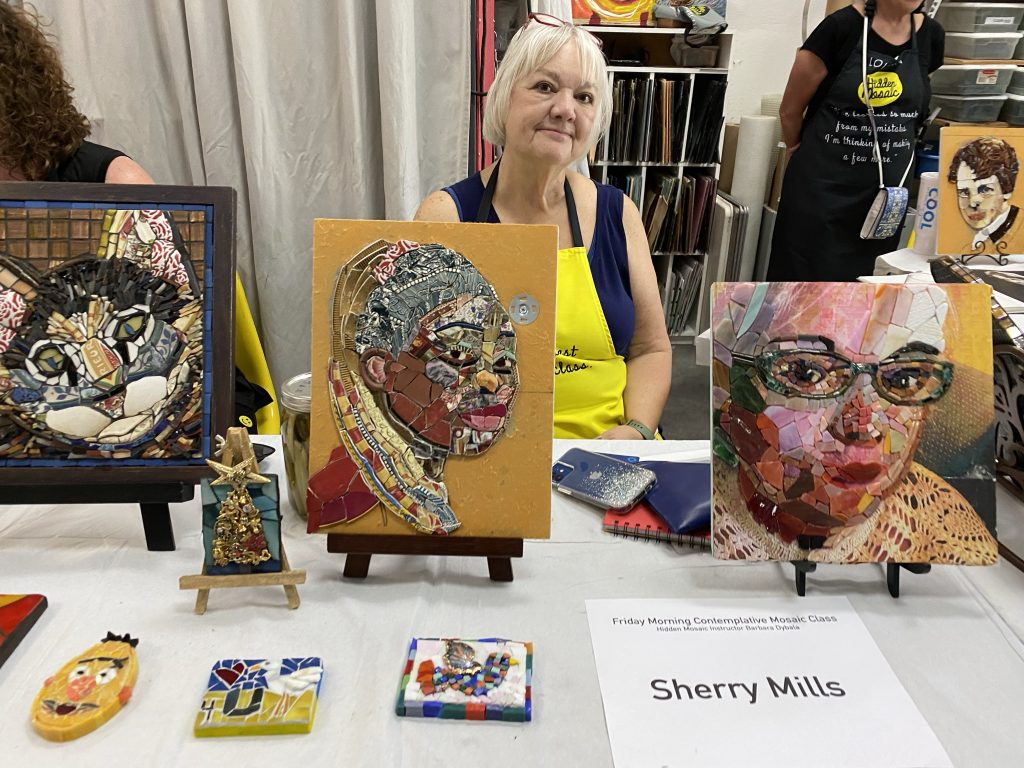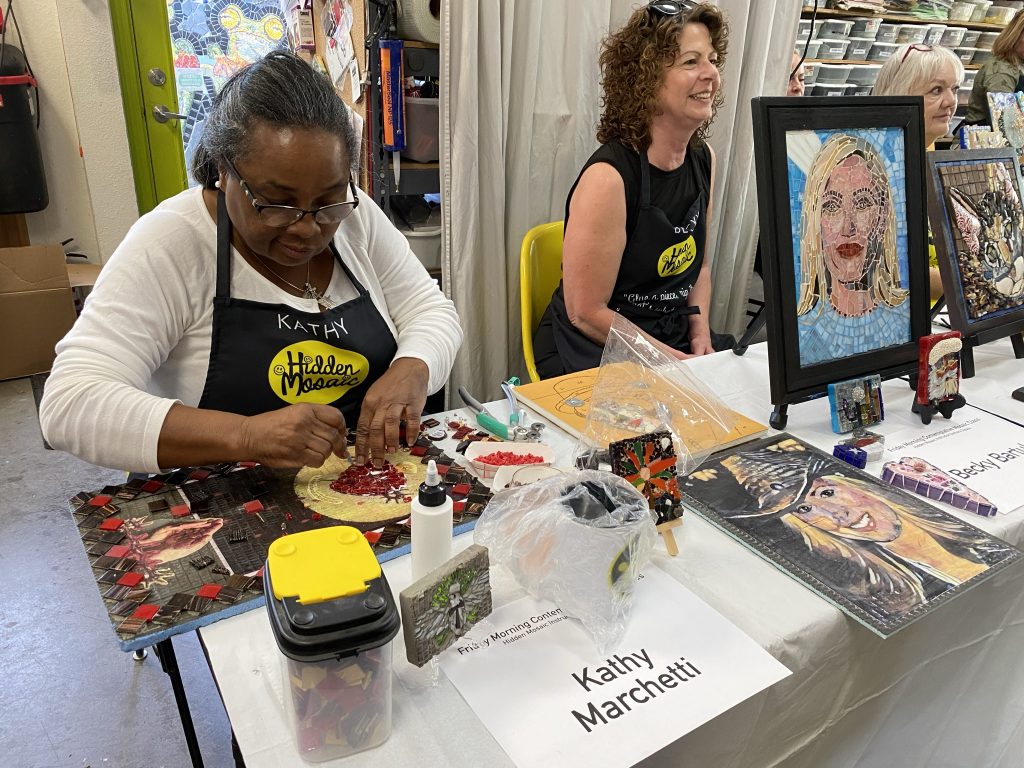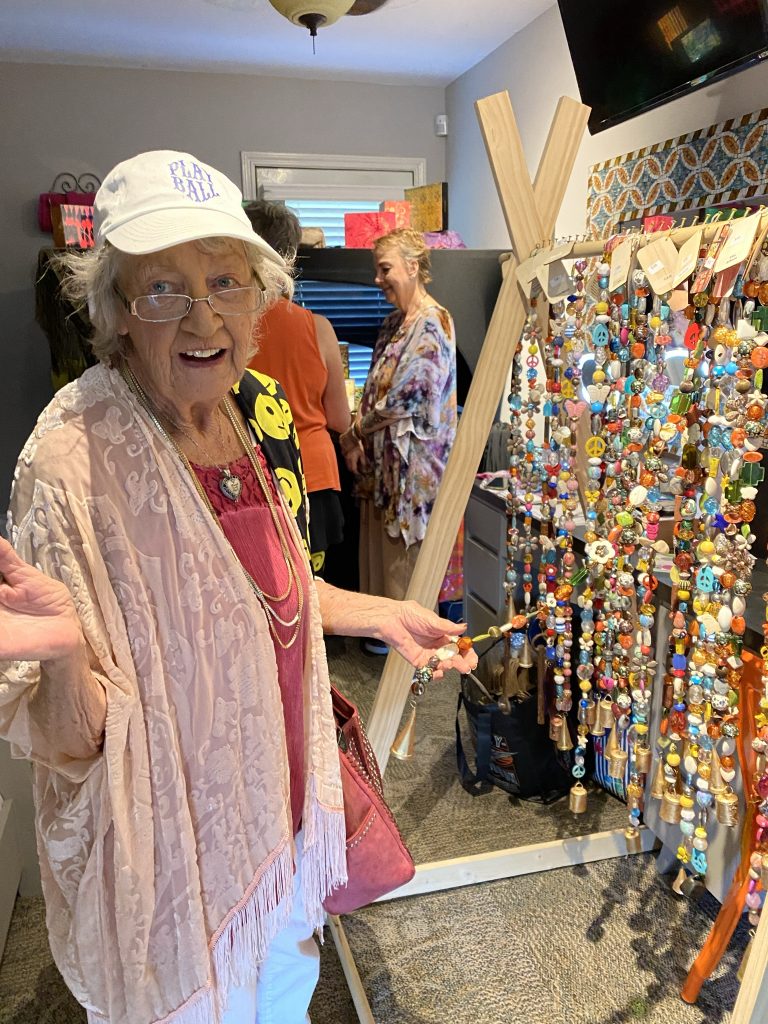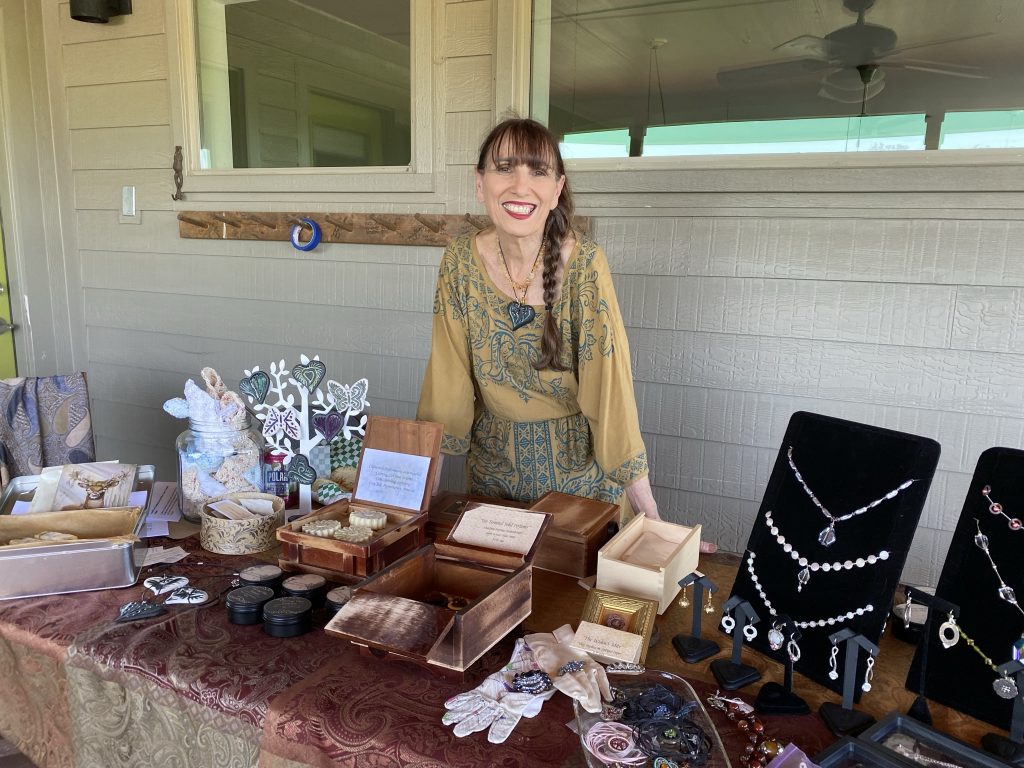 Then we entered the grand finale of our experience – the Cosmic Staircase, a project that took Barbara two years to complete (including tearing down her original stairway mosaic creation because she wanted something different!) Be sure to hold on to the handrails; it's a mesmerizing journey through Barbara's expressive mind and soul!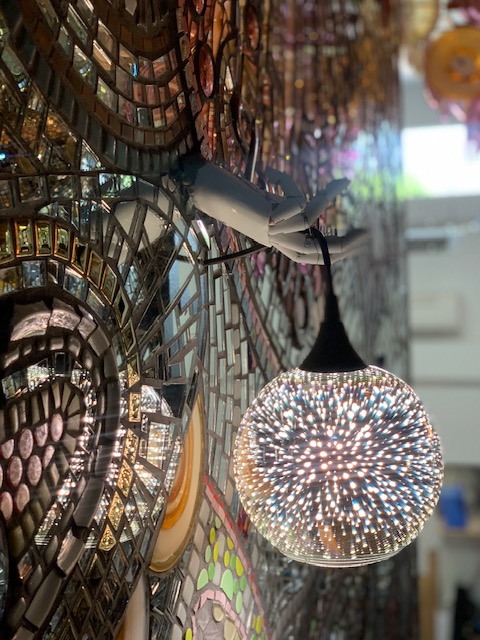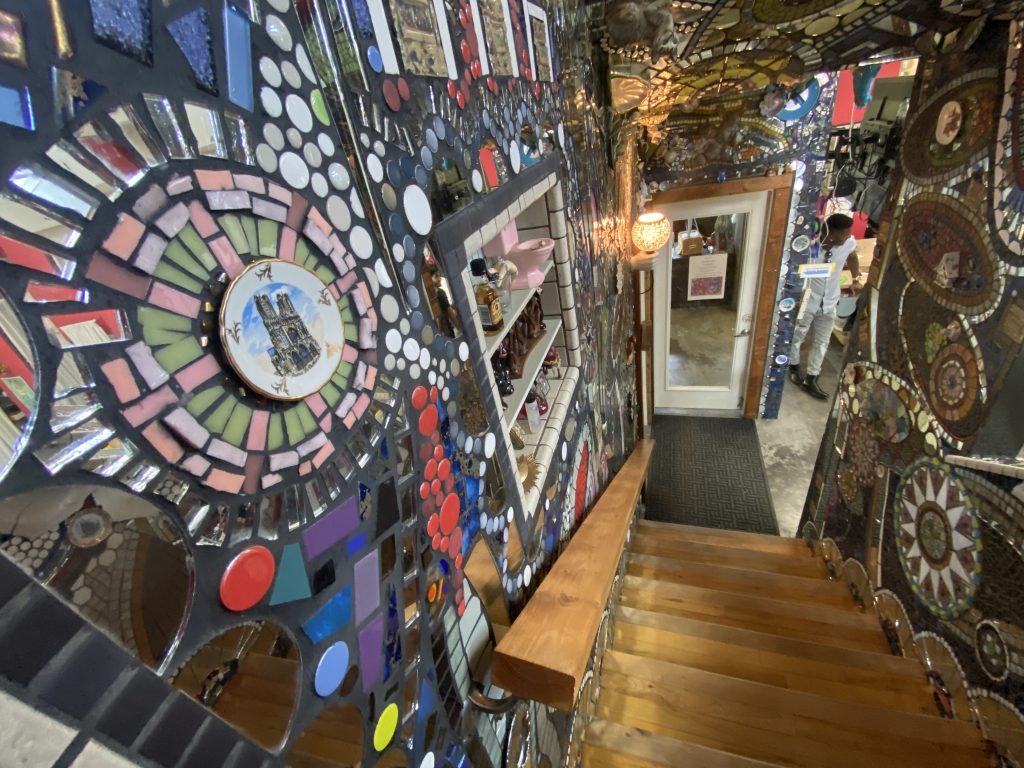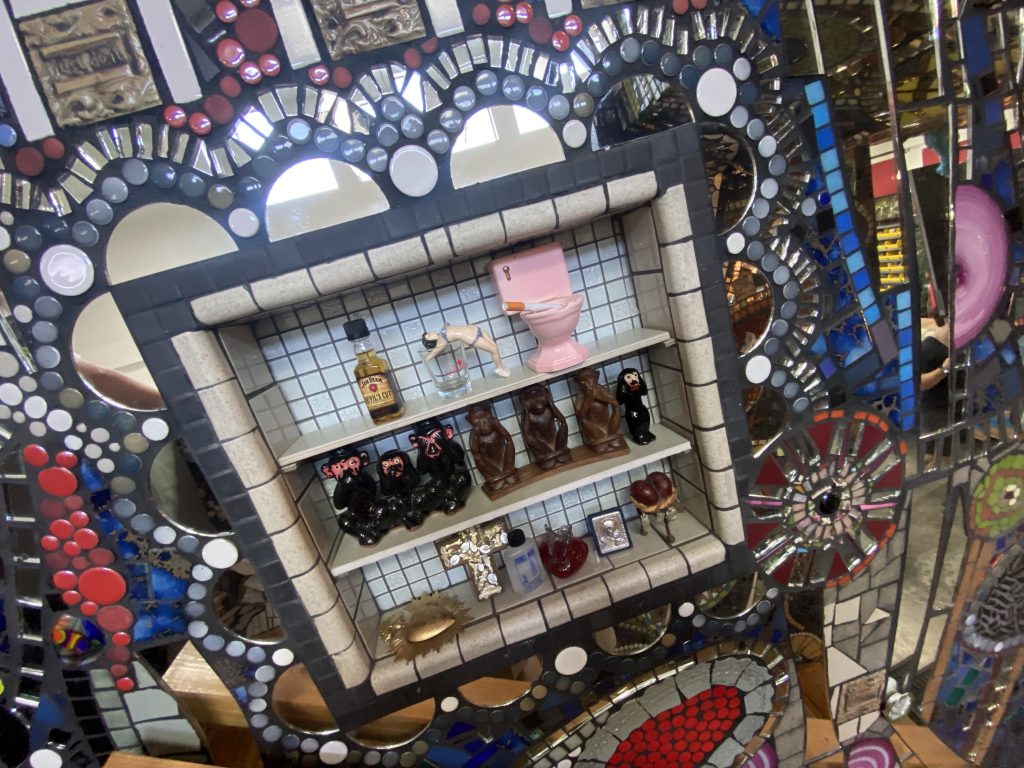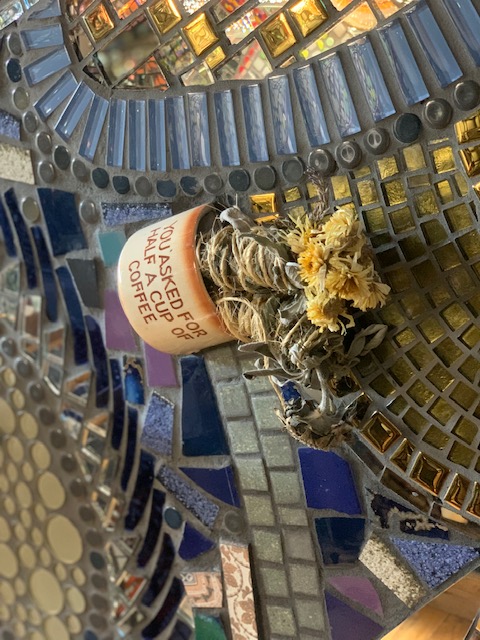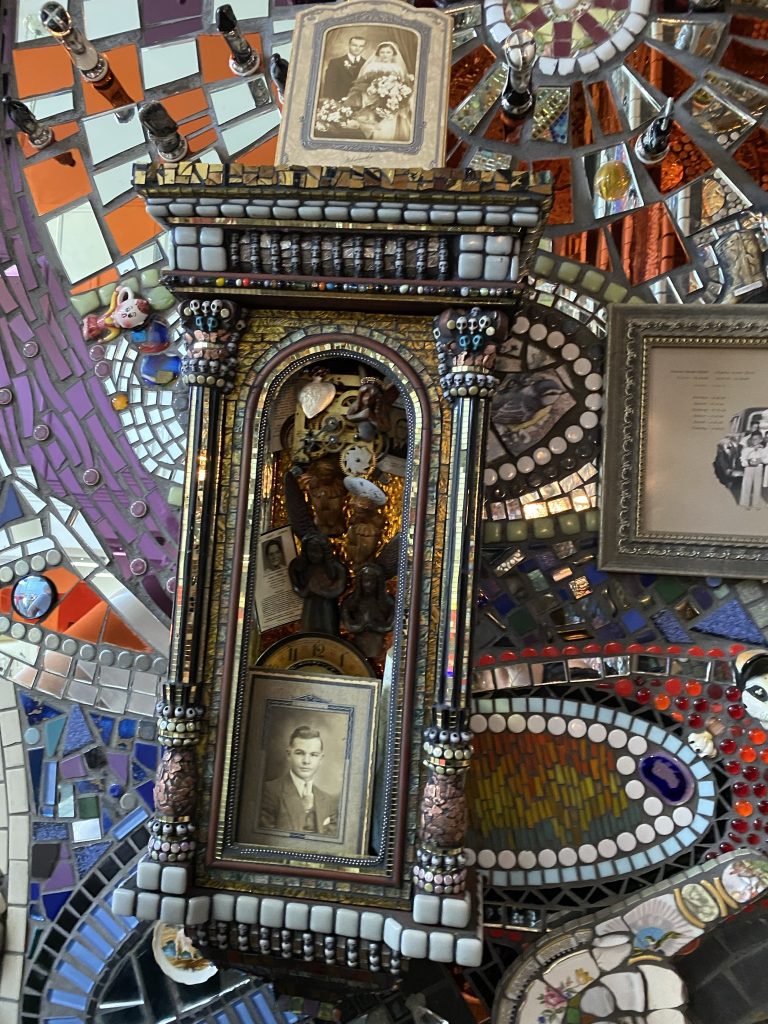 Although I could share hundreds more photos and still not highlight all the treasures we discovered at Hidden Mosaics, we'll refrain from posting any more to allow you to visit for yourself when Barbara opens her home studio again next Mother's Day!
Why does she do it? As the Hidden Mosaic website points out:  "Throughout Barbara Dybala's career, she has been the recipient of numerous commissions and selected in rigorous competitions to produce magical creations that run the gamut from a simple portrait through a mosaic tsunami that washes a towering wall with oversized creatures, the occasional flying saucers, and orbs…just because she can."
By Dawn Redig, Blue Ribbon News. Photos by BRN Media unless otherwise noted. 
RELATED STORIES
---
---
Our

print edition

delivers free to ~15,500 homes and businesses throughout Rockwall County, TX. Click image to view our latest issue.

Subscribe to our email newsletter here.
---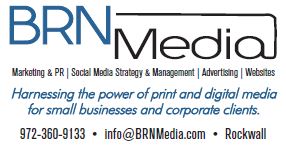 BRN Media is a multi-platform, full-service creative agency offering advertising and marketing services, social media management, and website development throughout Rockwall County and the Dallas area.