ROCKWALL, TX (May 10, 2022) Highland Meadows Health & Rehab, a skilled nursing facility and rehabilitation center located at 1870 S. John King in Rockwall, is celebrating seniors – both young and old – with its annual 'Seniors Supporting Seniors' program and giveaway.
Now in its third year, the program connects college bound students with senior residents of Highland Meadows, giving graduating seniors the chance to win raffle prizes including a big screen TV, mini fridge, and gas cards. Winners will also receive a handwritten, personal note containing words of wisdom from Highland Meadows' residents.
All local Class of 2022 students are invited to participate. To enter the drawing, they simply have to stop by Highland Meadows anytime between now and May 22 to register. There is no cost and no obligation.
The raffle drawing will be held on Facebook LIVE at 11 a.m. Tuesday, May 31. Five winners will be chosen from among the registrants.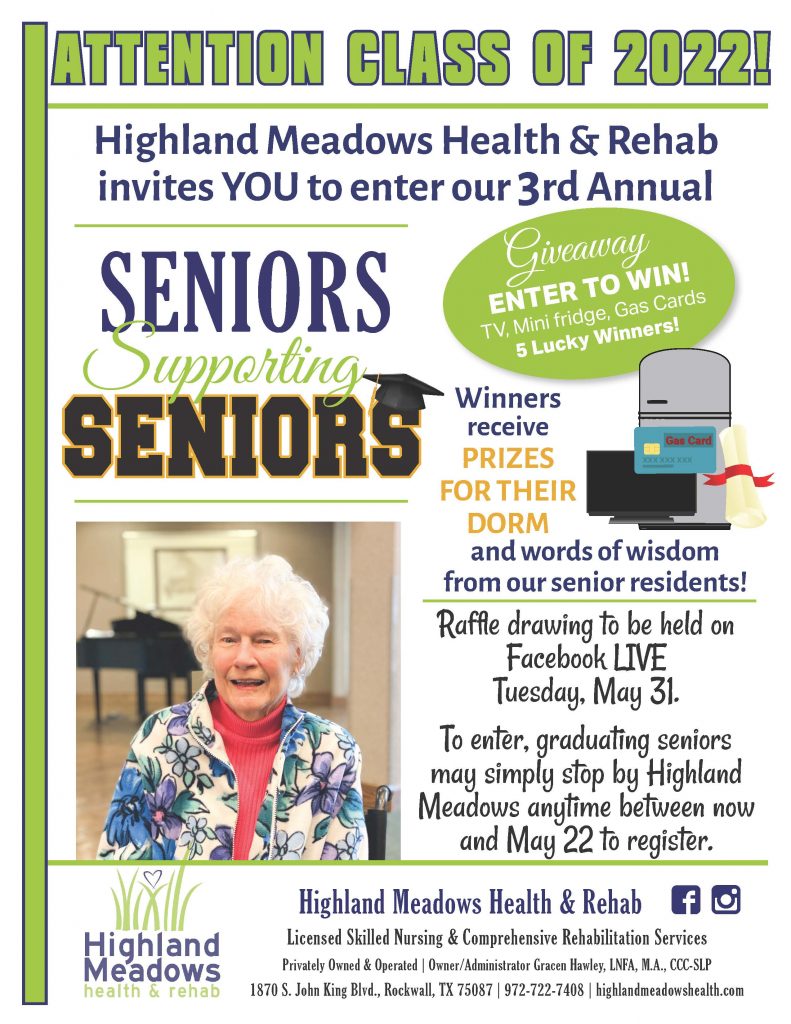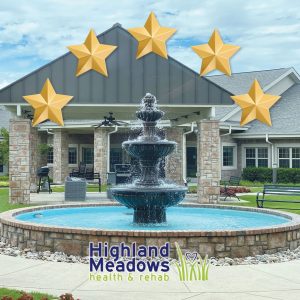 Highland Meadows is a privately owned and operated 120-bed facility, home to both long-term care and short-term rehab patients. They are committed to healing, helping, and improving quality of life for those in their care – including patients' physical, spiritual, and emotional well-being. Services include inpatient and outpatient therapy including post-surgical rehab, occupational therapy, speech therapy, IV therapy, stroke recovery, orthopedics, wound care management, pain management, cardiac recovery, diabetes management, dietary services, and general inpatient hospice services and palliative care. They also have their own in-house lab and onsite physician.
Highland Meadows accepts Medicare, Medicaid, private pay, managed-care, and private insurance. To learn more, call 972-722-7408 or visit their website at highlandmeadowshealth.com. Follow all of their activities and events on Facebook and Instagram, @highlandmeadowshealth.
As published in May 2022 issue of Blue Ribbon News. Highland Meadows is a client of BRN Media.