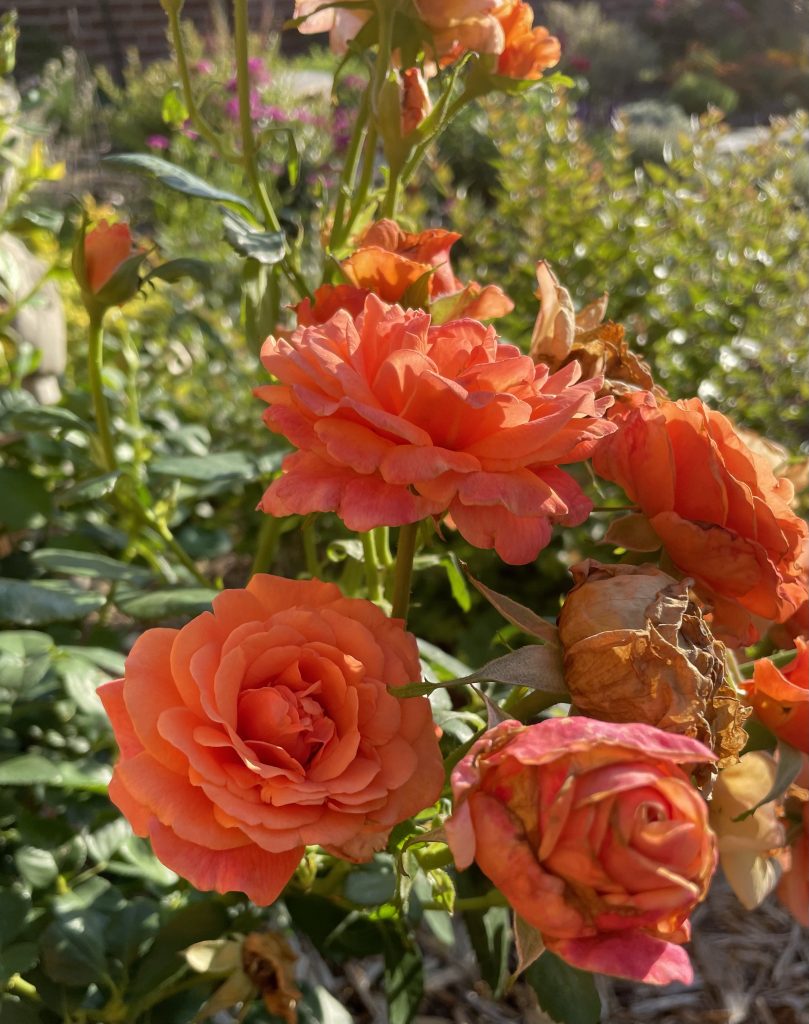 ROCKWALL, TX (May 17, 2022) For Ukraine, Buffalo, Laguna Woods, all the safe places that have been invaded with hatred.
You are the Light of the world. There is grief and horror, ugliness beyond imagination, and men taking lives as their quest.  I fear humanity is lost, dear God.  We are all at fault.
Lead us to your light; to cherish the lives of children, women and men of all races, all faiths, all beliefs.
You created all of us, show us how to live together.
The murdering cuts deeper and deeper.  We are so scarred, we become numb to the horror.
Still, small miracles and joys shine through. The shouts and laughter of children, outdoors on a spring evening.  A mass of praying mantis hatching on the porch.  Colorful blooms in the gardens. The hearts that transcend selfishness. We all give to our children, we are as one. A soft kitty that purrs around my ankles, with a small nip to speed me along.
Winds that whipped ferociously Sunday night.  Rains that poured.  Sun that rises pink in the east, reflecting its light on the drops remaining on the green grass, and the leaves sparkle as gems in the trees. A fresh morning for us.
Another day of grief for so many.
We mourn for those feeling the pain of death, mortified at the terror of the final moments of their loved ones.
My prayer for them is for peace, hope, warmth.  My prayer is for us to resolve that we will not allow terrorists and hatred to take away the love and kindness that is in human hearts.
We remember there is value in every human life.  No one should feel the anguish of these past days.  All ought be allowed the freedom of unworried strolls in their neighborhoods, peaceful shopping in their stores, food on their tables.
Blood only from skinned knees, not from wounds inflicted by hatred.
Walk with us God.
Shine your light through this darkness.  Show us the way of love and light.
I will be a light.
By Sally Kilgore of Rockwall. Sally is a former resident of Rowlett, and a recent transplant, across the lake, to Fate, Texas. She is married to her long time flame, Chris Kilgore. When not writing, gardening, filling in at the local flower shop or hanging out with grandkids, Sally devotes her time to serving Bob Kilgore, a generously sized, Tuxedo cat with panache.
Read more of her column, Kukka (Finnish for bloom or flower) at BlueRibbonNews.com. Get in touch with Sally via email at sallyakilgore@gmail.com.
---
---
Our

print edition

delivers free to ~15,500 homes and businesses throughout Rockwall County, TX. Click image to view our latest issue.

Subscribe to our email newsletter here.
---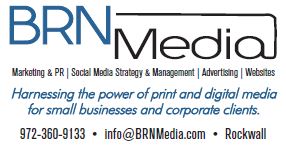 BRN Media is a multi-platform, full-service creative agency offering advertising and marketing services, social media management, and website development throughout Rockwall County and the Dallas area.