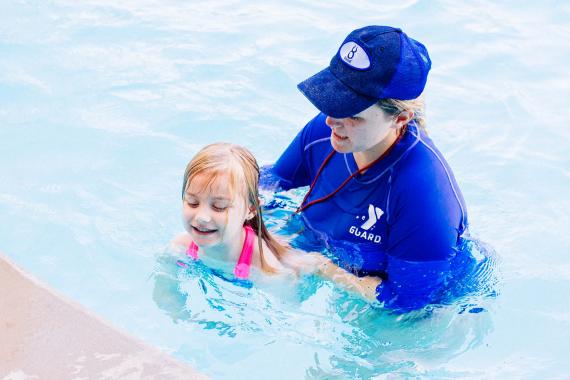 ROCKWALL, TX (May 24, 2022) The JER Chilton YMCA at Rockwall welcomes families to their Memorial Weekend Swim Lesson Open House, in which participants will receive a free swim skills assessment and learning session.
This community event will be 11 a.m. to 1 p.m. Saturday, May 28 at the Rockwall Y, located at 1210 N. Goliad Street. Everyone is welcome, regardless of whether you are a member of the YMCA or not.
The YMCA believes that water safety and swimming are life skills that all kids should know. With May being National Water Safety Month and summer time activities bringing many families poolside or lakeside, the Y takes this opportunity to educate families on the importance of children being competent around water.
Jennifer Pewitt, Associate Vice President of Aquatics with the Metropolitan YMCA of Dallas, shared that drowning is the leading cause of death in preschoolers and the second leading cause of accidental death in school-aged kids, only outpaced in preschoolers by birth defects.
"We want parents to know how this happens, why this happens, what drowning looks like, and how they can protect their kids," Pewitt said. She added that there is a big misconception among parents that when your child needs you, you will hear them. "When your kids are playing outside, you're constantly listening for that cry or that crash  – and the reality is that when your kid is swimming and they need you, you're not going to hear them. You have to be looking right at them."  She emphasized that drowning is fast, and drowning is silent.
Blue Ribbon News sat down with Pewitt ahead of the Y's Swim Lesson Open House to get a few tips on water safety, which are shared in this video below.
Those interested in attending the free Memorial Day Weekend Swim Lesson Open House may learn more and sign up here.
Blue Ribbon News staff report. 
---
---
Our

print edition

delivers free to ~15,500 homes and businesses throughout Rockwall County, TX. Click image to view our latest issue.

Subscribe to our email newsletter here.
---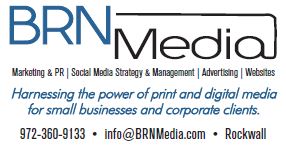 BRN Media is a multi-platform, full-service creative agency offering advertising and marketing services, social media management, and website development throughout Rockwall County and the Dallas area.