ROCKWALL/HEATH, TX (June 13, 2022) Lifelong Heath resident Clarice Smirl Isbell turned 90 on June 2. She celebrated with friends and family at the historic Smirl Chapel, which now sits on Tate Farms, one of the last family owned ranches in Rockwall County.
Clarice grew up in those four walls, attending church weekly. When asked if she was baptized in the building, she said, "Oh no, honey, there wasn't even a baptistry… they used a trough out in front of the building."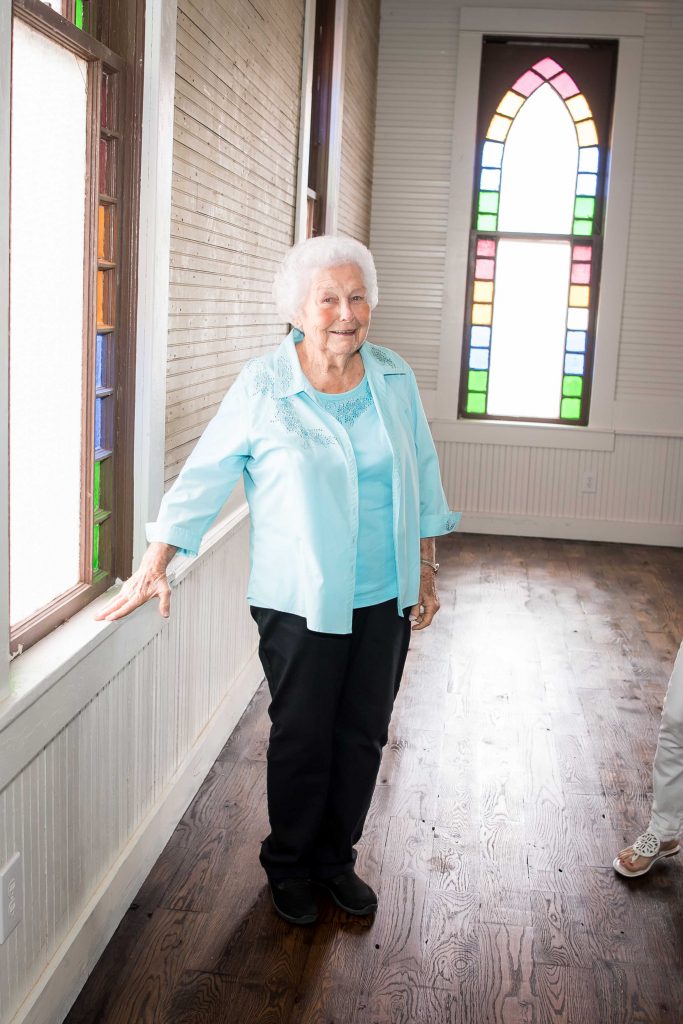 Clarice has seen many changes to the building, which was built in 1898. As Evan and I were surveying the structure as we planned to revive it, there were layers and layers of building material on the walls. You could tell it changed as the world around it changed: original beaded board walls covered in wallpaper you had to use tiny nails to adhere, then wooden paneling, then sheetrock with paint and texture, then another coat of paint.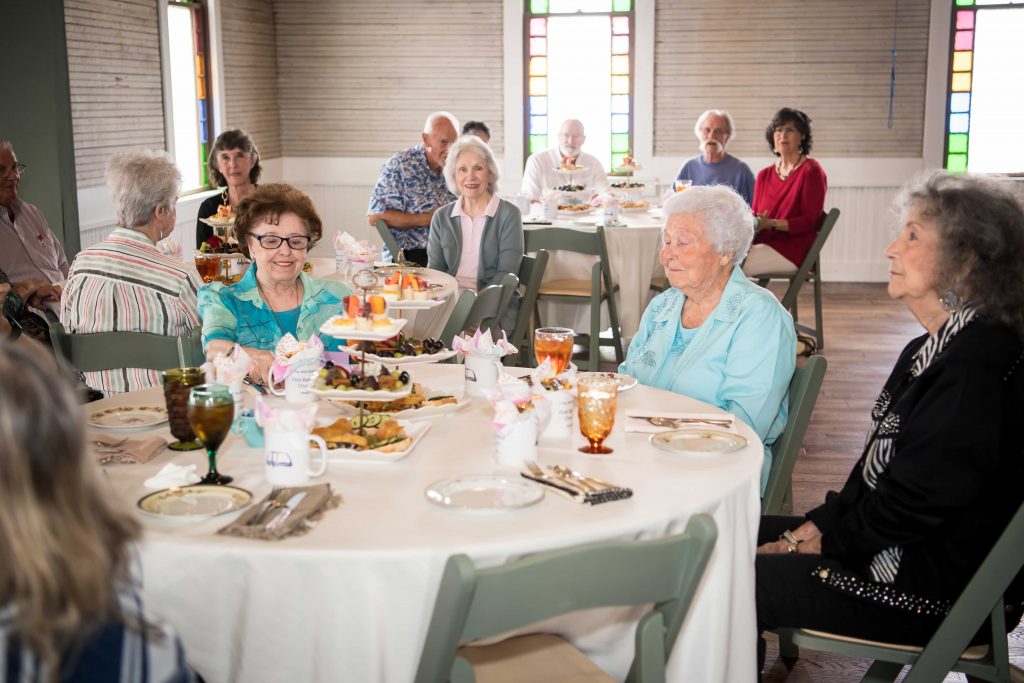 When Lisa Jayroe, Clarice's niece, reached out about her birthday, I was elated to host a party. We are almost ready to wrap a bow on the chapel – to set down our hammer and paint brush and claim this revitalization "complete." One of the things we are wanting to do in the chapel is host tea parties – old, vintage serving wares topped with generational family recipes, enjoyed by people from all over. A story to be told of the walls, the dishes, and the recipes. As we sat in that chapel to celebrate Clarice, it was full of people that had been married on that pulpit, raised their kids in those aisles, and even memorialized loved ones from time to time.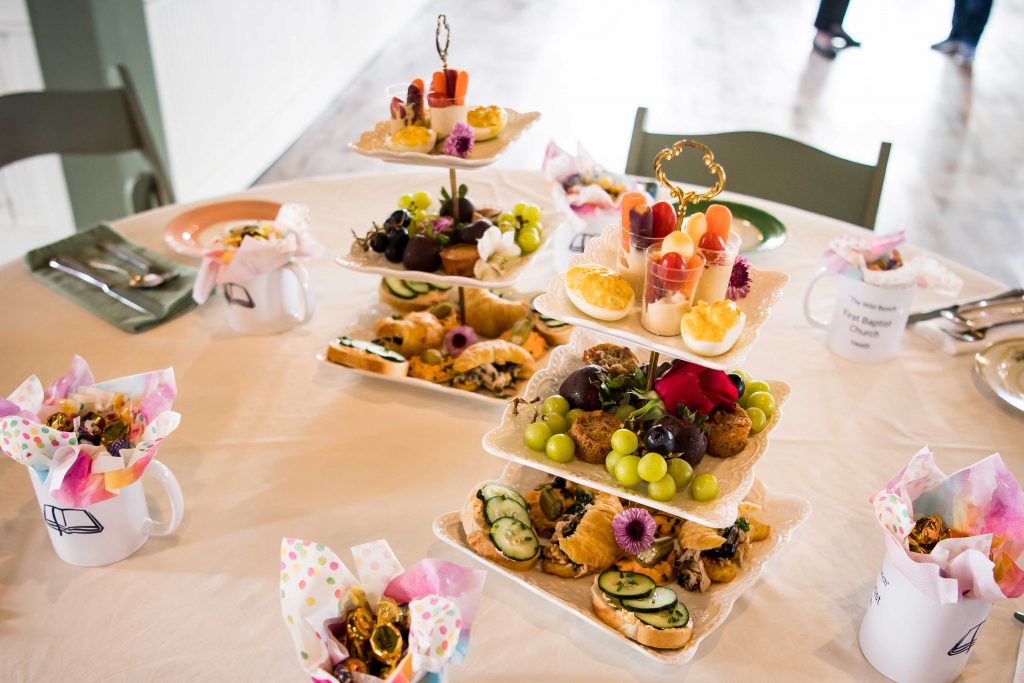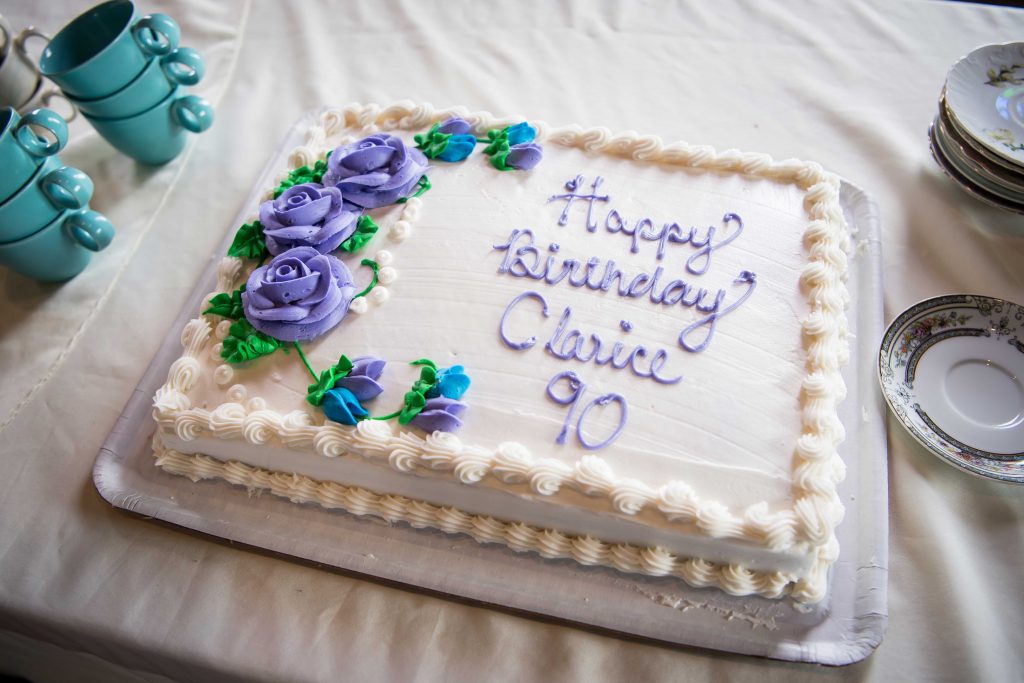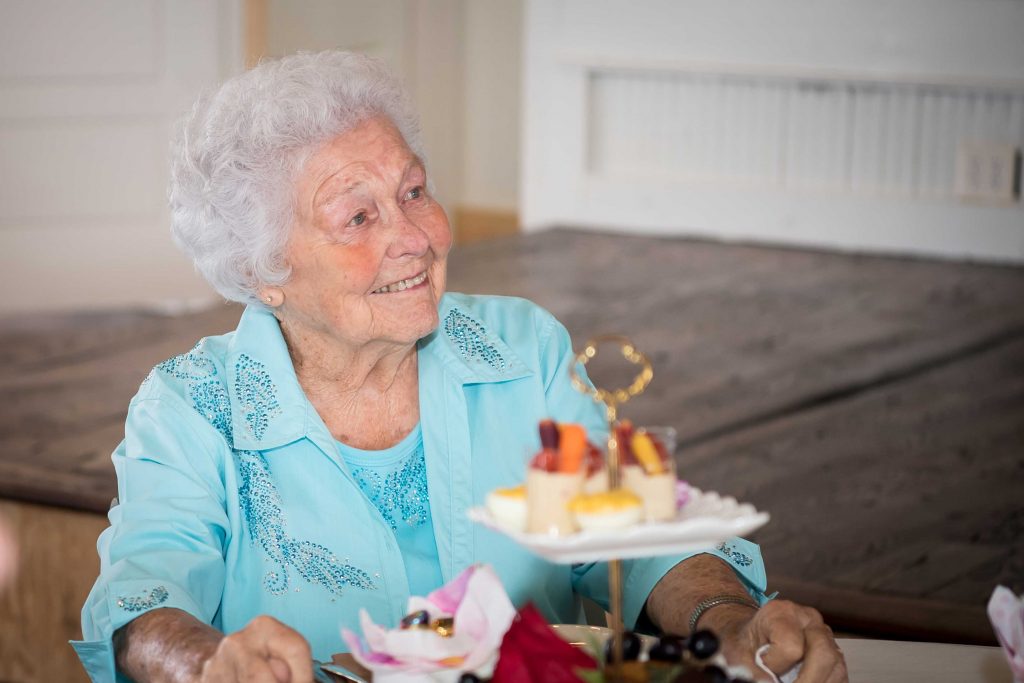 As it sits now, the walls you see in the chapel are original – 124 years old. Clarice said her 90th celebration was her "favorite party she's ever had." I guess that means we have to go bigger and better next year, celebrating 125 years for Smirl Chapel and 91 years for Clarice.
Story and photos by Melissa Tate of Tate Farms.
---
---
Our

print edition

delivers free to ~15,500 homes and businesses throughout Rockwall County, TX. Click image to view our latest issue.

Subscribe to our email newsletter here.
---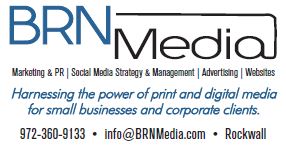 BRN Media is a multi-platform, full-service creative agency offering advertising and marketing services, social media management, and website development throughout Rockwall County and the Dallas area.