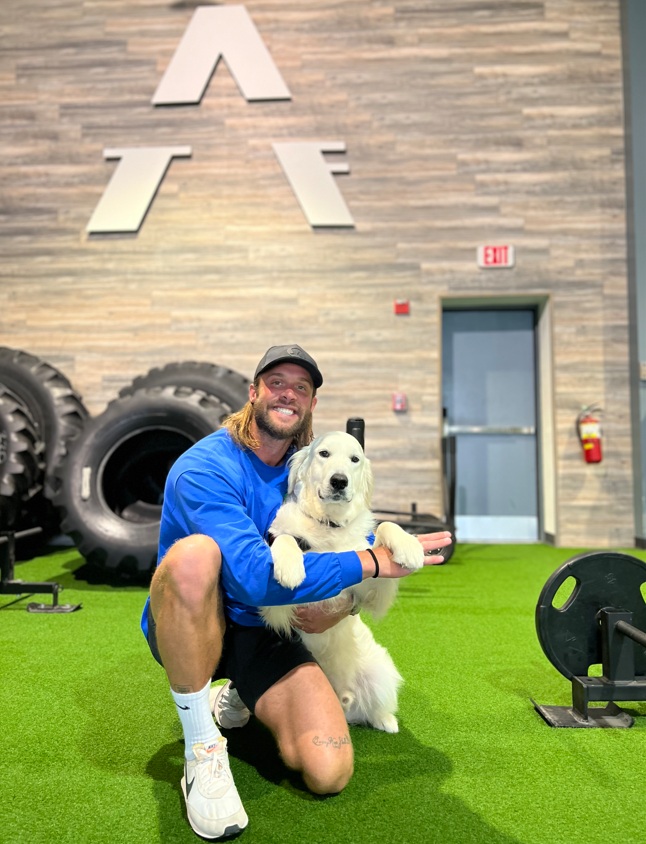 ROCKWALL, TX (Aug. 31, 2022) – Patriot PAWS Service Dogs was honored to place Facility Dog, Jeffrey, sponsored by US Gypsum, with Adaptive Training Foundation, a Carrollton, TX-based nonprofit, on August 15.
Founded in 2006, Patriot PAWS Service Dogs trains and provides Service Dogs of the highest quality at no cost to disabled American Veterans, and others, that suffer from Mobile Disabilities, Traumatic Brain Injuries and / or Post-Traumatic Stress. While the end goal is for each dog within the Patriot PAWS program to become a Public Access Service Dog for a disabled Veteran, sometimes dogs within the program reveal a separate calling on their heart.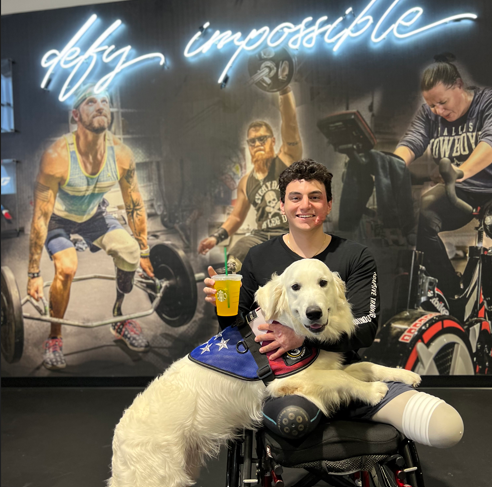 Patriot PAWS began Facility Dog placements in approximately 2010 when a Golden Retriever, Roper, persistently shifted his focus to children anytime he was training in public.
"Roper was trying to tell us that his true passion was helping children," says Lori Stevens, Founder & Executive Director of Patriot PAWS Service Dogs, "and I'm so glad we listened." Roper went on to be a Facility Dog for the Dallas District Attorney's office where he helped children through traumatic experiences.
"I've always been a firm believer that dogs can provide a true sense of healing," says Stevens, "and Roper helped to do just that for many children and their families."
Since Roper, Patriot PAWS has placed Facility Dogs with additional Children's Advocacy Centers, Schools, Courthouses and even First-Responder Therapy Programs. In Summer of 2022, a new type of Facility Dog Placement presented itself – one where a four-legged soul could truly aid in "Defying the Impossible." Adaptive Training Foundation (ATF), a Carrollton, TX-based nonprofit, was founded in 2014 when 5-year NFL Veteran, David Vobora, began offering his personal training knowledge to a US Army Staff Sergeant who suffered a service-connected injury that left him as a quadruple amputee. Through their time in the gym together, Vobora discovered his passion for assisting individuals with life-changing injuries. Less than 10 months after meeting the Veteran who inspired Vobora's true calling, ATF received their 501(c)(3) status and began empowering those with disabilities to change their lives.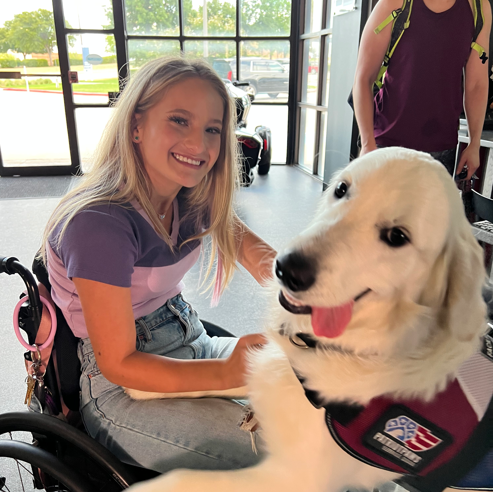 Through a mutual connection, ATF and Patriot PAWS were able to collaborate and provide a new sense of independence for United States Army Veteran, Derrick Meis.
Meis received Patriot PAWS Service Dog, Goose, in Summer of 2020 to aid with service-connected injuries sustained in the Army.
"Life before Goose was actually pretty rough," says Meis. "I'd had eleven different knee surgeries, two back surgeries and shoulder surgery."
While Goose aided Meis tremendously in his emotional and physical independence, a new challenge presented itself as Meis began navigating life as a below the knee amputee.
"Fitness has always been important for Derrick," says Stevens, "and when we were able to connect with ATF, he immediately came to mind as someone who could benefit greatly from their program."
Meis, with Goose by his side, participated in ATF's 'ReDefine Program' – a customized 9-week training course where athletes train within a group of individuals who are enduring similar daily struggles as a result of their injuries. During the course, athletes receive physical training as well as a new set of skills than can be utilized to redefine their sense of self through mindfulness and mental training.
"It was amazing to see the confidence and growth that ATF provided to Derrick within 9 weeks," says Stevens. "Derrick is not only thriving emotionally, thanks to the help of his Service Dog, Goose, but now on a new level physically, and mentally, with the help of the incredible ATF Team."
Shortly after ATF's Class 24 Graduation, Vobora approached Stevens regarding the placement of a Patriot PAWS Facility Dog as he had witnessed the impact Goose had on Derrick over the 9-week ReDefine Program. "Jeffrey is truly a gift to the ATF Tribe," says Vobora. "His presence, compassion, and fluffy face are a beacon of hope for our athletes, many of which are from out of town and could use his companionship through this time of growth."
"All of our dogs are introduced to prosthetics, wheelchairs, canes, walkers, etc., at a young age since we primarily train for Mobile Disabilities," says Stevens. "Jeffrey will greet every ATF client with the same amount of love, regardless of their disability…and that's truly a beautiful thing."
Patriot PAWS was honored to work with Adaptive Training Foundation on this placement. We have no doubt Jeffrey will be an amazing addition the team and help ATF keep "Defying the Impossible."
For more information, or to donate to Patriot PAWS Service Dogs, please visit their website at www.patriotpaws.org
For more information, or to donate to Adaptive Training Foundation, please visit their website at www.adaptivetrainingfoundation.org.
Submitted by Sarah Mathers, Patriot PAWS, for publication in Blue Ribbon News. Photos courtesy of Adaptive Training Foundation.
---
---
Our

print edition

delivers free to ~17,500 homes and businesses throughout Rockwall County, TX. Click image to view. To share your good news and events, email editor@BlueRibbonNews.com.
Subscribe to our email newsletter here.
---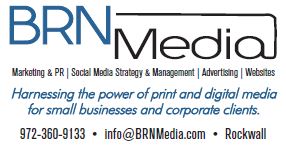 BRN Media is a multi-platform, full-service creative agency offering advertising and marketing services, social media management, and website development throughout Rockwall County and the Dallas area.