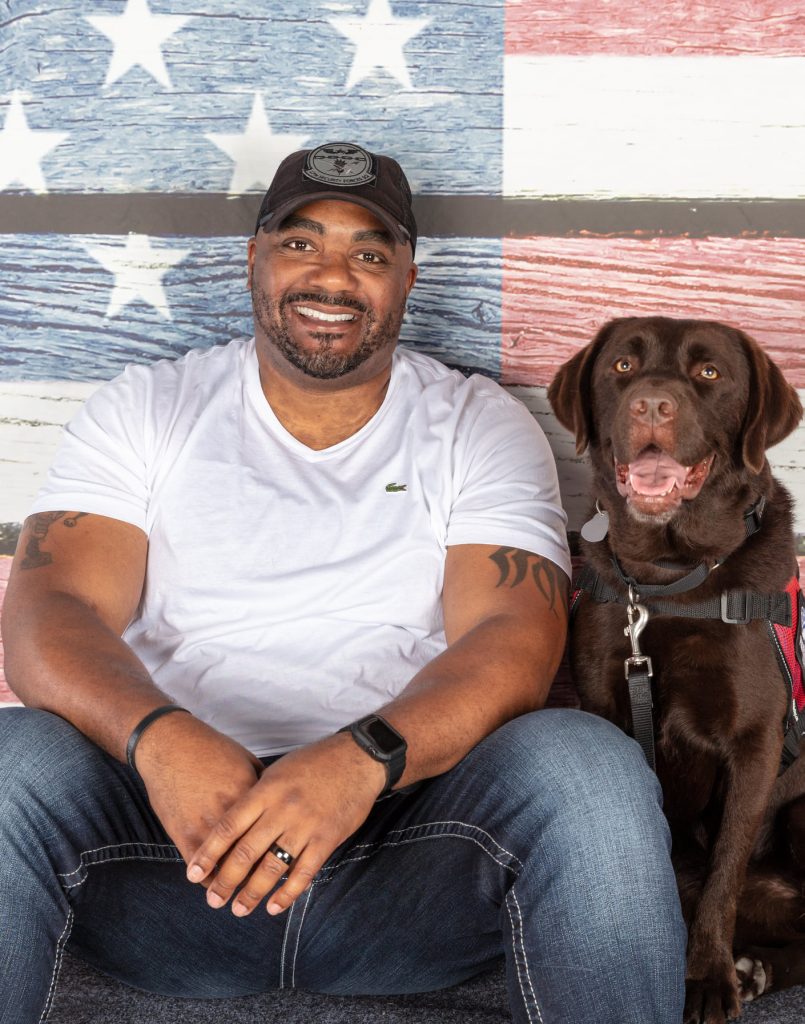 ROCKWALL, TX (Aug. 5, 2022) – Patriot PAWS Service Dogs is honored to partake in Assistance Dog's International's celebration of 'International Assistance Dogs Week.'  The awareness campaign (taking place August 7 – 13) sheds light on the incredible, life changing work that Assistance Dogs, and people at the other end of the leash, make possible.
Founded in 1986, Assistance Dogs International (ADI) fosters a collaborative global community dedicated to the highest standards of excellence for the Assistance Dog industry. ADI is the only assistance dog accrediting organization within the world, consisting of 100+ international member organizations.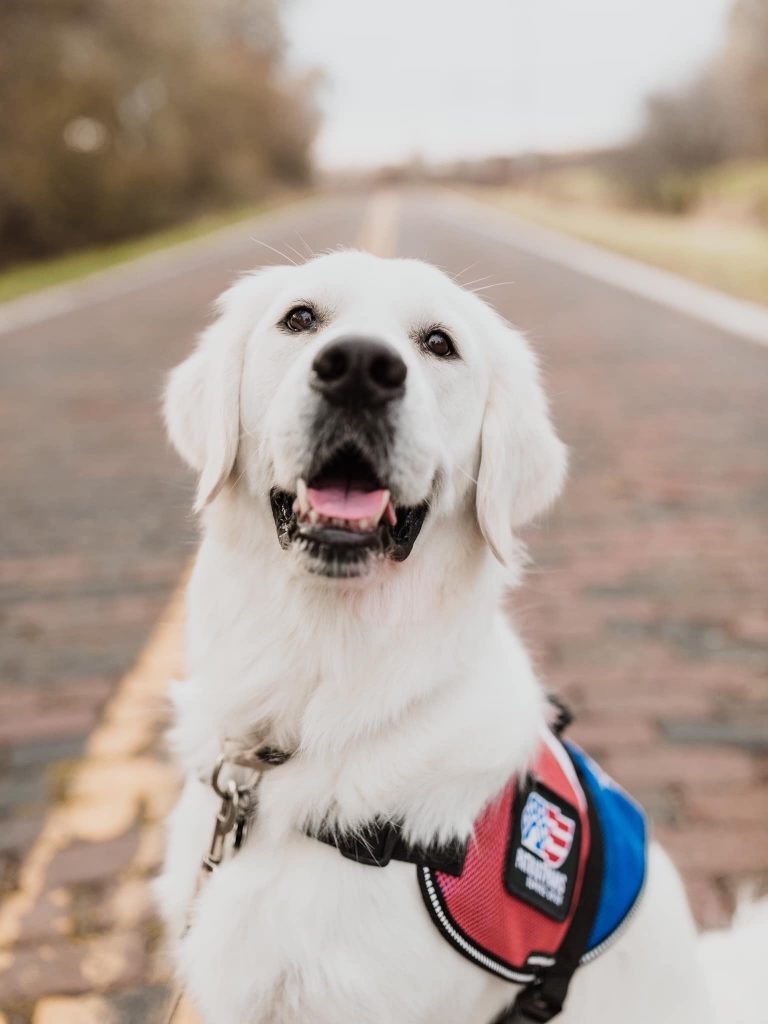 "It's truly an honor to be an accredited member of Assistance Dogs International," says Founder & Executive Director of Patriot PAWS Service Dogs, Lori Stevens. "The teams we have the privilege of placing go on to do amazing things together. Due not only to their strong bonds, but also the training standards that ADI strives to both uphold and excel in."
In addition to setting top notch training standards for the Assistance Dog industry, ADI also acts as a driving force advocating for Service Dog teams and their rights to employment, transportation, hospitality and being within public spaces.  ADI members also play a vital role in analyzing genetics and behavioral sciences of Service Dogs in training in order to ensure certain traits, that are crucial for a Service Dog's success, are passed down to future lineages.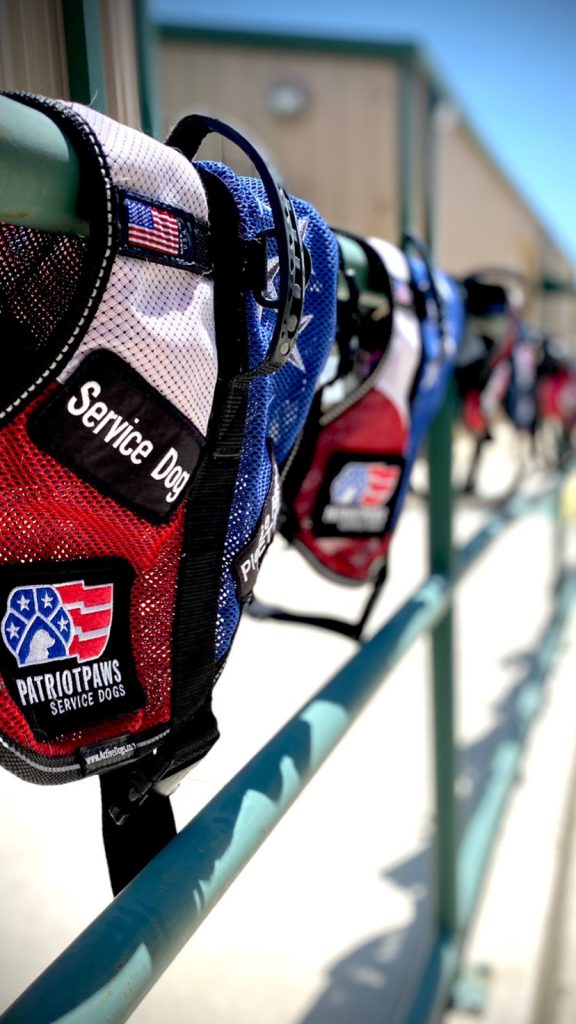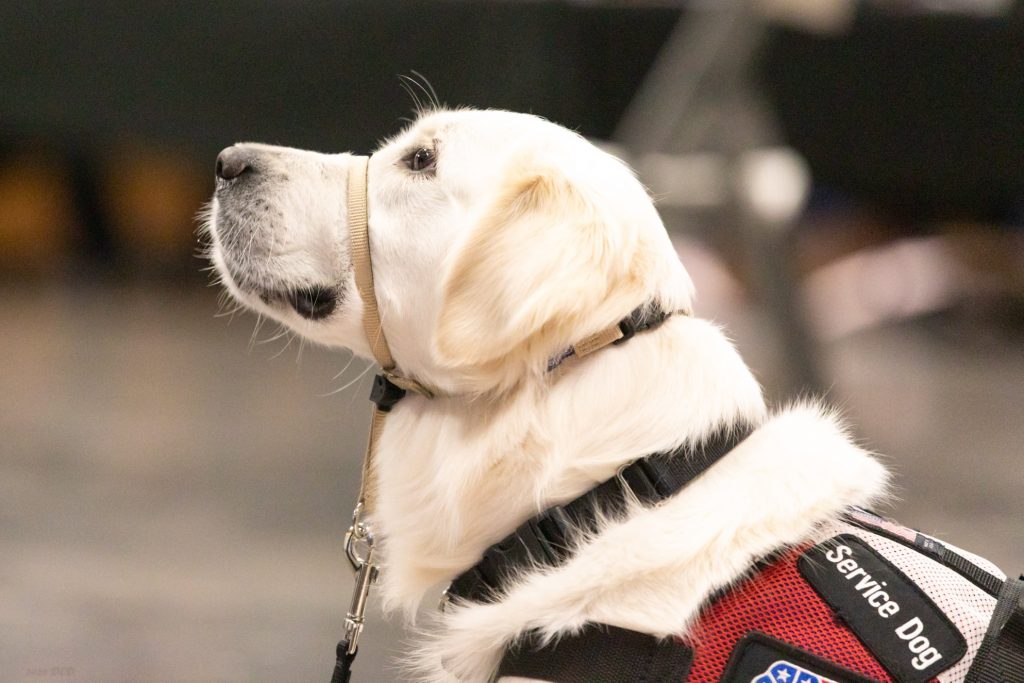 The need for Assistance Dogs that are trained to ADI's standards is only increasing.  By the end of 2021, almost 9,000 individuals applied for an ADI certified Assistance Dog – such as a Patriot PAWS Service Dog.  Within this same calendar year, 144 program members had 11,000+ puppies in training and more than 27,000 active teams.  These teams consisted of Guide Dogs, Medical Alert Dogs, Mobility Service Dogs, Autism Dogs, and Psychiatric Service Dogs, such as Post-Traumatic Stress dogs for Veterans / victims of traumatic experiences.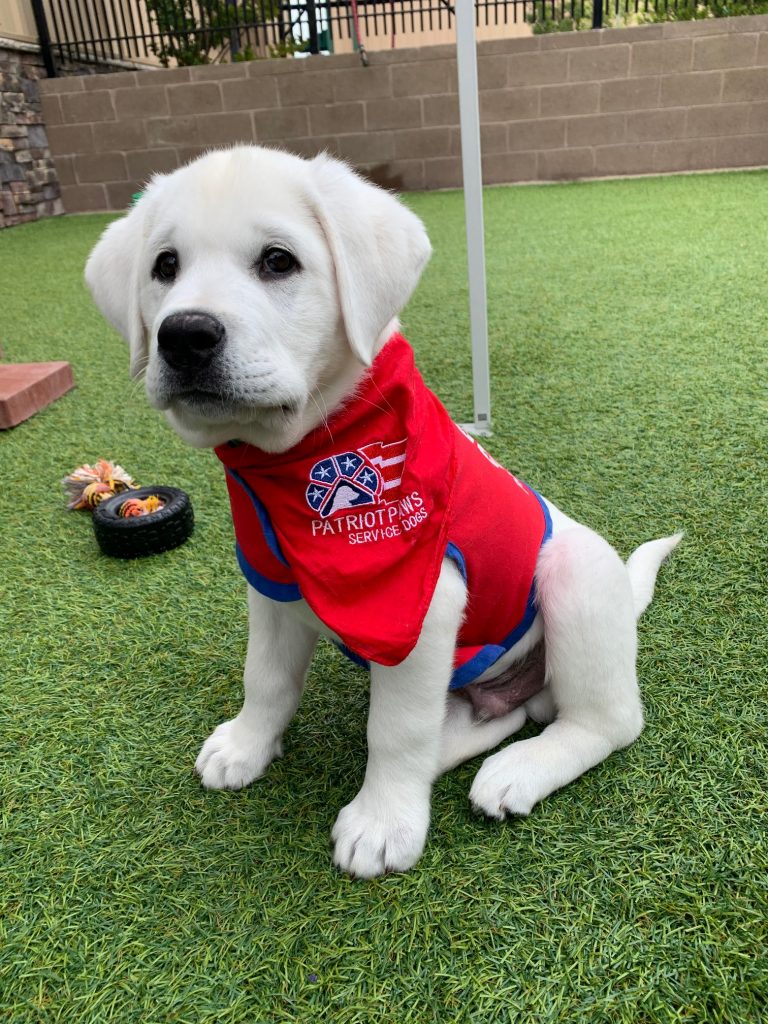 "When you receive an Assistance Dog from an ADI accredited organization, you can rest assured that you are receiving an animal that has been trained to the highest of standards by individuals who have a passion for improving the lives of those who suffer from disabilities," emphasizes Stevens.  "We have, firsthand, seen Assistance Dogs do amazing things and take pride in having changed the lives of over 300 Veterans and their families through our organization."
---
---
ADI's theme for 2022 International Assistance Dog Week is 'The People at the Other End of the Leash' ;  a heartfelt and moving concept as these programs would not be possible without the dedicated organization leaders, talented trainers and selfless volunteers.
"We appreciate this year's theme greatly," says Stevens. "I often make a mention in our Veteran/Service Dog Graduation Ceremonies that it takes a village to make our mission possible. Each Patriot PAWS Service Dog takes 18 – 24 months to train at a cost of $35,000.  We couldn't do it without our amazing team, volunteers and donors."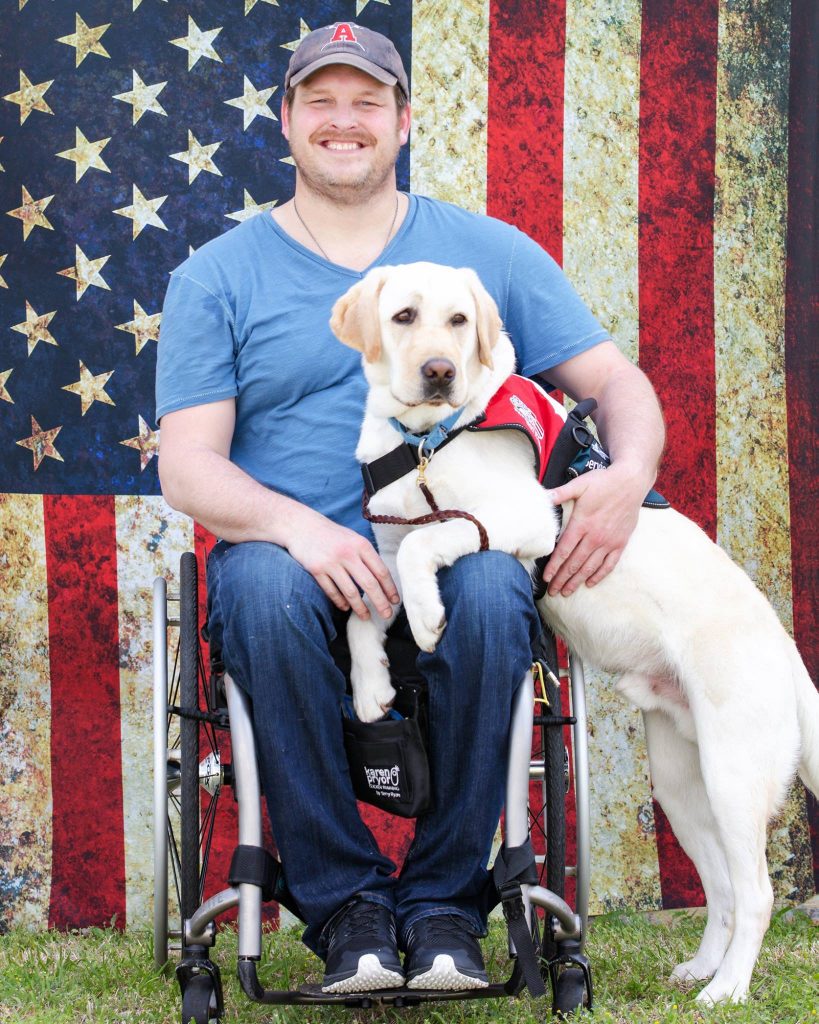 Over the years, Patriot PAWS has become involved with Assistance Dogs International on a deeper level.  In addition to being an accredited organization, Stevens serves on the North American Board for Assistance Dogs International as well as an Accreditor for North American organizations applying for ADI Certifications.  Within the past two years, Stevens has played a vital role in the accreditation of 5 organizations within the states of New Mexico, Florida, Alabama, and Ohio.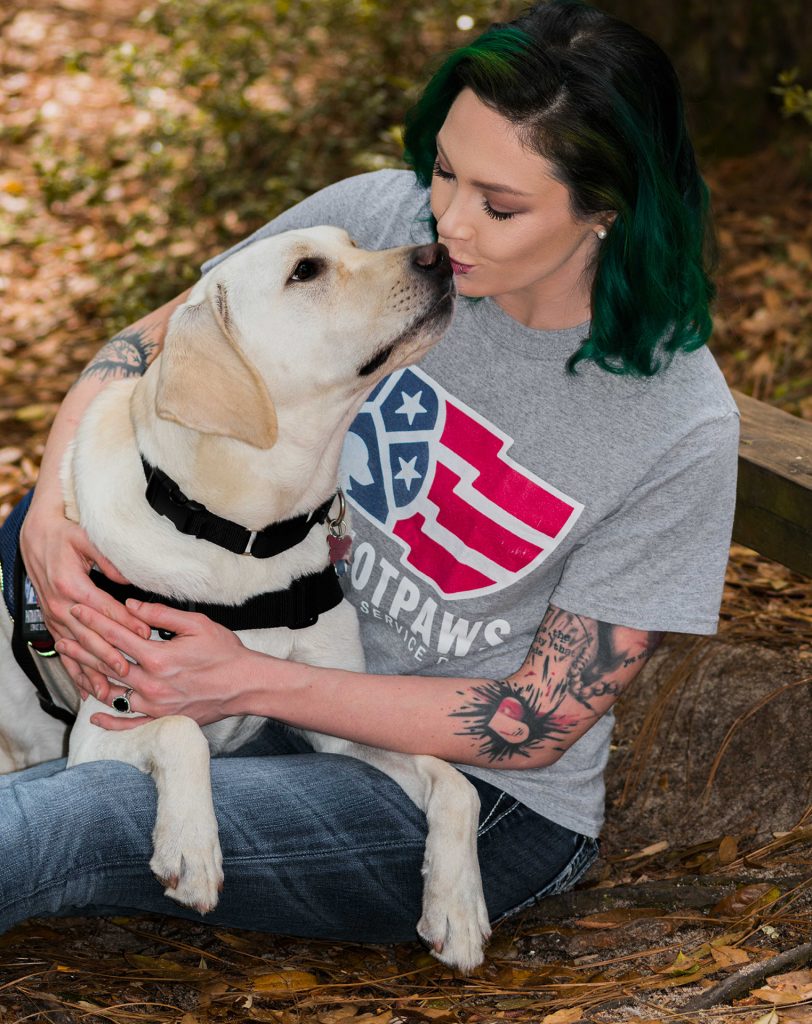 Senior Service Dog Trainer with Patriot PAWS, Jackie Fox, serves in the Breeder Evaluation Workgroup of American Breeding Cooperative (ABC) – the breeding sector of Assistance Dogs International.  As a member of the workgroup, Fox aids in analyzing crucial traits of Service Dogs in training (from ABC litters) to determine if their genetics possess the ideal characteristics for future Service Dog litters.  "It's amazing to know that some of the Service Dogs in training within our program may play a crucial role in Service Dog Industry advancements," states Fox. "It's an honor to work so closely with ADI & ABC to analyze our Service Dogs' genetics.  These amazing dogs will go on to be someone's lifeline."
Patriot PAWS Service Dogs is proud to be an accredited member of Assistance Dogs International, as well as an industry ally.
For more information, or to donate to Assistance Dogs International, visit their website at assistancedogsinternational.org
For more information, or to donate to Patriot PAWS, please visit their website at www.patriotpaws.org
A special thank you to Martin Atkin, ADI Communications Consultant for statistics pertaining to this article. Courtesy photos from Patriot PAWS. 
About Patriot PAWS Service Dogs
Founded in 2006 by Lori Stevens, Patriot PAWS Service Dogs is a Rockwall, TX based national non-profit that trains and provide Service Dogs of the highest quality at no cost to disabled American Veterans, and others, who suffer from Mobile Disabilities, Post-Traumatic Stress (PTS) and Traumatic Brain Injuries (TBI's.)  The organization was officially deemed a national 501(c)(3) nonprofit in 2006, less than one year after Stevens pursued a calling on her heart to help Veterans in need.  Patriot PAWS is honored to be an accredited member of Assistance Dogs International (ADI) – the only Service Dog accrediting organization within the world.  Patriot PAWS currently trains their dogs at their Main Facility, located in Rockwall Texas; Patriot PAWS of Aggieland program in College Station; with Dallas-Fort Worth Volunteer Puppy Raisers; and their partnership with Texas Department of Criminal Justice, where inmate trainers work with program dogs within their prison units.  To date, more than 400 dogs have been placed from the program and there are still 80+ Veterans on their wait list to receive a Service Dog.
---
---