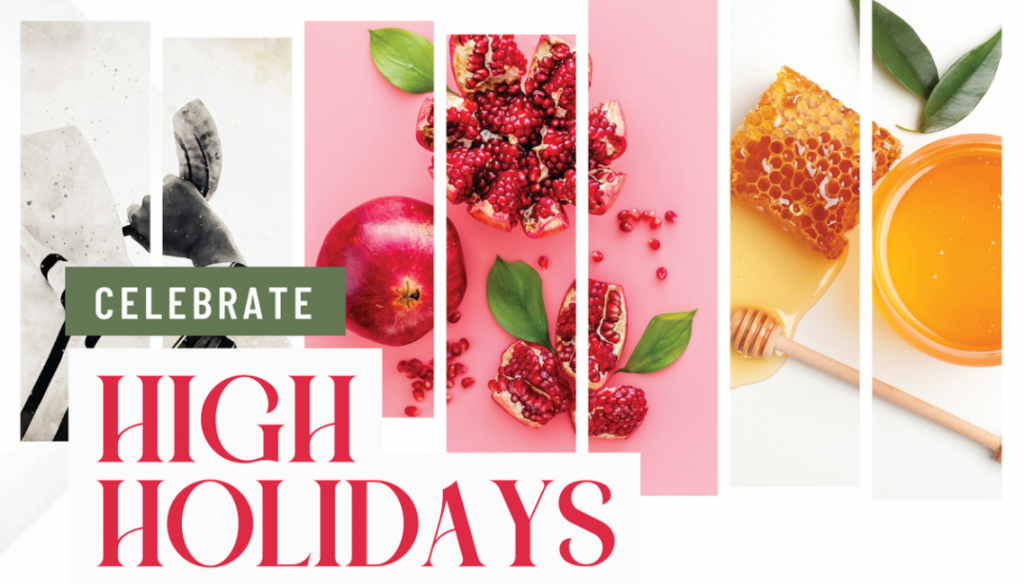 Free Services Geared for Jews of All Backgrounds
ROCKWALL, TX (Sept. 20, 2022) With just under a week before the onset of the Jewish New Year, the question of where to attend services is high on the list for many Jewish families and singles. Recognizing the often high price tag attached to the experience, Chabad of Rockwall County is offering their friendly and welcoming services for free for individuals of all ages in the Rockwall Jewish community.
While some may not be affiliated with a synagogue, others may find the cost to attend unaffordable, particularly in light of today's economy. Chabad of Rockwall County is dedicated to removing entry barriers and ensuring that all who wish to participate in a meaningful celebration of the Jewish New Year may do so.
By providing free Rosh Hashanah and Yom Kippur services in a warm and inclusive setting, Chabad of Rockwall County hopes to accommodate those who may otherwise not be celebrating the holiday. Chabad's "user-friendly" services make for an enjoyable and meaningful experience for both the beginner and the advanced. Song, commentary and the use of English-Hebrew prayer-books invite individuals of all levels to become active participants in the service.
"According to Jewish tradition, the gates of Heaven are open on the New Year, and G-d accepts prayers from everyone," said Rabbi Moishy of Chabad of Rockwall, 
"The Rebbe — Rabbi Menachem M. Schneerson, of righteous memory — insisted that Judaism be made accessible to all Jews. During the High Holidays, accessibility can translate into different factors for different people, such as a nonjudgmental atmosphere, affordability of the services or the ability for a beginner to follow along. Our goal is to lower the barriers of entry, and encourage each and every Jew to actively participate in these most holy and introspective days."
Rosh Hashanah is observed this year beginning sundown on Sunday, September 25 through nightfall on Tuesday, September 27. Yom Kippur begins Tuesday, October 4 at sundown and extends until nightfall on Wednesday, October 5.
For more information about Chabad of Rockwall County's services or to reserve a space, visit jewishrockwall.com/highholidays or call 469-350-5735.
What:
 High Holiday Services
Where: Rosh Hashanah: Address provided upon RSVP. Yom Kippur: Marriott Springhill Suites Rockwall
When: September 26,27 October 4,5
Cost: Free of Charge
About the High Holidays
Rosh Hashanah, the Jewish new year, is observed this year beginning sundown on Monday, September 6 through nightfall on Wednesday, September 8. Literally meaning "head of the year," the two-day holiday commemorates the creation of the world and marks the beginning of the Days of Awe, a 10-day period of introspection and repentance that culminates in the Yom Kippur holiday.
Yom Kippur—the Day of Atonement—is considered the holiest day on the Jewish calendar. Beginning this year on the evening of October 15 until after nightfall on October 16, it marks the culmination of the Days of Awe, a 10-day period of introspection and repentance that follows Rosh Hashanah, the Jewish New Year. According to tradition, G-d decides each person's fate on this day, so Jews mark the day by making amends and asking forgiveness for sins committed during the past year. The holiday is observed by fasting and prayers.
For more information about the High Holidays visit www.jewishrockwall.com/highholidays.
About the Sponsoring Organization
Chabad of Rockwall County offers Jewish education, outreach and social-service programming for families and individuals of all ages, backgrounds and affiliations.
For more information, contact Chabad of Rockwall County at 469-350-5735 / rabbi@jewishrockwall.com or visit jewishrockwall.com.
Submitted press release by Rabbi Moishy Kalmenson, Chabad of Rockwall County, edited for publication in Blue Ribbon News. 
---
---
Our

print edition

delivers free to ~17,500 homes and businesses throughout Rockwall County, TX. Click image to view. To share your good news and events, email editor@BlueRibbonNews.com.
Subscribe to our email newsletter here.
---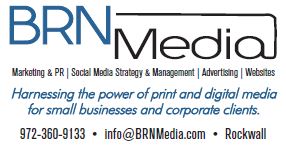 BRN Media is a multi-platform, full-service creative agency offering advertising and marketing services, social media management, and website development throughout Rockwall County and the Dallas area.