ROCKWALL, TX (Oct. 31, 2022) Several friends of mine have asked if I would discuss some of the aspects of the military that would be of interest to the readers. The next 3 or 4 articles will do just that.
Think back to the days of Desert Storm; early 1991. War with Saddam Hussein was imminent. The United States was in the process of amassing a large contingent of forces in the Middle East before the battle started. Many National Guard and Reserve Units, as well as individual reservists, were called to active duty and dispatched overseas to be a part of this force.
Doctor (Navy Captain reservist) Jewell Malick spent five years on active duty as a Navy Doctor and was now in private practice in Kirksville, Missouri. She was skiing in Canada in December of 1990 when she got a call from her office. "You have a courier package from the Department of the Navy," her office manager tells her. Surprise of all surprises! It was orders calling for Dr. Malick to report in two weeks to the Naval Reserve Center in St. Louis where she would be joining other individual reservists to form and deploy the Navy Fleet Hospital in support of the upcoming war in the Middle East.
Arriving in St Louis on January 1, 1991, between 80 and 100 Doctor's, along with all the supporting personnel, totaling 900 Navy Reservists, most of whom had never seen each other, were given their instructions. Transported to Ft Dix, New Jersey for staging, then flying to the island of Bahrain, off the coast of Saudi Arabia, where you will be met by Navy Sea Bees who will prepare the area and assist the group in the establishment of the Fleet Hospital.
Arriving in Ft. Dix all the personnel left for Bahrain on January 18, one month after Dr Malik was notified she was being recalled to active duty. Method of transport: Hawaiian Airlines to include the island music all the way to Bahrain.
Once they arrived, they found the hospital was not complete…but a local prison was made available for sleeping quarters and the administration area.
In two weeks, the personnel erected the complete hospital, and it was ready to receive patients. But the war had not started and there were no patients! According to Dr Malik, the highlight of each day was mail call. Unfortunately, the mail had not caught up with where all the personnel were, so many letters received were addressed to "Any Serviceman or Woman." The personnel stood in line each day to receive and read these letters of encouragement!
Several days before the ground war started, the QE II cruise liner pulled into the harbor at Bahrain and all the hospital personnel were given two-day vacations to spend on the ship. According to Dr Malick, one of her highlights of the experience was sitting in the ship theater hearing Lee Greenwood sing "Proud to be an American" sung to all the assembled service men and women. "Looking around was one of the more patriotic things I had seen, and it made me proud to be an American and proud of the younger generation following along behind we older folks."
Fortunately, the war was short lived, and the Naval Hospital was deactivated in April and all the personnel returned to the States. While in Bahrain, 16 total casualties were seen by hospital personnel. The most serious case was a septic gall bladder!
Returning to her home in Kirksville, Dr Malick was concerned about mortgage payments and other expenses as she had been gone from civilian work and income for about 5 months. Here is where she received the second most memorable thing of her deployment when the President of the local bank told her, "Don't worry about your mortgage payment. Just let us know when you are ready to resume paying."
Several years ago, the Senate was debating how the military was funding the medical care it provided to its forces. Senator Ted Kennedy said, "If we go to war, how would you like to have your son or daughter operated on by an OB/GYN Doctor"? And that is what I didn't tell you earlier in the article: Dr Malick graduated from medical school, spent five years in residency, was Department Chair at Kirksville College of Osteopathic Medicine, has been in private practice for 22 years, much of it here in Rockwall,  and spent five years on active duty in the Navy; all in her specialty of OB/GYN!! She also was the ONLY female Doctor in the hospital established in Bahrain!
Dr Malik is currently retired living in Heath. In her words, she doesn't regret a single aspect of her life as a Doctor and a Naval officer and the experiences she has had…. Including her short stay in Bahrain!

Submitted Letter to the Editor/Guest Column contributed by Jerry Hogan, a former Rockwall County Judge. He can be reached at jerryhogan@sbcglobal.net or 214-394-4033.
Views expressed in Letters to the Editor are the opinion of sourced authors.
MORE FROM JERRY HOGAN
A Broad View by Jerry Hogan: Rockwall County construction…and some history
---
---
Our

print edition

delivers free to ~17,500 homes and businesses throughout Rockwall County, TX. Click image to view.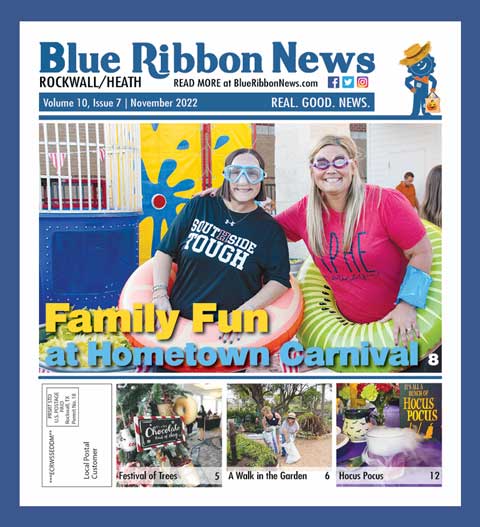 Subscribe to our email newsletter here.
---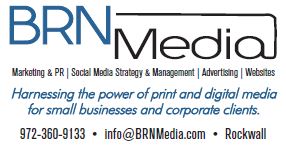 BRN Media is a multi-platform, full-service creative agency offering advertising and marketing services, social media management, and website development throughout Rockwall County and the Dallas area.