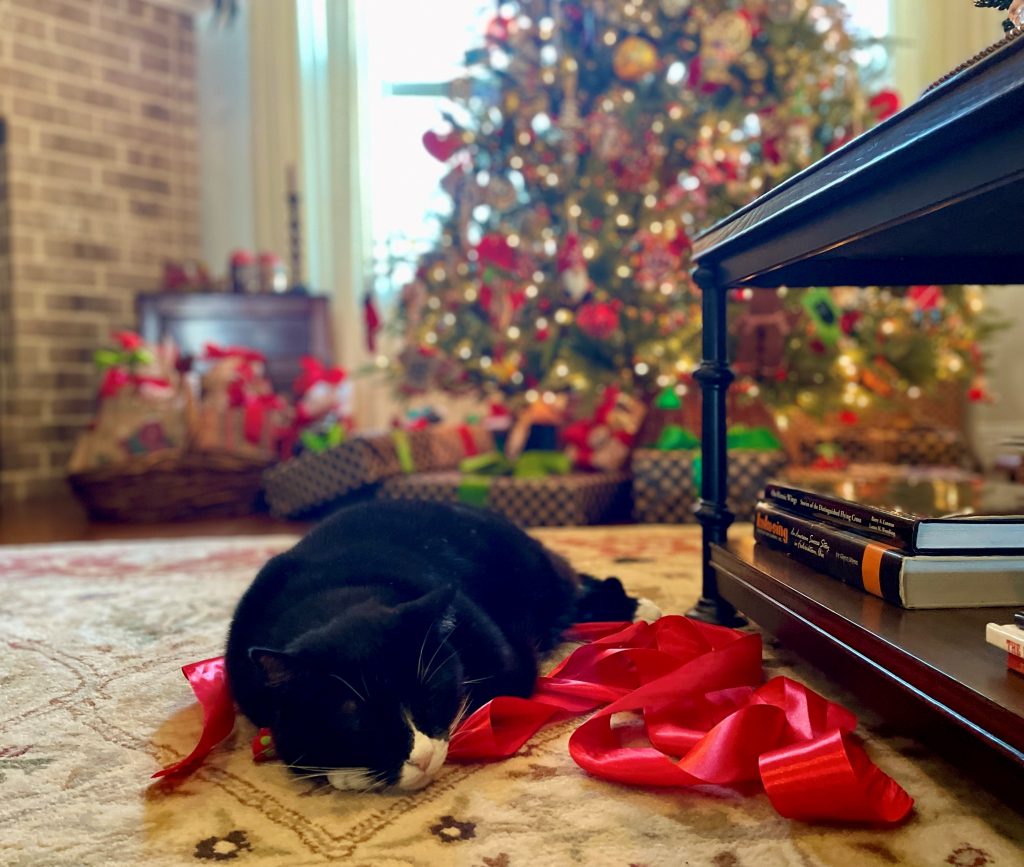 ROCKWALL, TX (Nov. 30, 2022) We are rolling into the holidays. The garden is quiet. All has been tucked in for the long winter's nap. Birds are still in and out of the yard at the feeders, in the holly trees, and I try to keep the birdbath filled. Small potted pines that summered over from last holiday season, (shaded under the corner crape myrtle) fill baskets on the porches.
This season, there is extra beauty all around, with our home decorated for the holidays. Ornaments and trimmings from so many years past, return to our lives for a month or so. I pull them from the brown tissue paper and, just as for many of you, it's like opening a gift!  The old baubles are best. My small collection of vintage Putz sheep is a shabby gathering of rubbed off coats, a missing hoof, chipped ear, sheepish smiles crooked with age. They flock on the shelves of the hutch, though one may venture out into a glass cloche arrangement. I purchased two, spanking new, reproduction sheep a few years ago. I much prefer the old, worn ones. Bob Kilgore displays kitty crazies as the boxes empty, and paper wrapping floods the floor. He leaps into piles of tissue, digs into boxes, stealth decorator. The B.O.B. helps me trim the tree, now that the grands are so very busy. Gifts are wrapped in brown paper with silky ribbons, with names inscribed in red and green ink.
A small, enameled bell hangs on the bottom bough, in hopes that Bob will act like a kitty and pat it with his paw, making it tinkle. When this rare event occurs after bedtime, the sound makes us smile as we lie under the comforter. Some years, as I grow older, I think perhaps I won't decorate this year, it is such a task! It is impossible though, to give up the color, warm reflections, the light, and love of the season.
Just like you, we have our traditions, as well as our holiday madness – the madness mostly on my part. We'll enjoy the elaborate lighting displays in our neighborhood. We'll attend the gatherings, make at least one or two forays into the spirited mall traffic, hopefully attend a seasonal concert or two. We two, will spend many evenings in front of the fire, lights low, tree shining, a beacon of love and memories.
I'll enjoy a happy tradition of my own. I buy gift cards in five or ten dollar amounts for local stores, coffee shops, burger joints. I hand them to folks who least expect it – the person at the drive-in window, the grocery clerk, a stranger at the gas station. The joy of making someone's day, giving a gift, sharing the hope, in itself a gift. The season of lifting others.
On Christmas Day, I give myself the gift of reading Paul Crume's essay, Angels Among Us, in the Dallas News, as I have for many years. The column first published in 1967. I recommend it.
Not every moment is charming, some certainly not delightful. Nonetheless, the sentiment that returns each year, the love that burns warmly, the people who embrace us: these are gifts of the season that carry us past loneliness.
I wish you warmth, love, and light to shine the way.
Joy.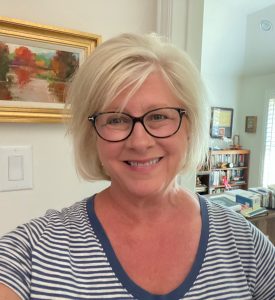 Sally Kilgore is a resident of Fate, transplanted from Rowlett, across the lake. She is married to her long-time flame, Judge Chris Kilgore. When not writing, gardening, filling in at the local flower shop or hanging out with grandkids, Sally devotes her time to serving Bob Kilgore, a well sized, Tuxedo cat with panache. You can contact Sally at SallyAKilgore@gmail.com, or via her website SallyAKilgore.com.
MORE FROM SALLY KILGORE
---
---
Our

print edition

delivers free to ~17,500 homes and businesses throughout Rockwall County, TX. Click image to view.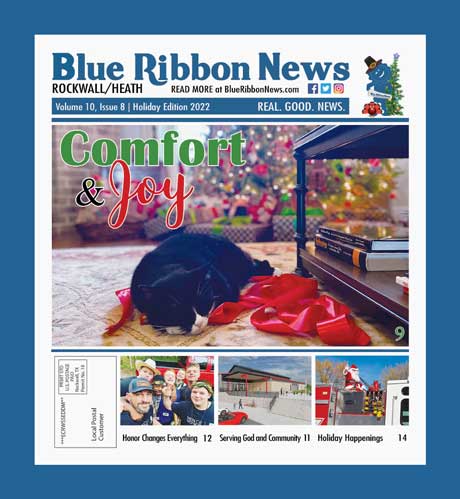 Subscribe to our email newsletter here.
---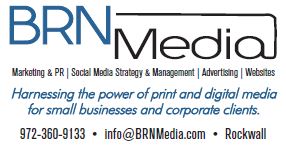 BRN Media is a multi-platform, full-service creative agency offering advertising and marketing services, social media management, and website development throughout Rockwall County and the Dallas area.