Monthly letter from Congressman Fallon to constituents 
(Dec. 1, 2022) – As the seasons change, and we prepare for a new Republican majority in Congress, I've taken some time to reflect. America is at a turning point. The situation at our border is catastrophic, grocery bills are the highest we've seen in decades, and as we enter the winter months, energy prices are skyrocketing. It is up to every single one of us to right this ship. That starts in January.
President Ronald Reagan once said, "Whether it is different this time than it has ever been before, I believe the Republican Party has a platform that is a banner of bold, unmistakable colors with no pale pastels." The Great Communicator's words ring even more true today. Policy decisions made in the 117th Congress have set America back. For the appropriate change to take place, we must act with strength and decisiveness. The days of passivity and irrationality are over.
A new majority means a new opportunity; we must not squander it. It's time to get aggressive at our border. Not only must we reimplement policies such as "Remain in Mexico", but a reexamination of the laws we already have on the books is necessary. It is then and only then that necessary change will take place.
The same assertive action must be taken with our economy. The past two years have seen reckless spending, the demonization of certain industries, and a political agenda that has been tone-deaf to the needs of the American people. The solutions are not complicated. We must enact budget guardrails, sunset unnecessary federal programs, and bring energy exploration back to the United States. The resources are there. Let's open our eyes and see them.
Moving forward, the Republican Party must be a bulwark for American security and prosperity. Serving you in Washington is the honor of a lifetime. I look forward to getting the greatest country the world has ever known back on track. It is my promise to you that my team and I will work tirelessly to address your priorities at home and in Washington. That means not resting until groceries are affordable, gas is cheap, and our border is secure.
Let's go to work!
For Texas & Liberty
~ Congressman Pat Fallon, 4th District of Texas 
Congressman Pat Fallon has represented North Texans in the Texas Legislature since 2013 and serves today as the Congressman for Texas' Fourth Congressional District, which encompasses the 18 counties across Northeast Texas, including all or part of the counties of Bowie, Camp, Cass, Collin, Delta, Fannin, Franklin, Grayson, Hopkins, Hunt, Lamar, Marion, Morris, Rains, Red River, Rockwall, Titus, and Upshur. As our representative, Congressman Fallon contributes a monthly message to his constituents in the form of this open letter, sharing updates on his activities in Washington, D.C. 
---
---
Our

print edition

delivers free to ~17,500 homes and businesses throughout Rockwall County, TX. Click image to view.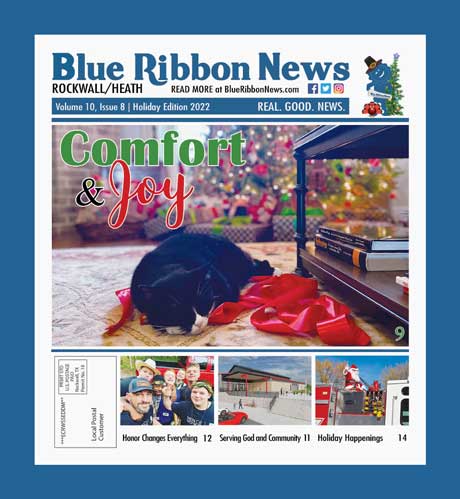 Subscribe to our email newsletter here.
---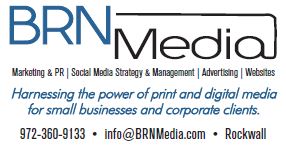 BRN Media is a multi-platform, full-service creative agency offering advertising and marketing services, social media management, and website development throughout Rockwall County and the Dallas area.