ROCKWALL, TX (Jan. 26, 2023) On Monday, January 23rd, Rockwall County Helping Hands hosted their Annual Board Meeting at the Hilton Lakefront. Where the Helping Hands Board of Directors, Staff, and Partners gather together to celebrate the year past and cast vision for the year ahead. Past Chairman of the Board, Brian Llewellyn, facilitated the meeting through approval of board members and officers, updated by-laws, and 2022 award winners. Alongside Brian, President and CEO of Helping Hands, Jon Bailey helped welcome the newest Chairman of the Board, Rob Scheele.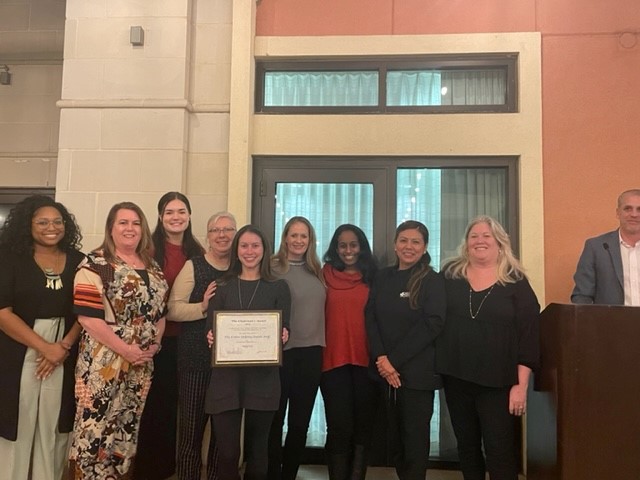 THE CHAIRMAN'S AWARD – The Chairman's Award, presented by Brian Llewellyn, was awarded to the entire Helping Hands Staff for their hard work and dedication to the organization.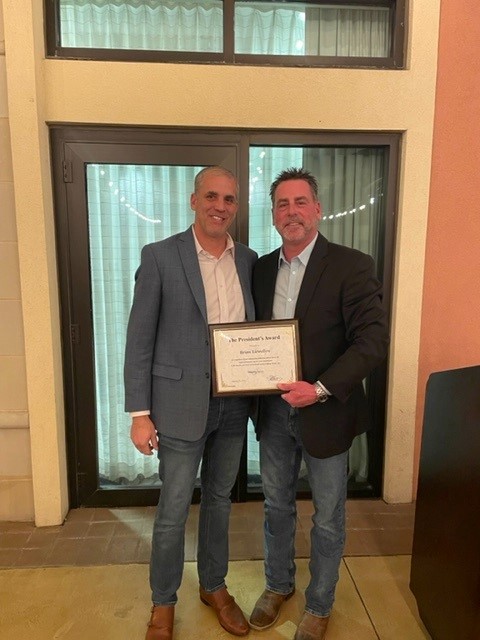 THE PRESIDENT'S AWARD – The President's Award, presented by Jon Bailey, was awarded to Brian Llewellyn for his creation of their spring raffle, Cheers for Charity, and his outpouring of selfless service to the Helping Hands mission.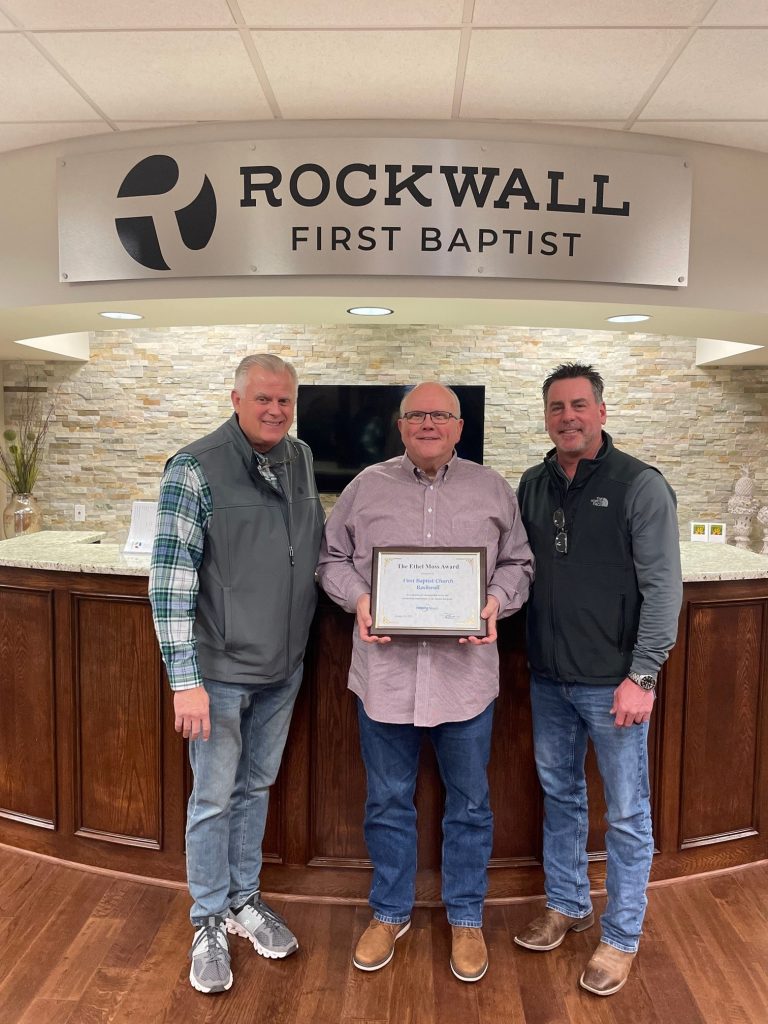 THE ETHEL MOSS AWARD – The Ethel Moss Award, presented by Jon Bailey, was granted to First Baptist Church Rockwall for their decades of monetary support towards Helping Hands.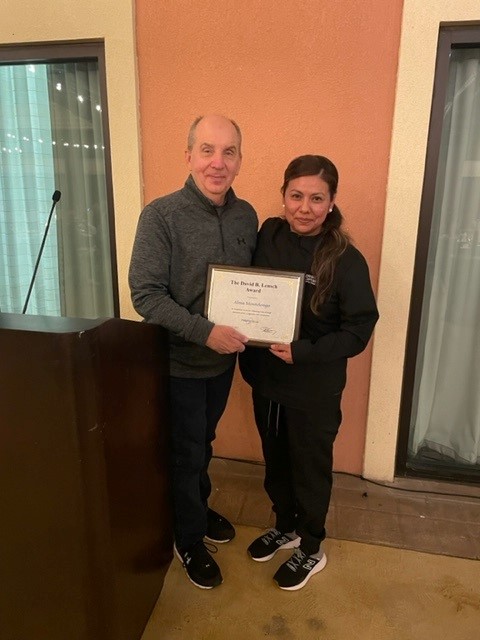 THE DAVID B. LENSCH AWARD – The David B. Lensch Award, presented by David Lensch, was granted to Alma Montelongo for enhancing lives through dedicated service, compassion, and commitment to the Health Center.
Both Brian and Jon spoke about the hardships that Helping Hands had seen and faced in 2022. Due to inflation, 2022 came the highest need for assistance the agency has seen. The Assistance & Referral office served a total of 16,566 clients this year, which is over 4,000 more individuals than seen in 2021. Among these clients served, 228,598 pounds of food was distributed within Rockwall County. This came from the Mobile Food Pantry, the Pantry2Pantry program, and regular clients coming to the food pantry. While the needs of their neighbors in crisis are alarming, the community continued to step up to help meet the need. 2,305 individuals volunteered with Rockwall County Helping Hands in 2022, serving a total of 14,663.85 hours that year.  Additionally, the Health Center saw 7,515 patients with 425 patients qualifying for the sliding scale program. This is an income-based program that provides Rockwall County residents with quality, affordable healthcare.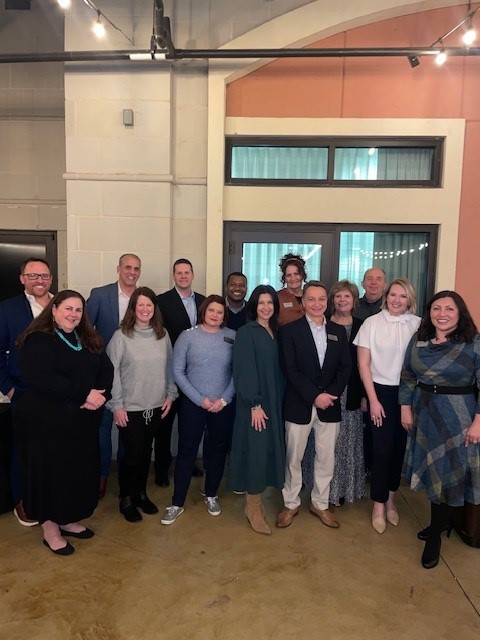 The night ended with outgoing and incoming Chairman's remarks as a way to pass-off this leadership role and start 2023 as a unified team. The staff and Board of Rockwall County Helping Hands are excited for the year ahead and ready to make 2023 the best year in Helping Hands history.
Please visit our website at Rockwallhelpinghands.com or email us at events@rockwallhelpinghands.com to get involved with the agency.
Submitted press release by Rockwall Helping Hands.
---
---
Our

print edition

delivers free to ~17,500 homes and businesses throughout Rockwall County, TX. Click image to view.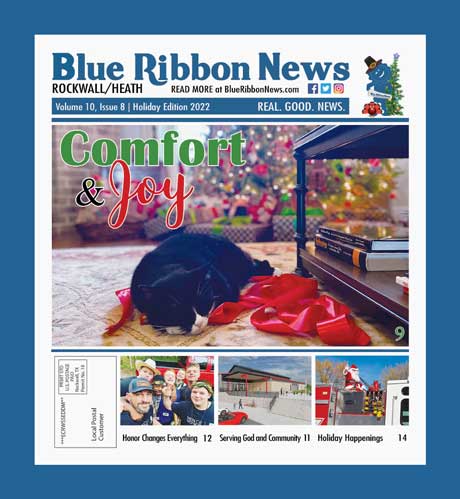 Subscribe to our email newsletter here.
---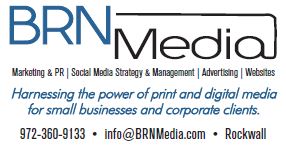 BRN Media is a multi-platform, full-service creative agency offering advertising and marketing services, social media management, and website development throughout Rockwall County and the Dallas area.