ROYSE CITY, TX (Jan. 13, 2023) On Thursday, January 12, 2023, the Royse City ISD School Board unanimously approved a May 2023 Bond Referendum to address current and future enrollment growth. This vote comes one month after the Bond Steering Committee presented its recommended project list to the board. After months of study and collaboration, the Bond Steering Committee designed  an $863 million package for voter consideration on May 6, 2023. All registered voters within Royse City ISD boundaries will find two propositions related to this plan on their ballot. If approved, the $863 million total will be funded through property value growth within the district and with a zero tax rate increase.
PROPOSITION A (98.5% of Total Proposed Package)
High School #2 (Located on FM 552 in Fate)
Middle School #3 (David & Shirley Magness Middle School located near FM 35 just south of I-30)
3 Elementary Schools
1 Early Childhood Center
Renovations & Expansions to Royse City High School via Fine Arts, Royce Swiney Facility & Turf Fields for Student Use
New Epps Education Service Center
Transportation Center
Distribution Center
Security Improvements
Technology Infrastructure & Fixtures
Land for Future District Sites
PROPOSITION B (1.5%of Total Proposed Package)
Home Lockerroom for High School #2 at RCISD Stadium
Additional Restrooms at RCISD Stadium
Additional Parking at RCISD Stadium
Additional Entrance & Exit at RCISD Stadium
Visitor Side Bleacher Expansion at RCISD Stadium
Members of the Bond Steering Committee represented students, parents, staff members, business owners, grandparents and community members from all parts of Royse City ISD. The group met five times in the Fall of 2022 and were provided with information from demographers, financial experts, construction professionals and district leaders in order to identify and prioritize the items needed for this bond program. The district's previously approved Master Facility Plan from 2016 was a guiding document for this process.
"I am personally thankful for the committee members who gave of their own time to participate in this process of developing a school bond. As a fast growing district, ensuring that many voices are heard is important as we make decisions that will last for generations of students," shared Superintendent Kevin Worthy. "Through community support of Bond 2018 and Bond 2021, we have made great strides in serving a rapidly growing student body and staff family. Bond 2023 has the potential to relieve overcrowding and position the district for the future."
The latest demographic report shows Royse City ISD as the 6th fastest growing ISD in North Texas for annual new home closings. With a current enrollment of 8,500, the district is expected to exceed 15,000 by 2030. With 77 square miles of land within district boundaries, numerous active and planned subdivisions will continue to bring new families to local schools. Bond 2023 is designed with these facts in mind.
Opportunities for public presentations and detailed information will be offered by Royse City ISD and Superintendent Kevin Worthy in the coming weeks. Visit www.rcisd.org/bond2023 or email communityrelations@rcisd.org for more information.
Submitted press release by Royse City ISD. 
---
---
Our

print edition

delivers free to ~17,500 homes and businesses throughout Rockwall County, TX. Click image to view.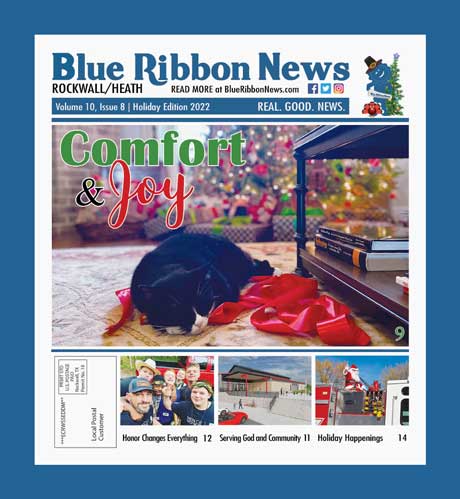 Subscribe to our email newsletter here.
---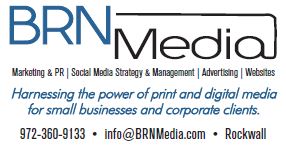 BRN Media is a multi-platform, full-service creative agency offering advertising and marketing services, social media management, and website development throughout Rockwall County and the Dallas area.