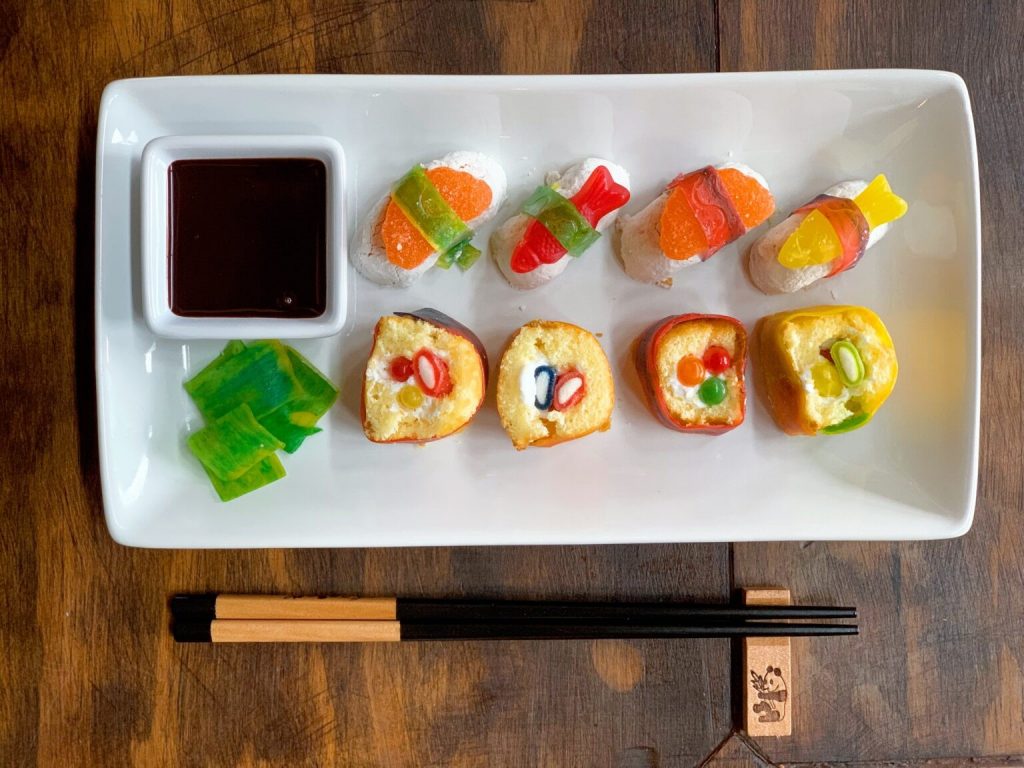 ROCKWALL, TX (Feb. 8, 2023) We have made it past the New Year and are headed straight into Valentine's Day. A day designed for lovers. All the hearts, candy, flowers, balloons and stuffed animals.
You are now probably wondering how Candy Sushi fits into this category. Well, it fits for a few reasons. Let me explain. Lots of people actually go out for sushi on Valentine's Day because it is considered somewhat of a treat for most. Making Candy Sushi is combining a fancy treat, sushi, AND a Valentine favorite, candy, into one activity. It is also the perfect way to spend time with your kids before or after a mushy Valentine's date.
Giving extra love to your little ones is exactly what they want on this sappy day, oh, and, the candy! Lastly, some of the ingredients in Candy Sushi are just downright nostalgic. Twinkies, powdered donuts, Fruit by the Foot… this is my childhood.
Now, honestly, I am sort of kidding about naming all the reasons you should make Candy Sushi but also, not. Valentine's is about love. Love of our special someone. Love of our favorite fancy restaurant. Love of our children. And love of our past. My hope for you on this loving day of 2023, is that you love yourself, love others and accept love from others. Sitting down at a table full of sugary sweets to create confections that look like rice and fish may seem silly, but it also may be just what you need to channel love in those three ways: to yourself, to others, and from others. Happy Valentine's Day, friends.