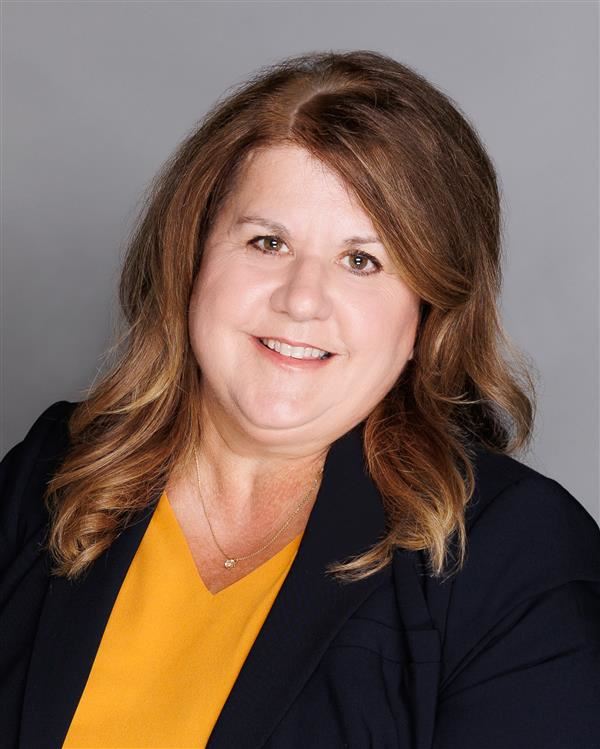 ROCKWALL, TX (Feb. 9, 2023)Long time Rockwall ISD Board Trustee Stephanie Adams announced recently she will not seek re-election for Place 7 in the May 6th election. Mrs. Adams, who was first elected in 2011, made the announcement public in mid-January posting on social media.
Mrs. Adams has served twelve years as a Trustee. During this time, she has served as Board Secretary from 2014-2015 & 2021-2022, Vice-President from 2015-2017 and President from 2017-2019. Mrs. Adams also received a TASB Master Trustee designation in 2017 after completing a one year leadership program including site visits to school districts across the state.
Mrs. Adams currently serves as the Rockwall ISD representative on the Rockwall County Juvenile Board, a position she has held since 2020. She also presently serves on the District Land Committee, a committee designed to identify potential future school sites. She has previously served on the District Facilities and Construction Committee, the District Finance Committee and two school naming committees, Dr. Gene Burton College and Career Academy and Sherry and Paul Hamm Elementary. During her time on the Board, the Rockwall ISD tax rate decreased to its lowest rate in over 30 years. Additionally, the community approved the 2015 and 2017 bond programs and the District opened four new elementary campuses, rebuilt the Dobbs and Reinhardt campuses, opened the Dr. Gene Burton College and Career Academy, expanded and enhanced technology, increased security, improved academic performance, added multipurpose fields at RHS and RHHS and approved the construction of two ninth grade centers and a fourth middle school along with many other approved bond projects. In 2019, the Rockwall ISD School Board was recognized as a TASB Top 5 Honor Board in Texas for governance, fiscal responsibility and academic/extracurricular achievement out of more than 1200 school districts across the state.
"I would personally like to thank the community for  entrusting me these past twelve years to represent you on the Rockwall ISD School Board. It has been an honor and privilege to serve as your Trustee! I'm very grateful to have had this amazing opportunity. My goal has always been to keep students the center of all decisions and provide a positive and unparalleled public education experience that empowers and equips our students with the tools needed as they graduate and make their mark in this world."
Mrs. Adams has a long history of service to the community and Rockwall ISD having served on the Nebbie Williams PTA and helping to establish the Celia Hays Elementary PTA, where she served on the Board as Vice President and President. She has also been a member of the Billie Stevenson PTA, Herman Utley PTA and Rockwall High School PTA and on the Rockwall ISD Strategic Planning Team in 2010. Mrs. Adams is a former Board Member and current Associate Member of Rockwall Women's League. She is a member of National Charity League – Lonestar Chapter where she served on the Board for one year and currently serves as a Sustainer. Over the past 15 years she has invested in kids lives as a former elementary school room mom, former 11-13U volleyball team coach at the Rise, and formerly serving in the preschool ministry for 7 years at the church she attends. She has also been a buyer of youth projects  at the Rockwall County Youth Fair for the past 12 years.
Mrs. Adams  is a graduate of Texas A&M University, where she received a Bachelor degree  in Psychology. She obtained her real estate license in 1995 and has been with Ebby Halliday Realtors since 2008.  She and her husband, Robert, have three children, all graduates of Rockwall ISD schools.
Submitted press release. 
---
---