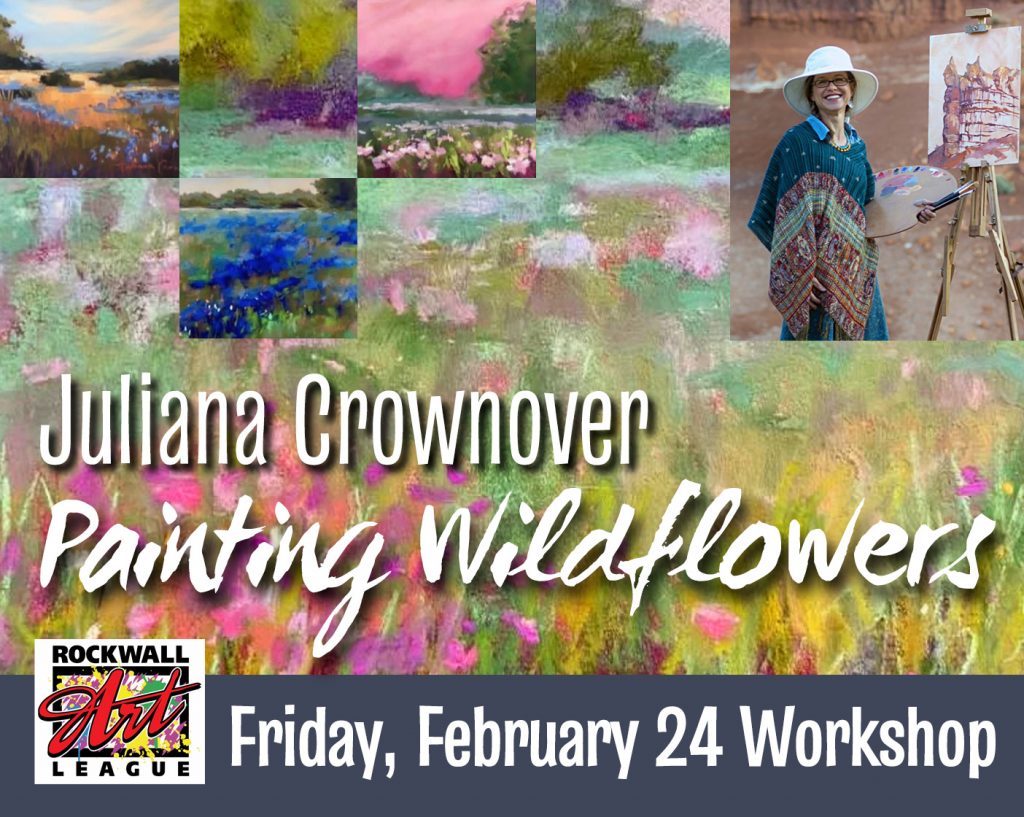 ROCKWALL, TX (Feb. 17, 2023) Come and paint glorious Texas wildflowers. Juliana will share her tips and tricks on creating a composition when there isn't an obvious one, what specific colors she uses, and how to make good art from bad photos. This will be a FULL day, please plan to bring a brown bag lunch.
Juliana has been teaching art for over 10 years. In the summer, she is an artist in residence at Ghost Ranch in New Mexico; she gets to live and teach where Georgia O'Keefe painted. Juliana's art is a combination of practice, visual reminder, and record. Her hope is to be aware of the beauty around her so that she can remember and record it, and through the process of making art, perhaps inspire others to notice the beauty that surrounds them in their daily lives.
Bring your own materials. Please choose pastels or oil. I will demo in both.
Panels or paper: (2)- 4"x 8" and (1) 8"x10".
A table top easel if you use one.
Bring a sketch book or bland index cards for thumbnail sketches, and a sharpie and a pencil
Wildflower Workshop is Friday, February 24, 9:00 AM – 3:30 PM
Harry Myers Park Community Center, 815 E Washington St, Rockwall, TX 75087, USA
Cost: $100/per person. Everyone is welcome to register for this fantastic workshop with Juliana.
You can register online at rockwallartleague.org.
To see more about Juliana, check her website out at https://julianacrownover.com
Submitted press release. 
---
---