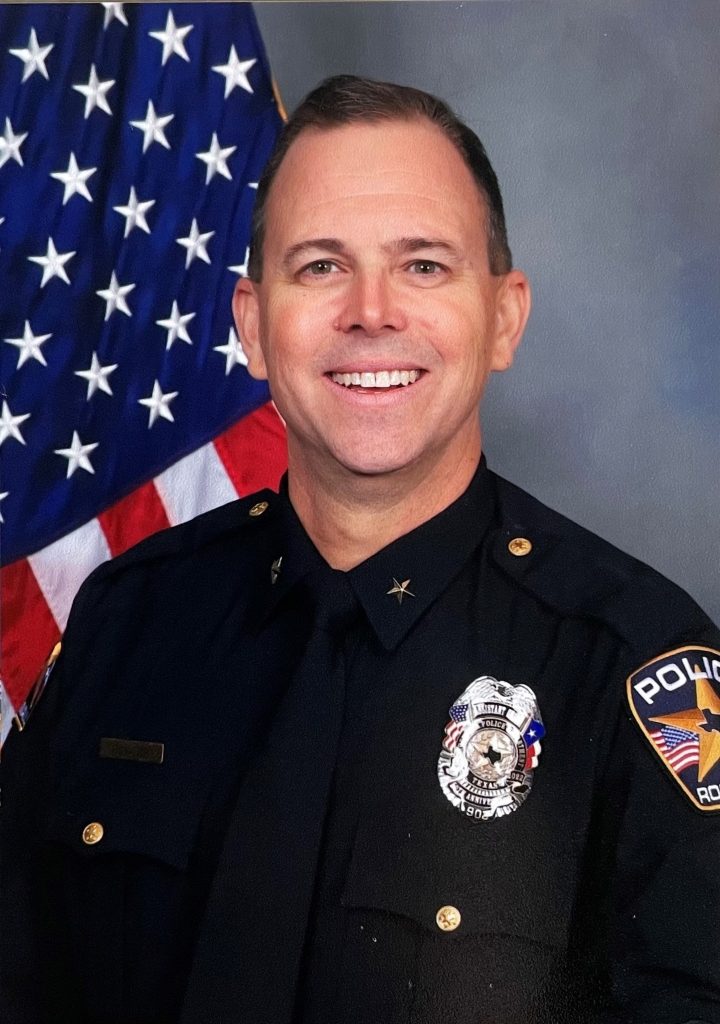 ROCKWALL, TX (Feb. 16, 2023) – Rockwall City Manager Mary Smith has officially named Edward Fowler as the Chief of the Rockwall Police Department. Fowler has been serving as Interim Chief since last August, after former Chief Max Geron retired from the role. The U.S. Marines veteran returned to his hometown after serving in the Gulf War, and has spent 33 years with the Rockwall Police Department, working his way up the ranks.
Chief Fowler began his law enforcement career with the Rockwall PD in 1990, serving in a number of leadership roles over the years, including Assistant Police Chief from 2020-2022 before his promotion to Interim Chief last summer. "Chief Fowler has demonstrated that he can lead the Rockwall Police Department, and that his experience in law enforcement coupled with his tenure with the City makes him the best person to lead the department into the future," said Rockwall City Manager Mary Smith.
Starting as a patrol officer and field training officer, Chief Fowler later became a motorcycle officer and accident reconstructionist. He was promoted to the rank of Sergeant in 2002, supervising the patrol, community services, criminal investigations and SWAT divisions. In 2010, he was promoted to Lieutenant where he served as a division commander in patrol, administrative services, criminal investigation, and the SWAT Team. In 2017 he became Captain, and in 2020 he became Assistant Chief.
"I'm honored and privileged to have the opportunity to lead and care for an exceptional group of men and women who provide the highest levels of customer service to a fantastic community and the citizens that we serve," said Chief Fowler. "I would also like to thank City Manager Mary Smith for her leadership and guidance, which have been invaluable over the past 6 months."
Chief Fowler earned a bachelor's of business administration in operations management from East Texas State University, and an MBA in management from Texas A&M Commerce. He holds a Master Peace Officer's certification and is a graduate of the Federal Bureau of Investigation's National Academy as well as the Police Executive Research Forum. A former Marine, Chief Fowler is a veteran of Desert Shield and Desert Storm. He deployed with the 2nd Marine Expeditionary Force and participated in the invasion of Kuwait. He and his wife, Julie, married 19 years, are parents to Jillian, Kaitlyn, and Christopher. Chief Fowler has been an Assistant Scoutmaster with Boy Scout Troop 989 (Rockwall) for many years.
Submitted press release, City of Rockwall. 
---
---