ROCKWALL, TX (March 15, 2023) – Rockwall's JER Chilton YMCA had a successful Y Day of Giving on Tuesday March 7 with close to $10,000 raised between 39 donors on just this one day! With 70% of the goal achieved, the Rockwall YMCA is nearing their target but still needs your help for the continuation of their mission and many program offerings!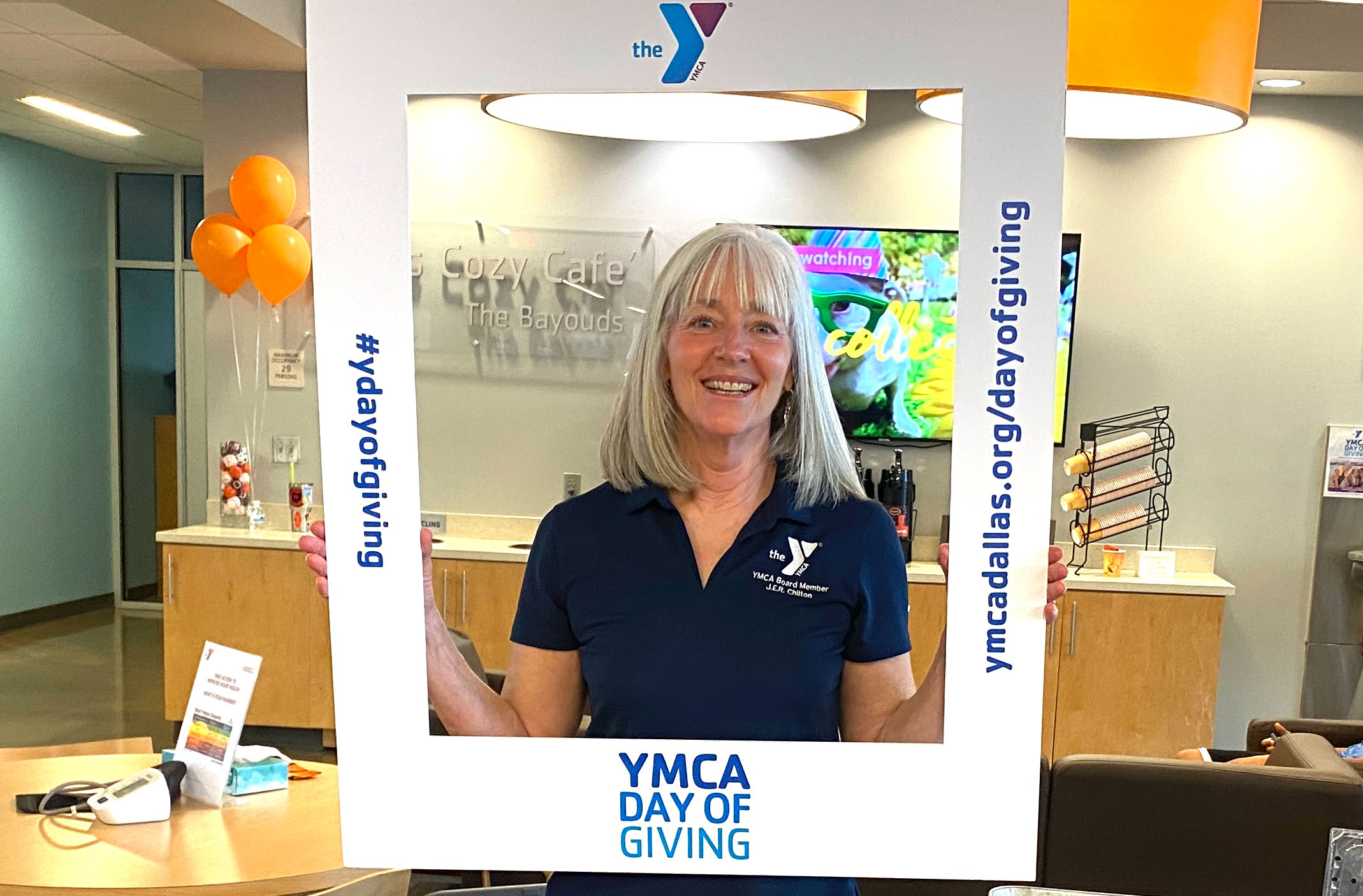 Why the Y? The JER Chilton YMCA, a 501(c)(3) not-for-profit social services organization dedicated to Youth Development, Healthy Living, and Social Responsibility, has served the greater Rockwall area for over 30 years. Working to make our communities the best in which to live, they have remained committed to supporting the greater Rockwall area, offering a range of much needed services and resources.
The 2023 annual campaign "Bold Vision for a Brighter Future" is one of the most important ways Rockwall YMCA can live out their mission "To put Christian values into practice through programs that build a healthy spirit, mind and body for all." Harold Young, Executive Director, summarizes the campaign theme saying, "We have to think boldly in terms of providing a future for those in need." Further adding, "Giving opportunities to improve the health of all individuals will help provide a brighter future for them and our community."
What your gifts do. Being a non-profit organization, all gifts to the annual campaign are tax deductible. While memberships cover operational costs, and are not tax deductible themselves, many key programs, new services and scholarships are funded through campaign gifts solely. Because all YMCA programing is designed to support this mission, the organization feels strongly that all community members should have access to all that is offered, regardless of income. Therefore, financial assistance is available for almost every YMCA program.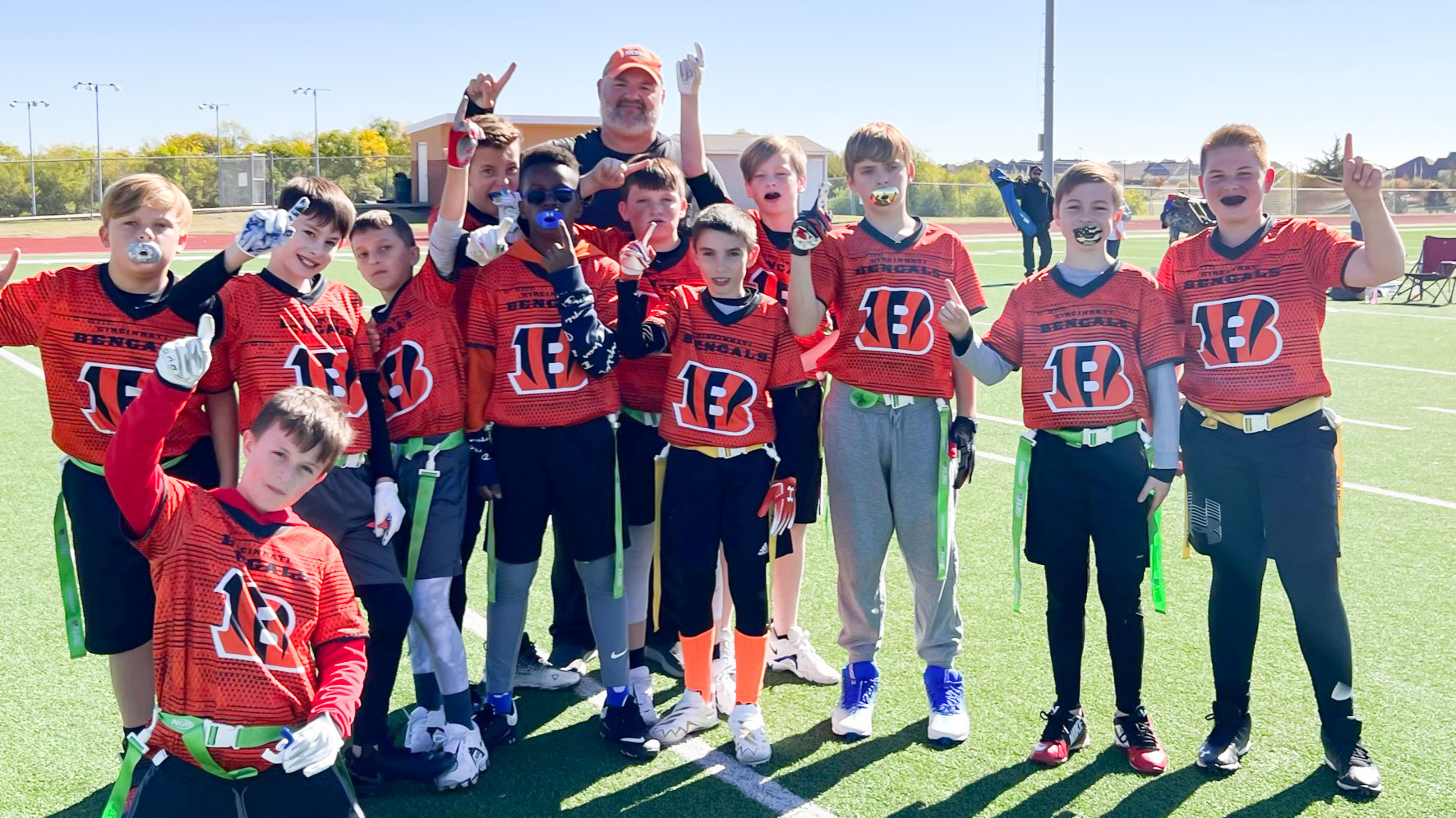 "These are common situations" says Stacie Renfro, Associate Executive Director/Membership Director. "Just last week we provided a membership to a local grandmother caring for her grandchildren. These children needed additional support which our programs could provide. The scholarships provided through annual gifts are life changing!"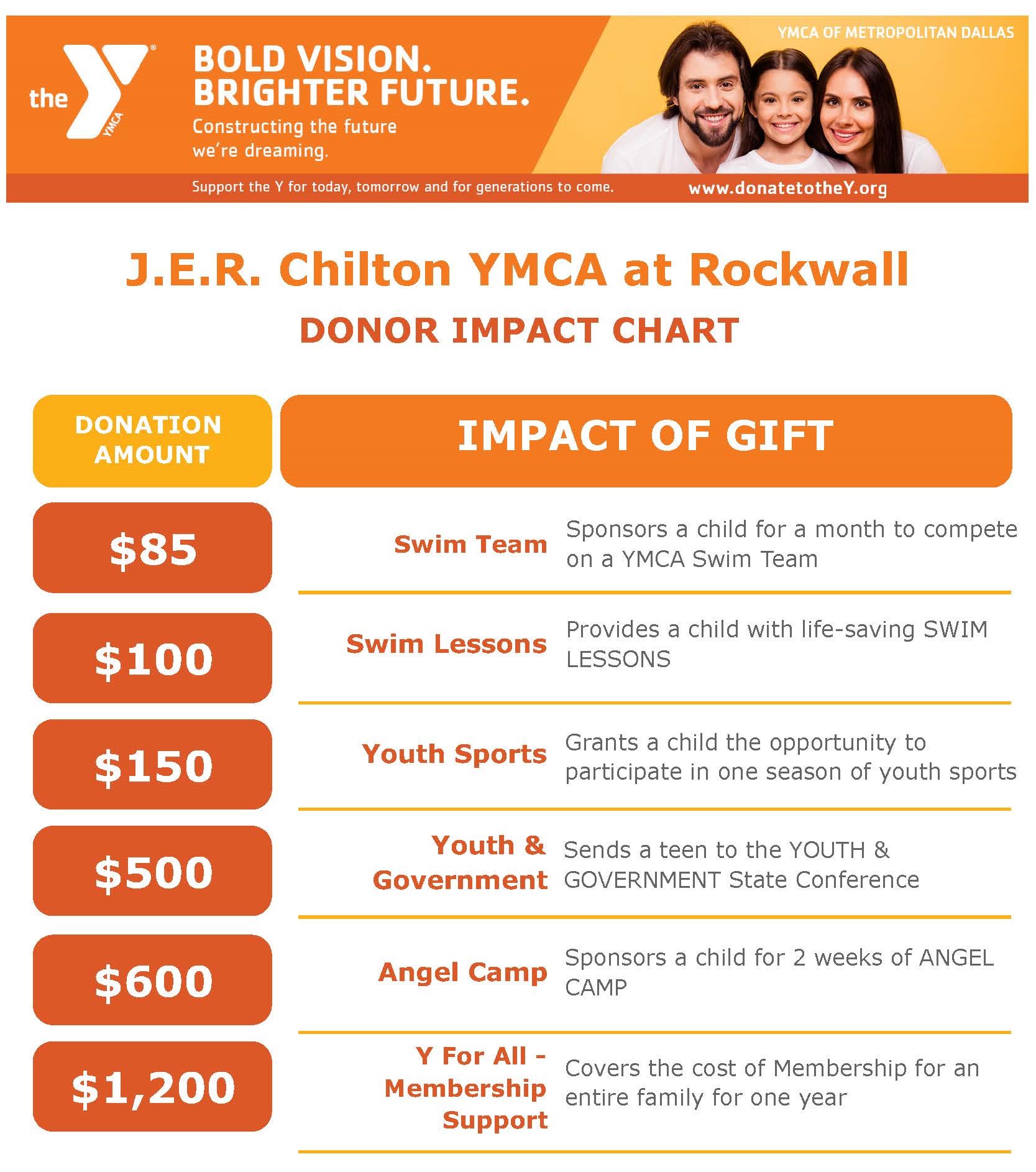 What the Y offers. Additionally, the YMCA continues to explore opportunities for needed services. With the growing demand and lack of resources for mental health care, our local Y is boldly researching ways to help. Campaign contributions will go a long way towards bringing more of these critical resources.
Much can be said about the growth this area has sustained and the YMCA is doing its part to keep up with that growth. Everyone is likely aware that the YMCA offers a robust youth sports program, group exercise classes, personal training and an updated, well-equipped gym. But there is so much more to the Y!
Did you know?
Did you know our Y also provides Parents Night Out, community health events such as blood drives, CPR instruction and Lunch and Learns?
Did you know the YMCA Tech Hub is a frequent activity in Rockwall – providing video game options in a fun, engaging and collaborative environment?
Did you know summer day camps are offered for ages 5 to 12? These camps are all about discovery – providing educational opportunities, field trips, social interaction and more.
Did you know Angel Camp, is a free day camp offering specially designed programs for young people with special needs? We never charge a fee for this exciting and supportive program.
Did you know our local Y provides expanded youth sports directly to the Fate and Royse City communities? Offering sports programs at hometown parks brings needed services to even more county residents.
How to donate. With a campaign goal of $218,000 patrons and community members can rest assured that the Y intends to continue to provide for and support local needs. That's right, 100% of the Rockwall campaign gifts stay right here to support the greater Rockwall area!
Donations towards the campaign are greatly appreciated and accepted through the end of March. To donate, please visit our donation site and select the JER Chilton branch DONATE HERE
---
---