Rockwall, TX (April 27, 2023) – Volunteers are the lifeblood of the Rockwall County Helping Hands organization, and during Volunteer Appreciation Month in April, the nonprofit celebrated the caring, gifted people who selflessly give their time and energy to provide help and hope to neighbors in need.
Did you know that in 2022 volunteers contributed over 14,663.85 hours to Helping Hands?
A&R hours: 2,014.50
Food Pantry hours: 4,575.40
Health Center hours: 324
TS/Boutique hours: 6,947.65
Events hours: 132.50
Administrative hours: 669.80
Festival of Trees (November 9th – 13th): 77 hours
Thanksgiving Drive (November 19th, 21st – 22nd): 130 hours
Christmas Toy Drive (December 6th – 10th): 658.5 hours
During their Annual Starfish Awards and Luncheon held April 25 at The Parrish House, Helping Hands recognized these outstanding volunteers whose service, dedication, and hard work have positively impacted the agency and our community. The event was sponsored by Texas Health Hospital Rockwall.
With the help of these generous volunteers, Helping Hands strives to ensure that no one in Rockwall County goes to bed hungry, without a roof overhead, or is deprived of needed medical care.
This year, awards were presented to:
Dr. Gabriela Zandomini (Texas Health's Circle of Care Award and Health Center Starfish Award) 
Brian Llewellyn (Philanthropy Starfish Award) 
Claire Myers (Assistance & Referral/Food Pantry Starfish Awards) 
Beth Eidson (Assistance & Referral/Food Pantry Starfish Awards) 
Ceci Chancellor (Thrift Store Starfish Award) 
Pauline Barbian (Boutique Starfish Award)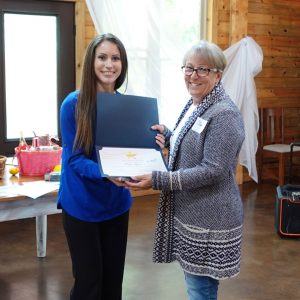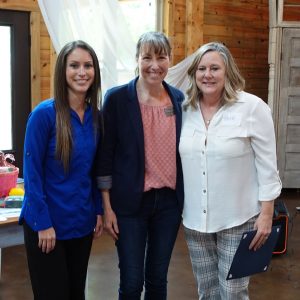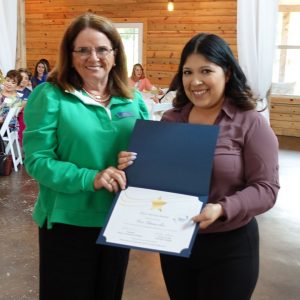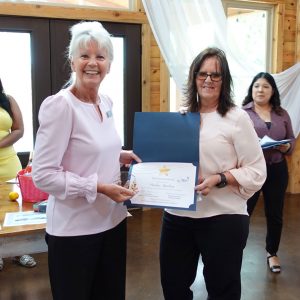 If you would like to lend a hand and volunteer, Helping Hands has Thrift Store, Food Pantry and Assistance & Referral volunteers shifts available. Apply online at rockwallhelpinghands.com/volunteer.
Save the date for North Texas Giving Day on September 21st , and Festival of Trees Luncheon & Fashion Show and Gala on November 10th and 11th.
Submitted Press Release