Rockwall, TX (April 25, 2023) – The greater YMCA of Metropolitan Dallas honored local recipients at an awards ceremony on Thursday, April 20. Among the recipients of area branches were two individuals who are well known and respected at the JER Chilton YMCA at Rockwall – Chief Kenneth Cullins of the Rockwall Fire Department and Carson Tittle, a senior at Wylie East High School.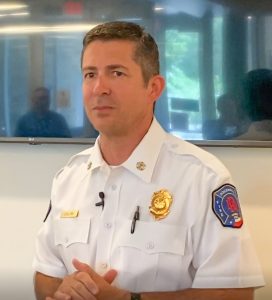 For his many contributions and dedication, Chief Kenneth Cullins has been named the Sam Winstead Volunteer of the Year for JER Chilton YMCA! Chief Cullins wears many hats in addition to the important role he plays in the safety and security of the Rockwall community. While his profession is extremely demanding, he always has time to serve the JER Chilton YMCA family. Whether as a member of the Board of Management, participating in the Food for Kids program or serving in a myriad of other capacities, Chief Cullins brings knowledge, leadership, and adept skills at encouraging and inspiring others. In the four years he has volunteered at the Rockwall YMCA, he has been instrumental in making the YMCA stronger, more connected, and more resilient as the organization seeks to take on additional programs and needs in our community.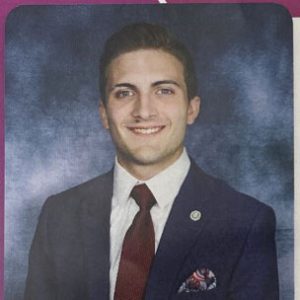 Wylie ISD senior Carson Tittle was announced as the 2023 recipient of the Youth Character Award! This award recognizes a young person who exemplifies values of honesty, respect, responsibility and caring in action and service. These characteristics and Carson's leadership skills serve him well as role model for his peers and as a representative on the YMCA Youth and Government program and annual conference in Austin. Additionally, Carson's passion for service is evident in his eager participation in the YMCA annual campaign and other projects leading young people to community action.
Congratulations to both service-oriented individuals, who have had a significant impact on the success of the JER Chilton YMCA programs and the larger community.
BRN Staff Report