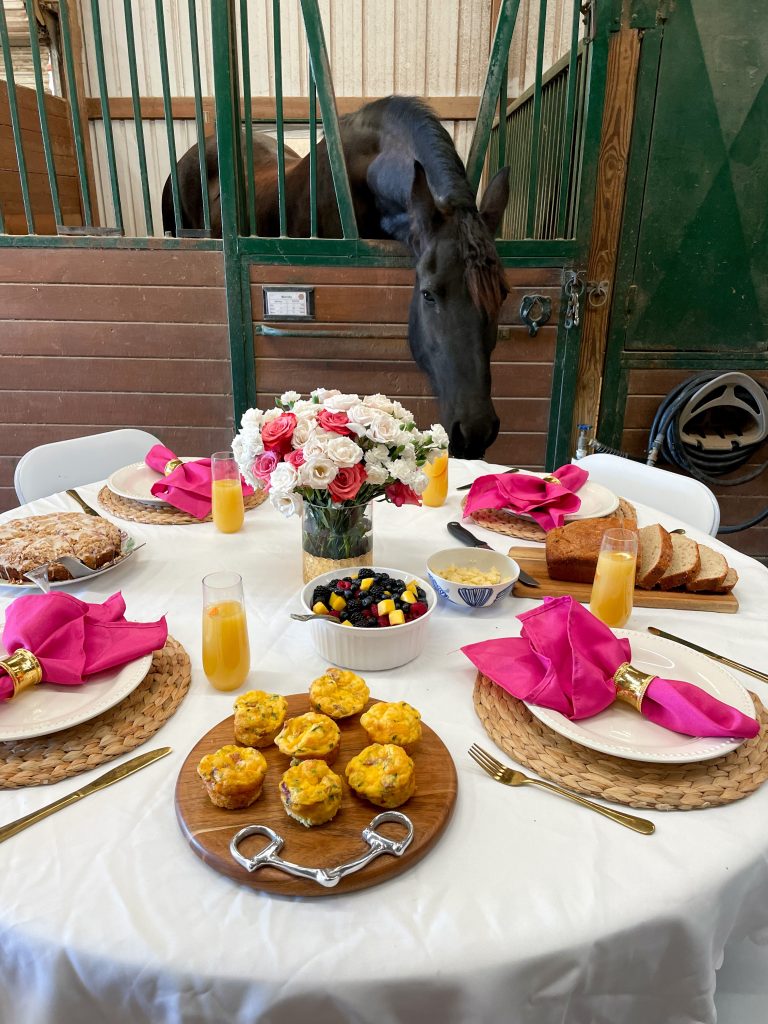 ROCKWALL, TX (April 4, 2023) I decided to have some horsey fun by hosting Brunch at the Barn with my horse Wendy at beautiful Laurel Ridge Stables in Rowlett. I set up a table in front of Wendy's stall adorned with a white tablecloth, pink and white flowers, and glamorous gold touches. Since I was hosting away from my home, I needed a make-ahead brunch menu that would transport well. I served super easy bacon and cheese egg cups that have a magical souffle-like texture, maple blueberry sausage, my famous banana bread from The Rose Table cookbook with bourbon honey butter, an orange-vanilla coffee cake, and mango berry fruit salad.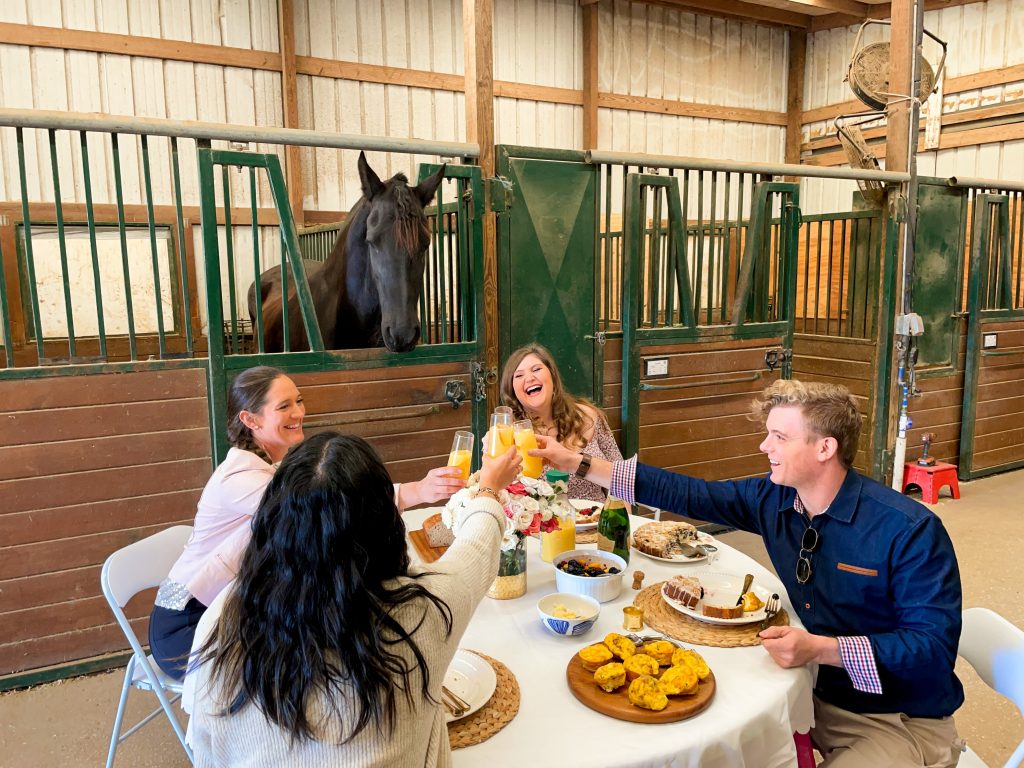 After brunch, I took my friends for a little carriage ride courtesy of Dolly the Haflinger. It was the ultimate Sunday Funday at The Rose Table! As always, read all about the party on therosetable.com and watch the full episode on The Rose Table's Facebook page or YouTube Channel. Here's how to make my amazing bacon and cheese egg cups – the perfect quick weekday breakfast. They're delicious cold, room temperature, or warm from the oven.
Bacon and Cheese Egg Cups
Makes 12
5-6 slices thick-cut bacon
12 farm fresh eggs
8 oz cheddar cheese, grated
1 Tbsp chives, chopped
Sea salt, black pepper
Preheat oven to 350 degrees. Spray a muffin tin with nonstick spray.
Cut bacon into lardons and fry in a nonstick skillet over medium heat until crispy. Remove with a slotted spoon and let drain on a paper towel.
Beat eggs in a large bowl. Season eggs with sea salt and black pepper. Stir in crispy bacon, grated cheddar, and chopped chives.
Ladle into 12 muffin cups. Bake for 15-20 minutes or until a toothpick inserted in the center comes out clean.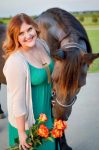 By Katie-Rose Watson, who often covers Rockwall on therosetable.com, from the Farmers Market to Founder's Day Festival. The Rose Table has over 200,000 fans on Facebook (fb.com/therosetable), millions of video views, and can be found on Instagram @therosetableblog, TikTok, Twitter, and Pinterest @therosetable.com.
---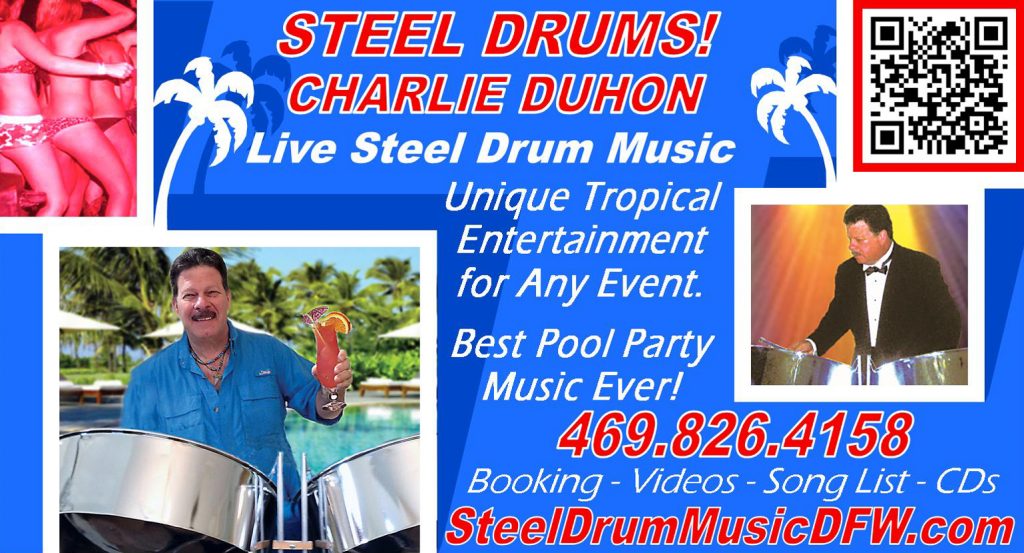 ---