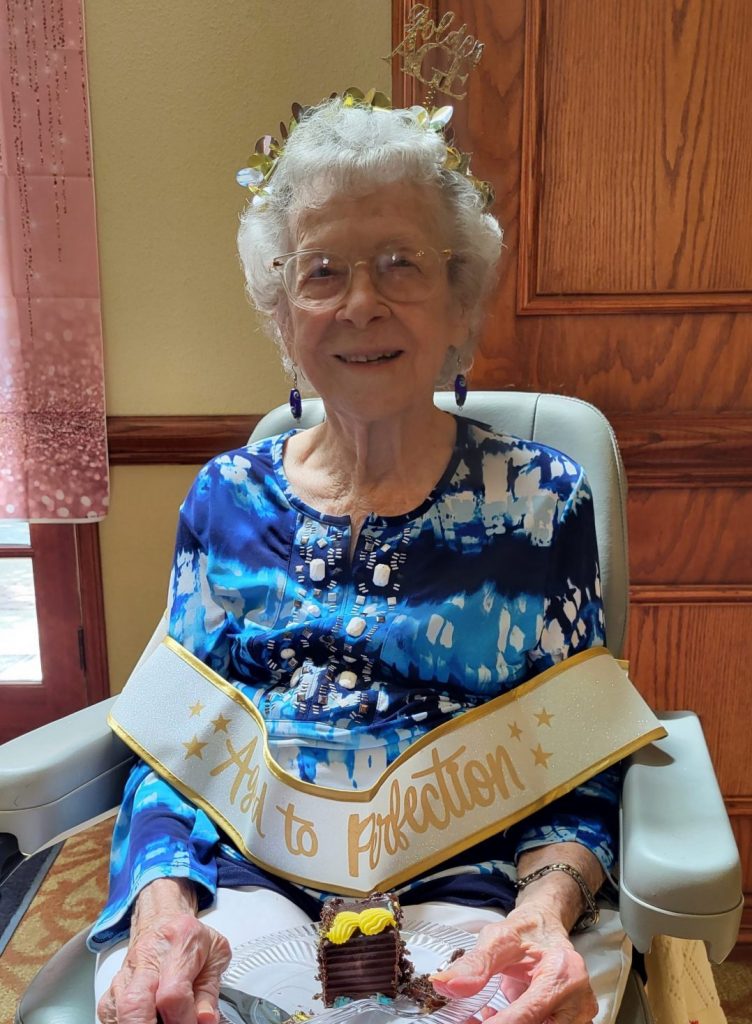 Rockwall. TX (May 5, 2023) – Maxine had a day! Not just any day but a very, very special day – her 103rd birthday!
On Friday, May 5th, a large gathering of extended family and friends rolled out the red carpet to celebrate Maxine – matriarch, mother, grandmother, great-great grandmother, sister, aunt, and friend to many. As the oldest resident of Brookdale Summer Ridge in Rockwall, Maxine is something of a rock star, especially to her family.
Born in Canton on May 5, 1920, Maxine is the 2nd of 8 siblings, of whom 7 are still alive. Living many of her early years in Arkansas, Maxine's family returned to Texas in 1938. She married her husband, Morris, in 1942 and together they raised 3 boys, David, Thomas and Larry.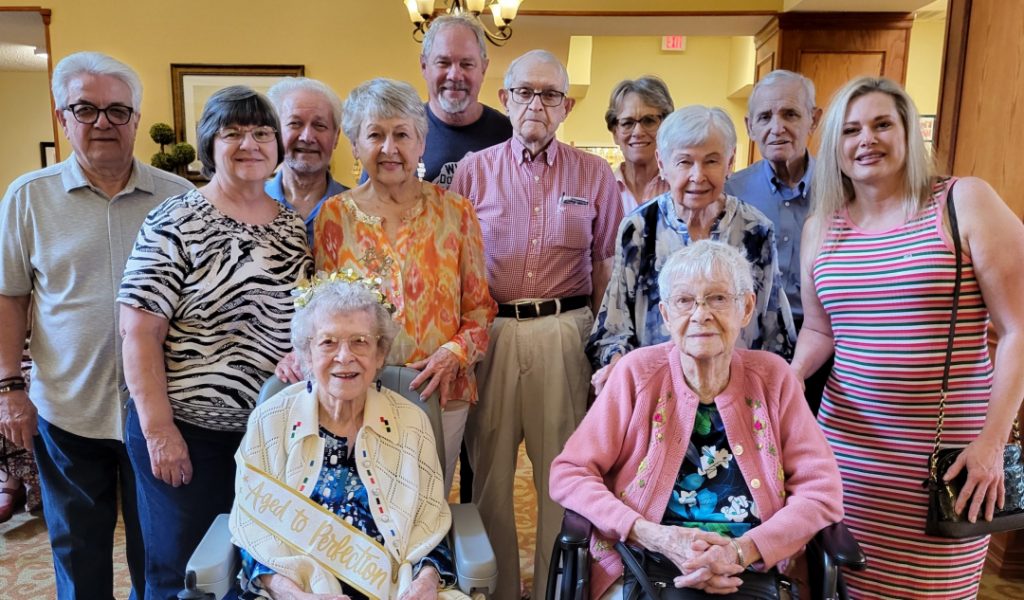 Always active, Maxine worked at an insurance company for many years. However, even after retirement she did not slow down, continuing to work for Dallas ISD in the kitchen staff. Some of her grandchildren who attended the same high school where she worked report "Mamaw" slipping them extra French fries at lunch!
When asked what we can do to live a long life, Maxine shared her secret, "Serve the Lord, praise Him, eat right and help others."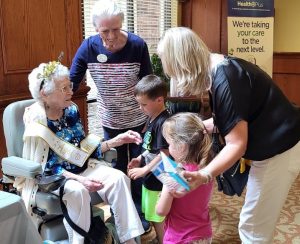 Her family now includes 8 grandchildren, 18 great grandchildren and 13 great-great grandchildren with another on the way! Maxine's love of family and tradition was passed down to these generations and the large family remains very close, gathering together as often as possible. For this special birthday celebration, family came from all over the DFW area and even as far away as North Carolina!
Still very active, Maxine attends church regularly and, as a Texas Rangers fan, rarely misses an opportunity to watch a game.
Maxine's joy and happiness serve as inspiration to those around her because although her life wasn't always easy, she has persevered, remained faithful and knows an abundance of love.
Happy Birthday Maxine, and here's to many more!
BRN Staff Report