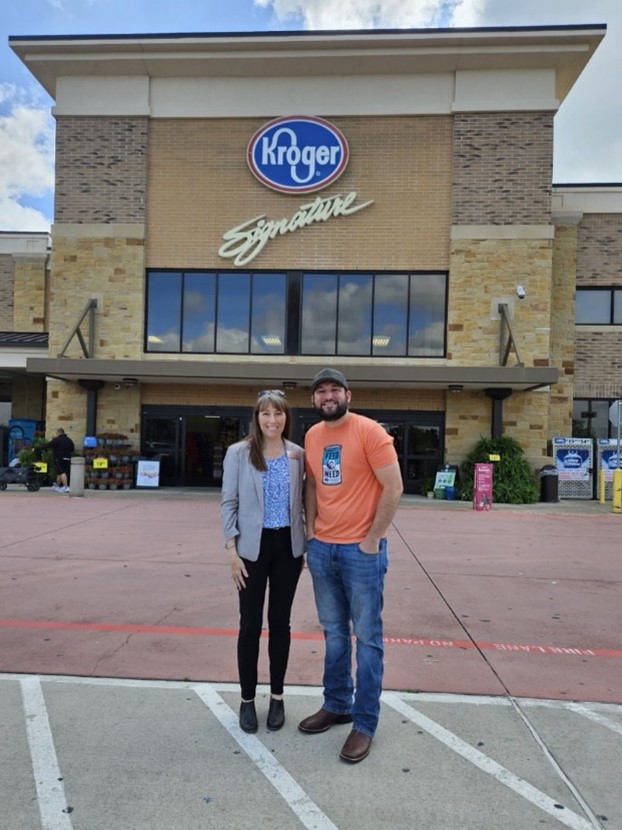 ROCKWALL, TX (May 16, 2023) To continue the fight against hunger, Rockwall County Helping Hands is pleased to announce its partnership with the North Texas Food Bank (NTFB) as part of the NTFB's Retail Program. As a retail partner agency of NTFB, Rockwall County Helping Hands will now have the opportunity to participate in a store donation program, which is made possible by being an associate member of Feeding America, the nation's largest network of Food Banks.
By participating in this program, Rockwall County Helping Hands will receive donations of perishable products from participating retail stores. These donations will be distributed to those in need throughout Rockwall County, ensuring that as much nourishing food as possible is made available to those who require it in our community.
Hunger exists in all zip codes including Rockwall County. Every day people are forced to make difficult choices between buying food and other necessities, such as medication or covering their utilities. Research from Feeding America indicates that the food insecurity rate is 12.9 percent in North Texas and 8.3 percent in Rockwall County. This means there are over 9,660 food-insecure people in Rockwall County translating into 1 in 12 people. US News and World Reports states "at schools in Rockwall Independent School District, 17.6% of students are economically disadvantaged and eligible to participate in the federal free and reduced-price meal program."
The NTFB's Retail Program has been designed with the highest standards in safe food handling, meaning that all products donated to Helping Hands are high-quality, nutritious food that they can depend on.
"We are thrilled to be partnering with the North Texas Food Bank as part of their Retail Program in our efforts to reduce hunger here in Rockwall County," said Tarren Oswald, Assistance & Referral Director of Rockwall County Helping Hands. "This partnership will allow us to continue to provide much-needed support to our community members, and we are grateful to the NTFB for making this possible."
The NTFB's Retail Program is an excellent opportunity for businesses to give back to their local communities by donating products that would otherwise go to waste. These donations are distributed effectively, making a real difference in the lives of those who need it most here in Rockwall County.
Rockwall County Helping Hands encourages anyone who wishes to support its efforts to visit its website for more information on how to donate or volunteer at Rockwallhelpinghands.com.
Helping Hands is committed to ensuring that no one in Rockwall County goes to bed hungry, without a roof overhead, or is deprived of needed medical care – for every person in the community.
Please consider making a financial gift. Your one-time or monthly gift of $25, $50, $100, $500, $1,000 or $5,000 can make all the difference… to our Food Pantry, to our Emergency Assistance program, to our Health Center – and to struggling families.
Quality Assistance, Compassionate Care.
Rockwall County Helping Hands is the main social service provider for Rockwall County residents. For 47 years the agency has been making a difference in the lives of Rockwall County residents providing a helping hand to those in need.
Submitted press release.