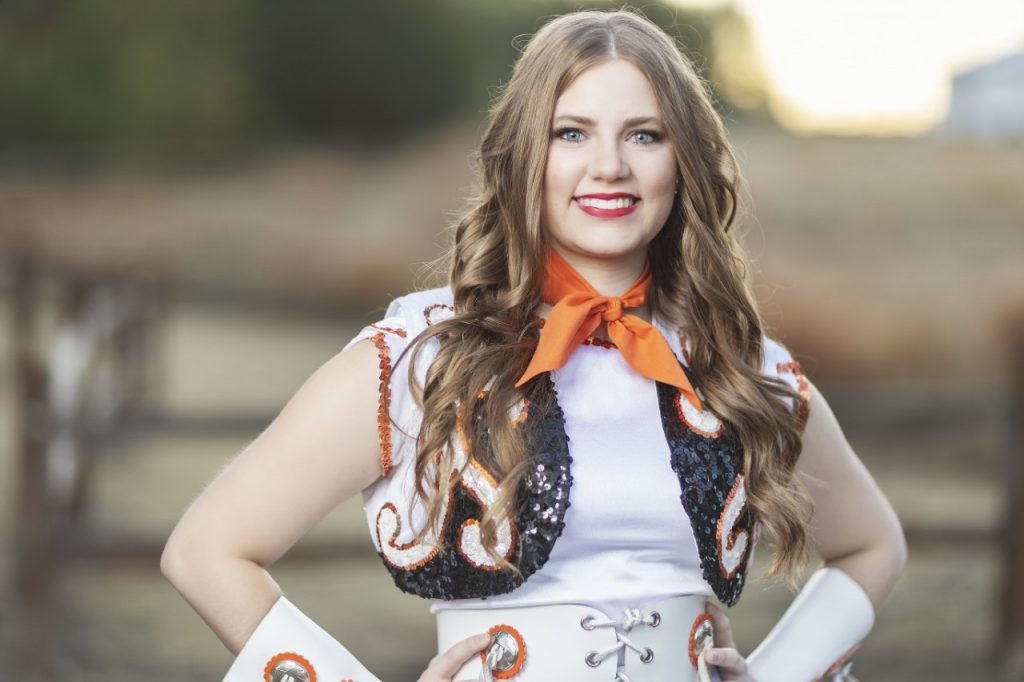 Rockwall, TX (May 18, 2023) – Meet Emorie Brouillette!  Emorie is a three-year team member and has also served as a Rockwall Dance Instructor for the past two years.  She is the daughter of Paul and Nicole Brouillette.
Emorie is a member of the tap team, hip-hop team, and kick company and is the Runner-up for Miss Jump Splits.  She was awarded "Stingerette of the Week" (2020, 2021, and 2022), "Spirit Girl of the Week" in 2022, "Miss Stand Out Strut" in 2021, and "Rookie Rette of the Week" in 2020.  Team awards include ADTS National Champion JVI/RDI in 2022 and 2023 and ADTS National Champion Team Jazz, Lyrical, Open, and Production in 2023.
Emorie was also voted as "Most Creative" by the team in 2021 and 2022.  She was the "Stingerette Slayer" her junior year and was in charge of the Rette Memes page her senior year.  Other fun awards include "Most Likely to Have Red Lipstick", "Worst Driver", and the "Twin Award."
Emorie had the opportunity to perform with her team on the Walt Disney World Trip in 2022 and also danced with her team in San Antonio in 2023.
Before Stingerettes, Emorie was a member of the Jacket Babes JV team where she was voted as "Jacket Babe of the Week" in 2019.
At Rockwall High School, Emorie is ranked in the top 2% of her graduating class and has received the "Cool to be Smart" Academic Excellence Award.  She is also a member of the National Honor Society and Mu Alpha Theta.  Emorie danced at Studio M Dance Studio for 14 years and was a member of the Dance FX Senior Company this past year.
Emorie will attend the University of Texas at Austin to pursue a degree in Advertising from the Moody College of Communication.
Submitted by Julie Crosby