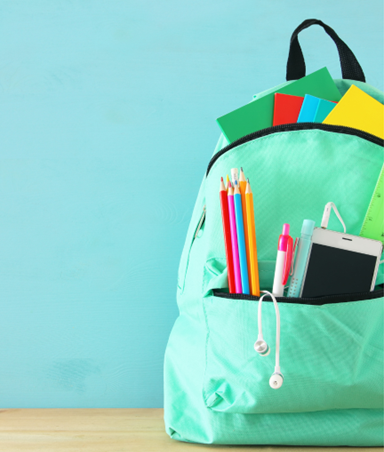 Rockwall, TX (July 17, 2023) – The back-to-school season can bring excitement for young people, but for youth in foster care, starting a new school year can feel scary and uncertain.
Children enter foster care not because of any fault of their own, but because their families are in crisis. Once they're in foster care, they tend to face uncertainty and instability—moving from placement to placement, caseworker to caseworker and community to community. Too often, switching placements also means switching schools.
Having to change schools causes youth in foster care to lose not only academic progress, but also connections with friends and mentors. Couple this with the fact these youth are grappling with different types of trauma that can influence their learning and behavior, it makes it hard for them to keep up with their peers. "Students in foster care deserve every opportunity to thrive just like their classmates," said Lauren Rowe, Executive Director of Lone Star CASA.
According to data from the 2012-13 school year, the percentage of students in foster care who attended 2+ schools in one school year (47%) was 6.5 times that of students not in foster care (7%).
CASA volunteers, or Court Appointed Special Advocates, are everyday people from all walks of life who are recruited and specially trained to advocate for children in foster care and provide a consistent, reliable adult presence for them during a difficult time in their life. They are appointed by a judge to one child or sibling group to advocate for their best interest in court, in school and in other settings.
Specifically, CASA volunteers can advocate for children's education by helping teachers, coaches, counselors and school administrators understand the child's foster care status and the unique challenges they face as a result. They can also advocate for placement and school stability for the children they serve, because it is best for them to stay in their school of origin whenever possible. In cases where a school change is inevitable, CASA volunteers can help ensure a seamless transfer between schools and lessen the negative impact of the school move on the child.
To assist with our students back to school journey, First United Methodist Church of Heath is hosting a school supply collection drive. If you would like to join them by donating new school supplies to help students in foster care in Rockwall and Kaufman County, you may do so at lonestarcasa.org/donate/ways-to-give/ where you can find our Amazon Back to School Wishlist.
Submitted press release