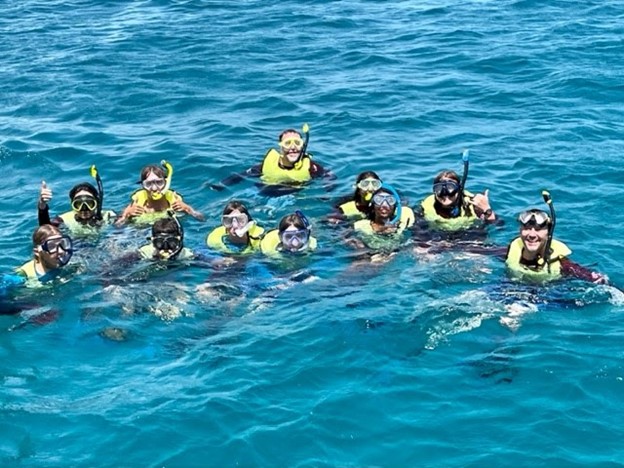 Rockwall, TX (August 21, 2023) – The BSA offers more than just camping out and s'mores. During July 6 to July 12, 2023, Sea Scout Ship 1000, the Pathfinder and Ship 46, the Constantin went on a BSA Sea Base High Adventure to St. Thomas USVI.  Adult leaders Cathy Knoff, Scott Beadle, and Jason Buffington chaperoned nine Sea Scouts aboard a 50 foot sailboat, the Antillean. We explored several different islands and learned about marine life and island habitat. We worked together and sailed the ship on the waters of the Caribbean Sea and the international water of the Atlantic Ocean. We had a crazy amount of fun!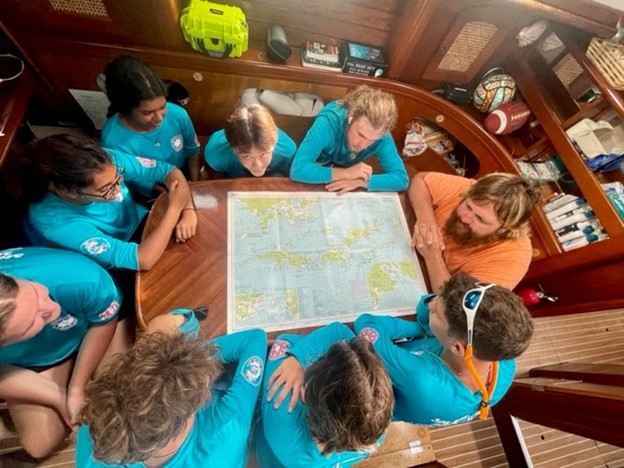 Captain Matthias was the captain of the Antillean of the USVI during our 6 days/5 nights sailing. He taught us how to chart maps and we sailed to multiple islands, stopping at beautiful snorkeling sites including Shipwreck Cove and Turtle Cove.
Every day was an adventurous day at sea! We sailed to one site, snorkeled for hours, sailed to another site and snorkeled some more.  We saw marine life up close and personal, including sting rays, sea turtles, sharks, octopus, and all kinds of exotic fish.
Aboard the ship, we all worked together and whipped up delicious meals, served catch of the day for dinner, took turns on anchor night watch, and slept under the moonlight on the open sea.
On the third day, we moored by a beach restaurant and had dinner on the beach. On one special day, Captain Matthias took us to his home where he introduced us to his wife and kids and his farm, where he raises chickens and goats and a variety of vegetables. We gained fresh eggs for breakfast, of course!
We had a ton of fun at sea! Together as a team, we earned 4 awards during our Sea Base adventure trek – Captains Club, Duty To God, Snorkel Award, the 50 Mileer Award and passed Sea Scout Advancement requirements.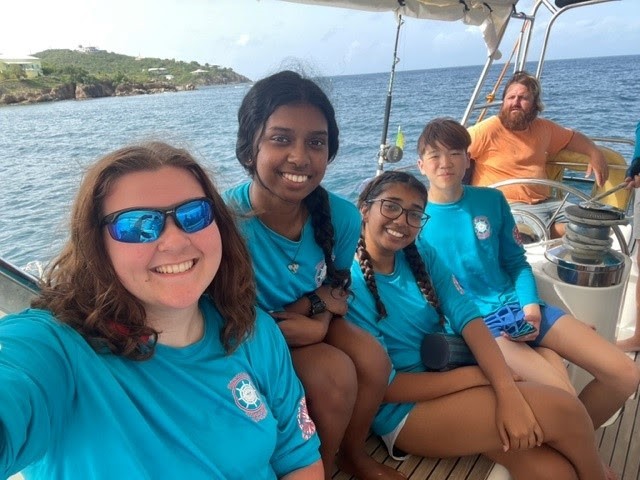 Sea Base was a wonderful experience of a life time!  Thanks to the Adult Leaders who made this trip possible and the BSA for providing the Sea Base.  I would love to relive the moment anytime!
Sea Scouts is a BSA program for older youth, 14-20.  SSS 1000 is based at Rush Creek Yacht Club.  We meet on the 2nd & 4th Saturdays, for sailing, canoeing, kayaking and learning maritime skills and traditions.    For more information visit our website www.ship1000.org
Submitted by Robert Phillips; guest column courtesy of William Carter, Boatswain SSS 1000, Pathfinder