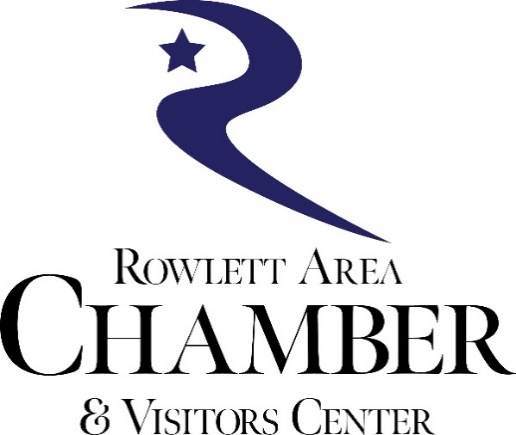 Rowlett, Texas (August 29, 2023) – The Rowlett Area Chamber & Visitors Center, in partnership with the City of Rowlett Economic Development Department, is excited to announce the inaugural Rowlett Economic Development Summit. This premier event is scheduled to take place on September 27, 2023, from 8:00 AM to 12:00 PM at the Rowlett Community Center.
As the first-ever Rowlett Economic Development Summit, this occasion brings together influential figures, business leaders, and economic experts to discuss the dynamic landscape of commercial development in both Rowlett and the broader Dallas-Fort Worth (DFW) region. This summit will serve as a platform for information, idea exchange, and fostering collaboration for a thriving economic future.
Highlights of the Inaugural Summit:
Panel Discussion on Outlook on Commercial Development: The summit's focal point will be an engaging panel discussion centered around the "Outlook on Commercial Development in Rowlett and the DFW Region." Esteemed panelists include:
Michele Wheeler, President and CEO of Jackson Shaw
Ana Hernandez, Senior Vice President and Senior Commercial Loan Officer at Plains Capital Bank.
Jason Claunch, President of Catalyst Commercial.
Elizabeth Koestler, Director of Economic Development at the Dallas Regional Chamber
Notable Speakers: The inaugural summit will feature an impressive lineup of distinguished speakers:
Angie Chen Button, Texas State Representative for District 112, will provide a legislative update on recent economic development legislation and its implications for North Texas.
Megan Mauro, Senior Vice President of Policy and Advocacy at the Texas Association of Business, will share insights into economic development from a business perspective and its impact on the North Texas region.
Jason Saving, Director of Community Development Research and Studies at the Federal Reserve Bank of Dallas, will provide a comprehensive update on the State of the Regional Economy.
Larry McManus, Director of Business & Community Development at the Texas Economic Development & Tourism Office of Governor Greg Abbott, will present an update on economic development trends and strategies in the State of Texas.
The summit will kick off with a light breakfast, offering attendees an opportunity to network and engage with fellow industry professionals, leaders, and experts.
Registration and Contact Information: Prospective participants are encouraged to secure their spot at this event by registering in advance at https://bit.ly/REDS. For further information and inquiries, please get in touch with the Rowlett Area Chamber & Visitors Center via email at info@rowlettchamber.com or by phone at (972) 475-3200.
Join us at the inaugural Rowlett Economic Development Summit as we pave the way for collaborative innovation and strategic growth in Rowlett and beyond. Be a part of the conversation that propels our region to new heights.
Submitted press release