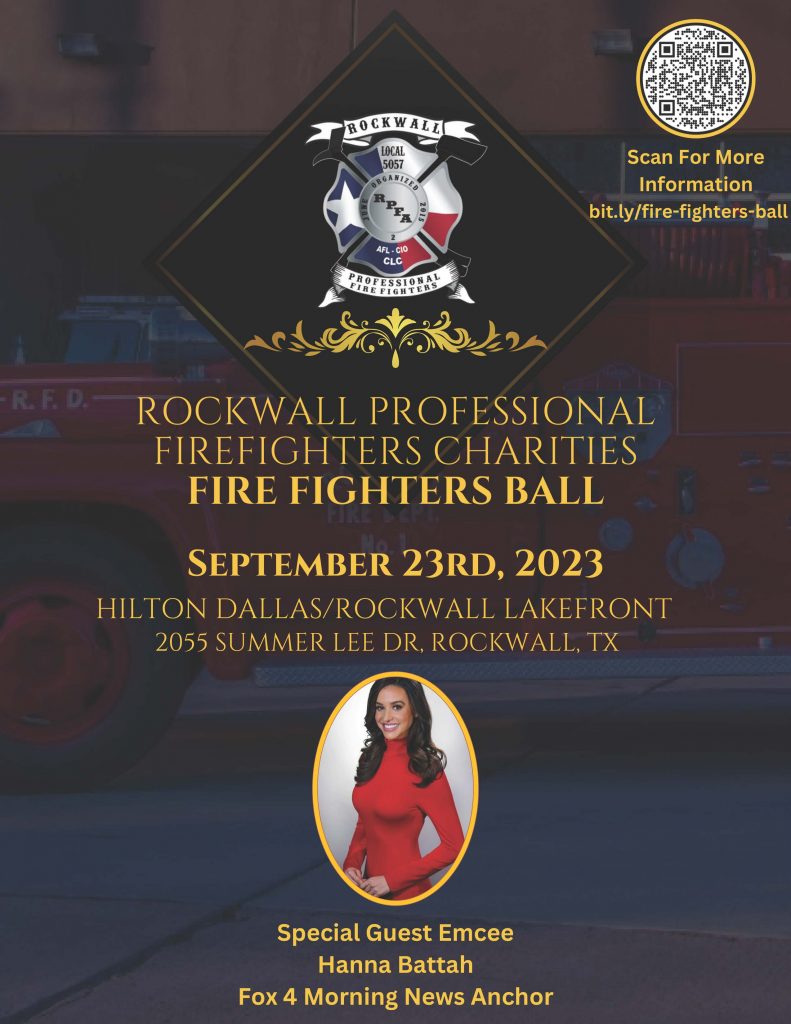 ROCKWALL, TX (August 17, 2023) – The Rockwall Professional Firefighters Charities is proud to announce that the proceeds from this year's Fire Fighters Ball will be dedicated to a Dallas Metroplex hero who dedicated 30-plus years to the Dallas community and the state of Texas through steadfast public service. Kenneth Sutcliffe is a retired firefighter who served Dallas Fire Department for 33 years and the Texas Task Force for the last 20 years. After his retirement, Ken was diagnosed with ALS and has since lost the use of both arms and has limited use of his legs, relying on a powered wheelchair for mobility.
The Fire Fighters Ball, an event of grandeur and nobility, will be held at Hilton Dallas/Rockwall Lakefront at 2055 Summer Lee Drive, Rockwall, TX 75032, on Sept. 23, 2023. The evening will feature fantastic food, entertainment, casino games, a silent auction, and much more. This unforgettable night not only honors the bravery of our local heroes, but it will also provide significant support to Ken and his family in his time of need.
We invite you to the Fire Fighters Ball to enjoy fun and fellowship. Our mission for the evening is to raise funds to answer the call for help from our courageous heroes, like Ken, who have put their lives on the line every day. Your attendance will immediately impact the lives of those who protect us daily. Join us for a memorable evening and to contribute to this noble cause.
Tickets, sponsorships, and additional information about the Fire Fighters Ball can be found at https://bit.ly/firefightersball. We urge you to come, celebrate, and participate in an event that embodies the spirit of community and compassion.
Submitted press release