Rockwall, TX (August 25, 2023) – Summer parties are fun, and JER Chilton YMCA Angel Camp Summer Party is no different, however it is bittersweet as staff say farewell to campers and their families for another year. The memories though are extra sweet, and the friendships are rich!
The Rockwall YMCA Angel Camp is designed for children with physical and intellectual disabilities to have a true summer camp experience. Campers 5 years to 18 years are welcome, which is unique because very often special needs teens are left out of similar camp programs. However, at Angel Camp they are not only welcomed but embraced and encouraged to participate.
Shannon Lefebvre, in her first year as Camp Director and as mother to a special needs child, personally knows the significance of such a program saying, "For children with special needs to be given a chance to experience such an amazing camp is priceless."
Like most camps, Angel Camp offers experiences that make summer memorable. Campers may encounter challenges such as archery, ropes courses, horseback riding, and sailing while also having fun canoeing, bowling, swimming and more.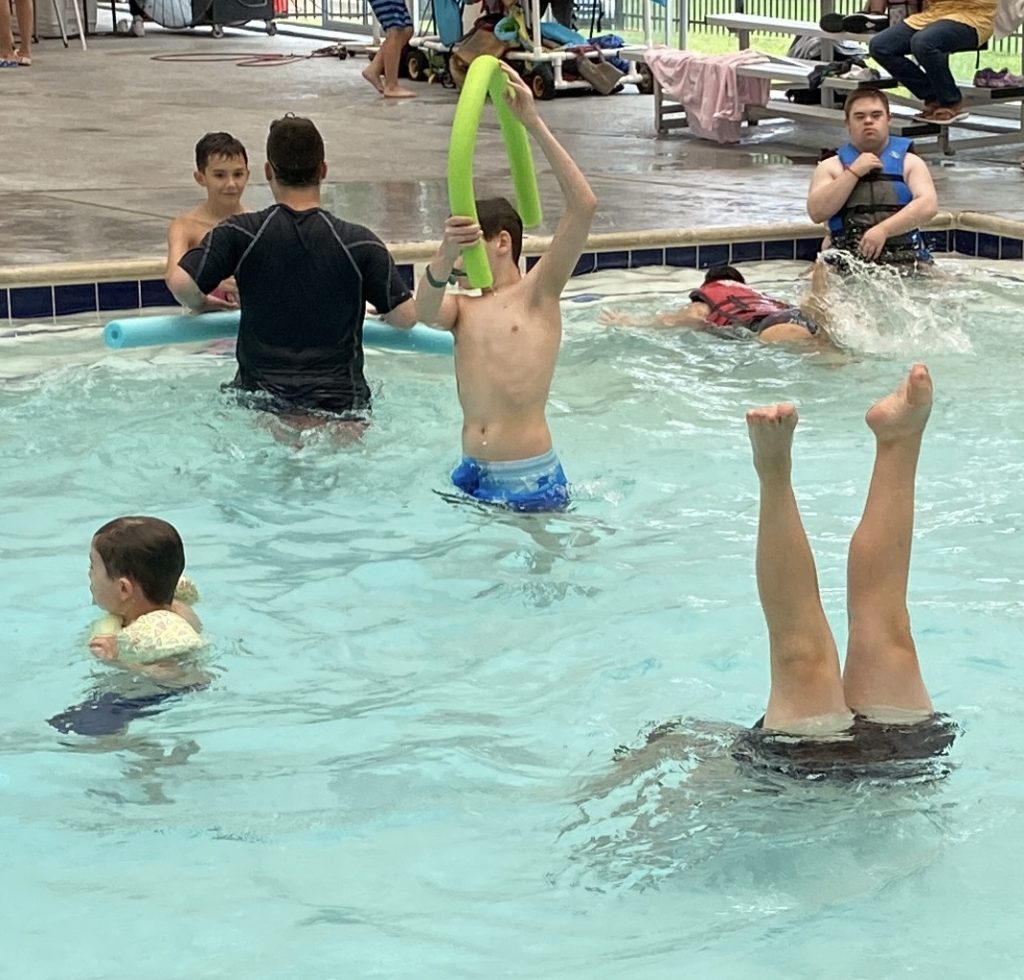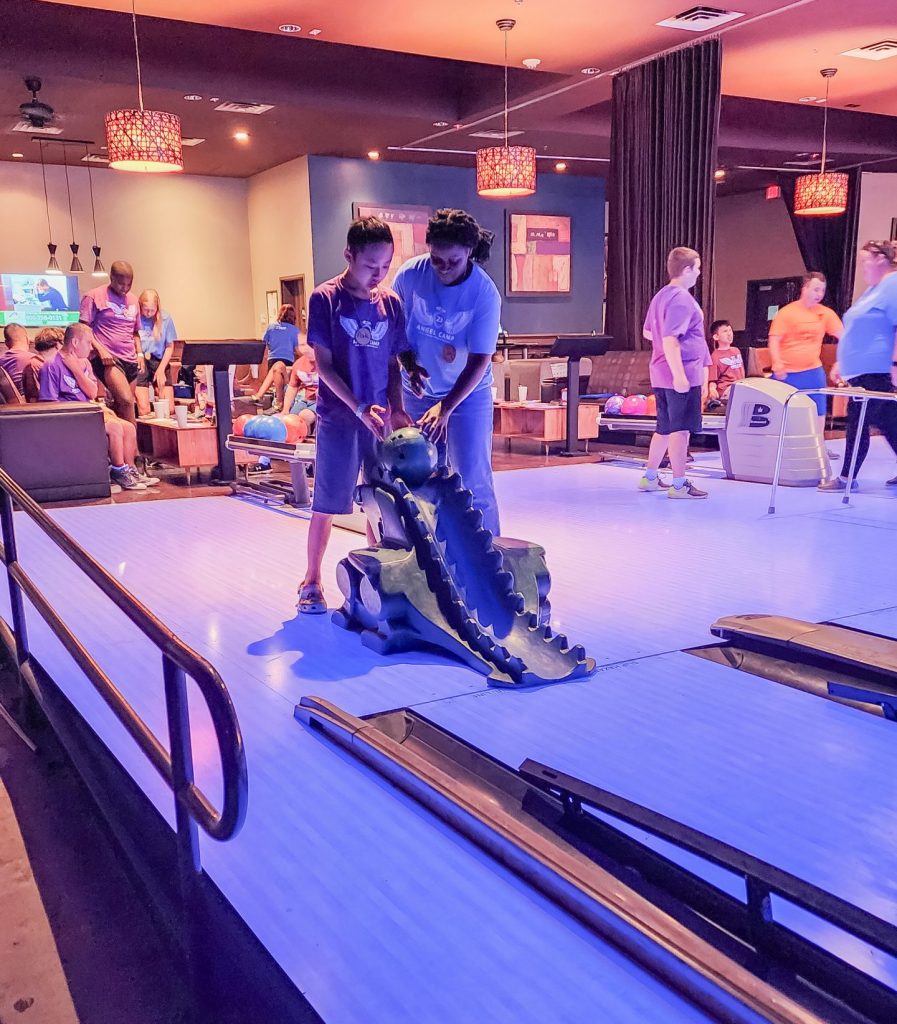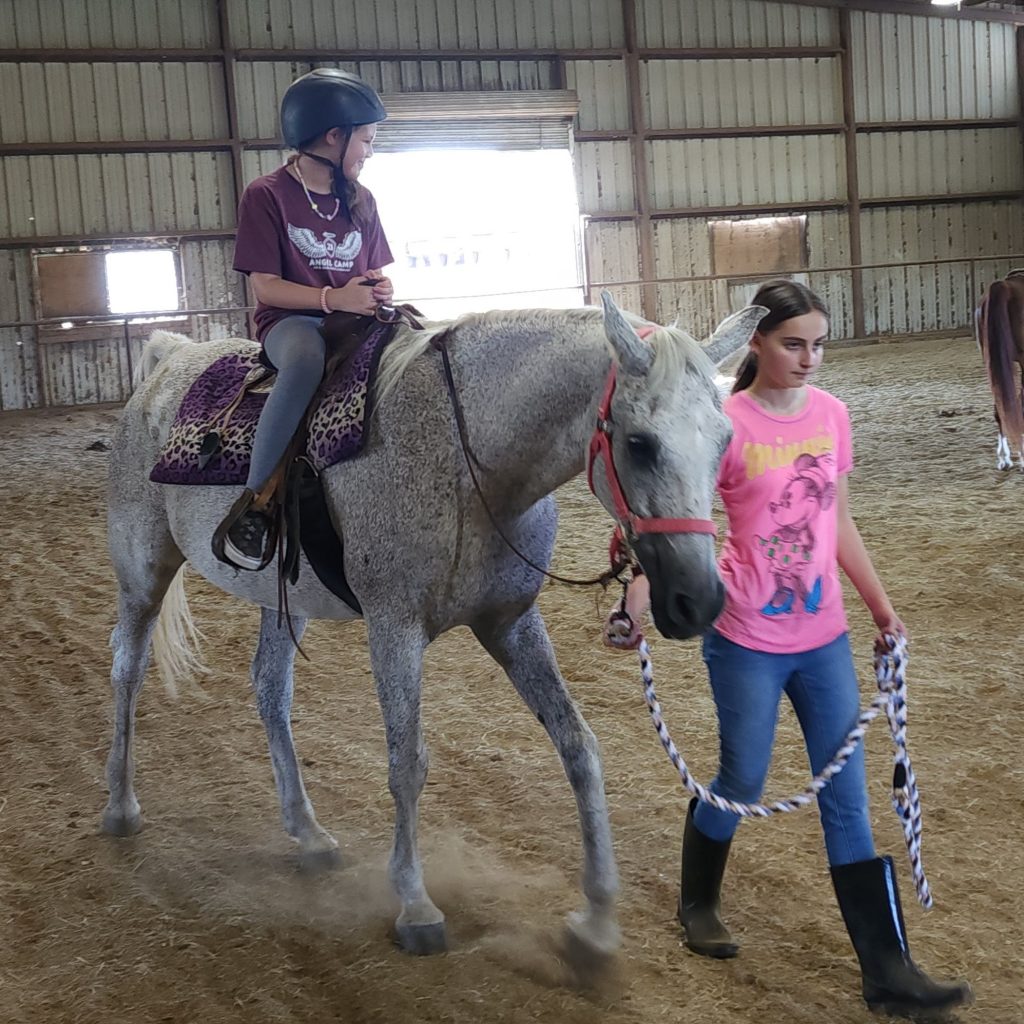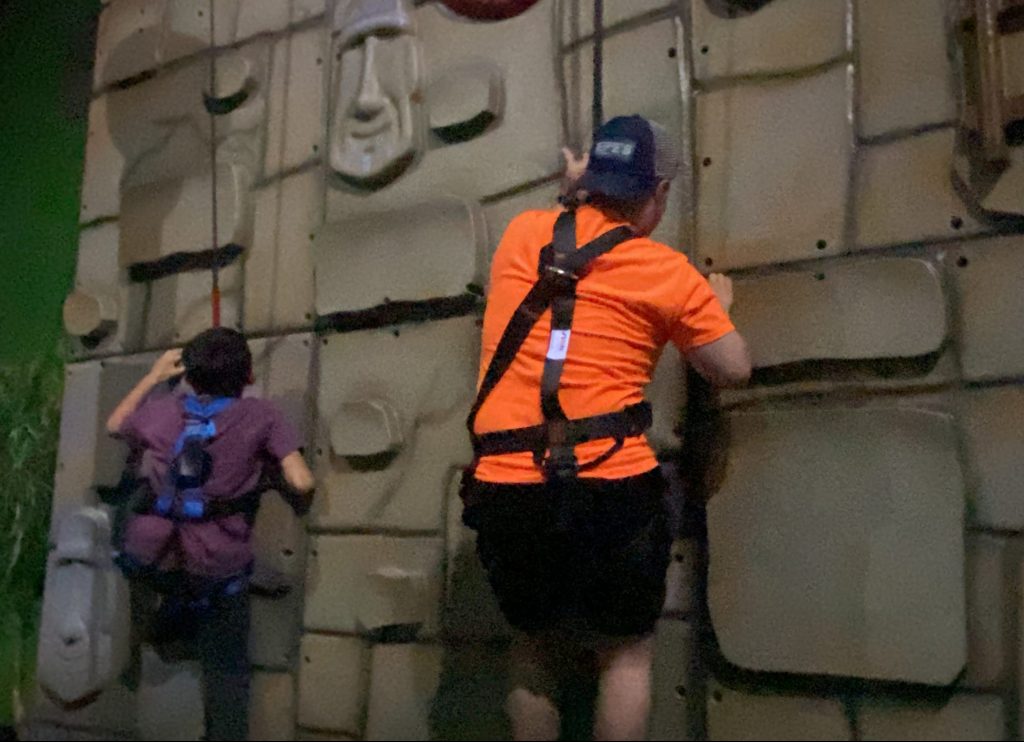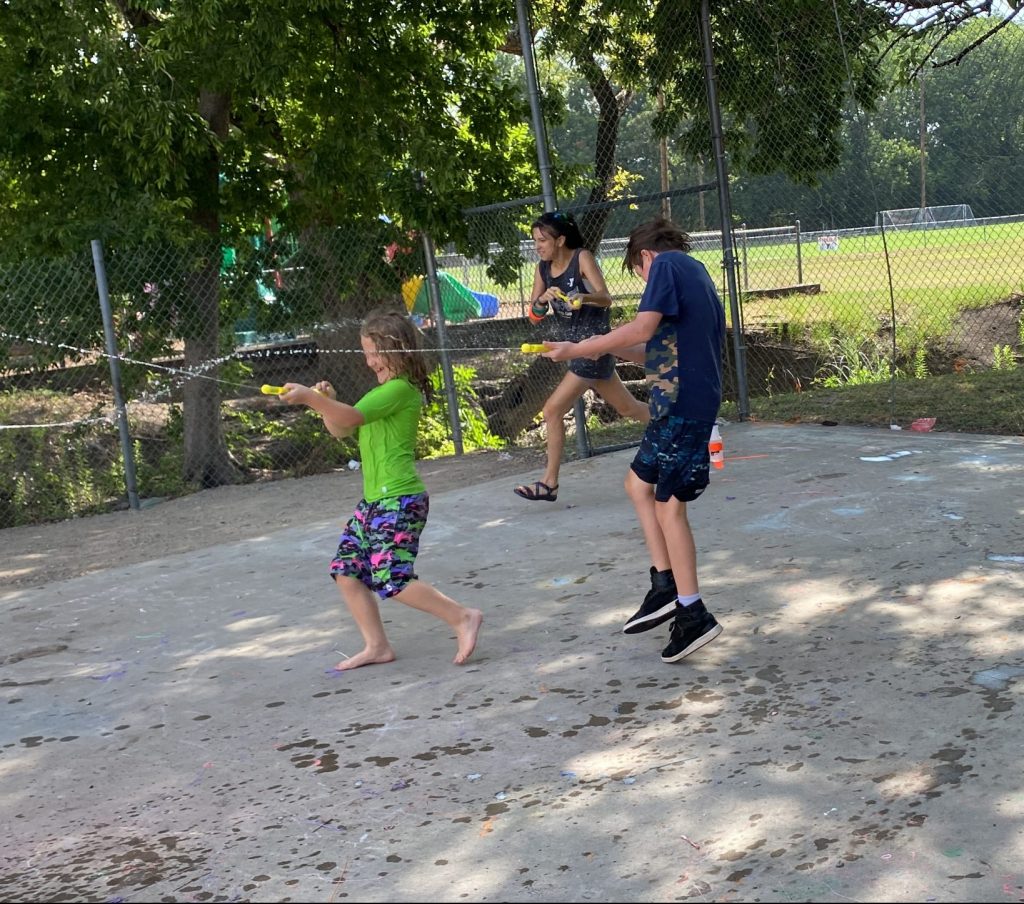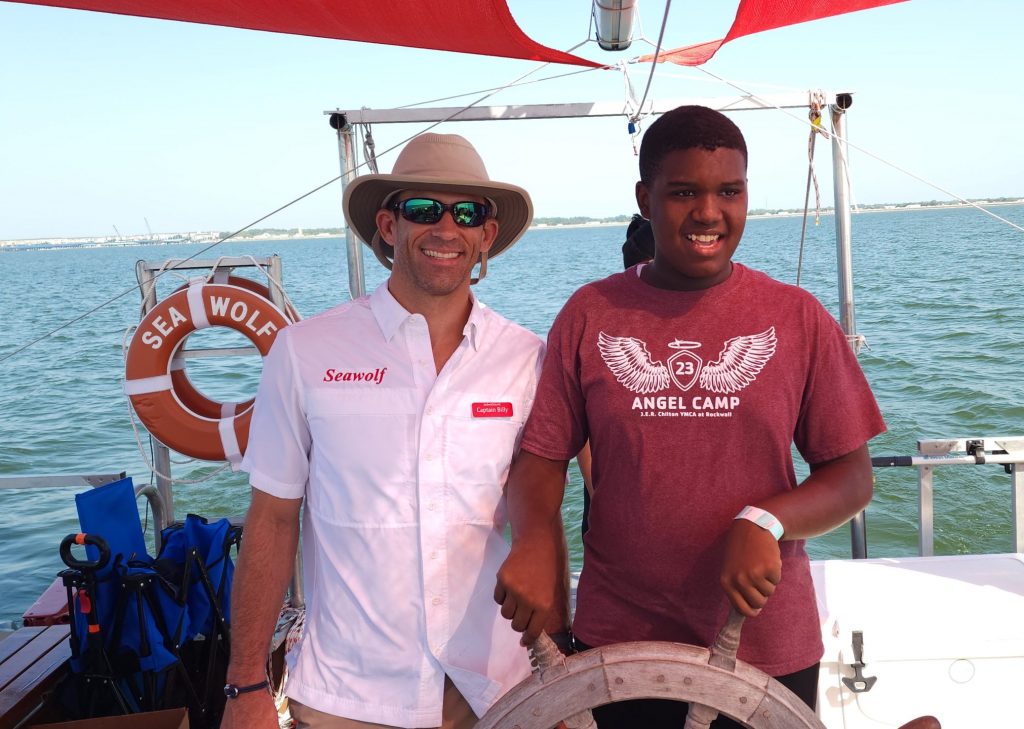 For the end-of-summer celebration, JER Chilton hosted a Luau. The party is a festive event with a few tears and many hugs because this is more than another summer camp – it is a family of friends all passionate about inclusion, encouragement, and positive experiences. It is what the YMCA is about and the mission behind this program. One parent and staff member summarizes this well saying, "Angel Camp is a place of acceptance, fun, learning and unforgettable experiences. Angel Camp is hope. It is confirmation that these kids will always have a place."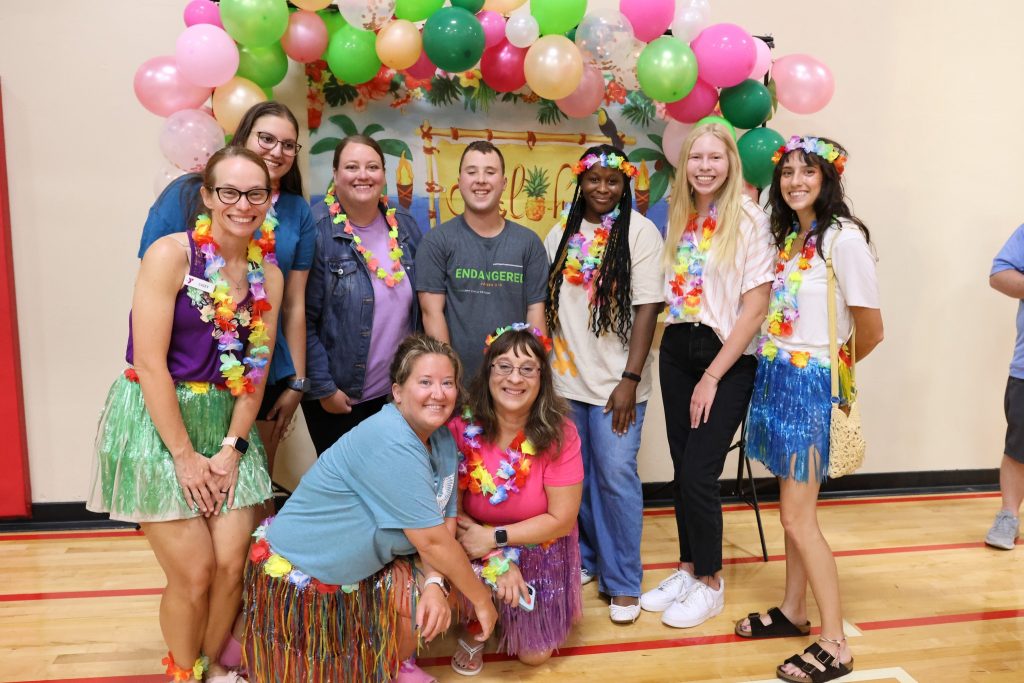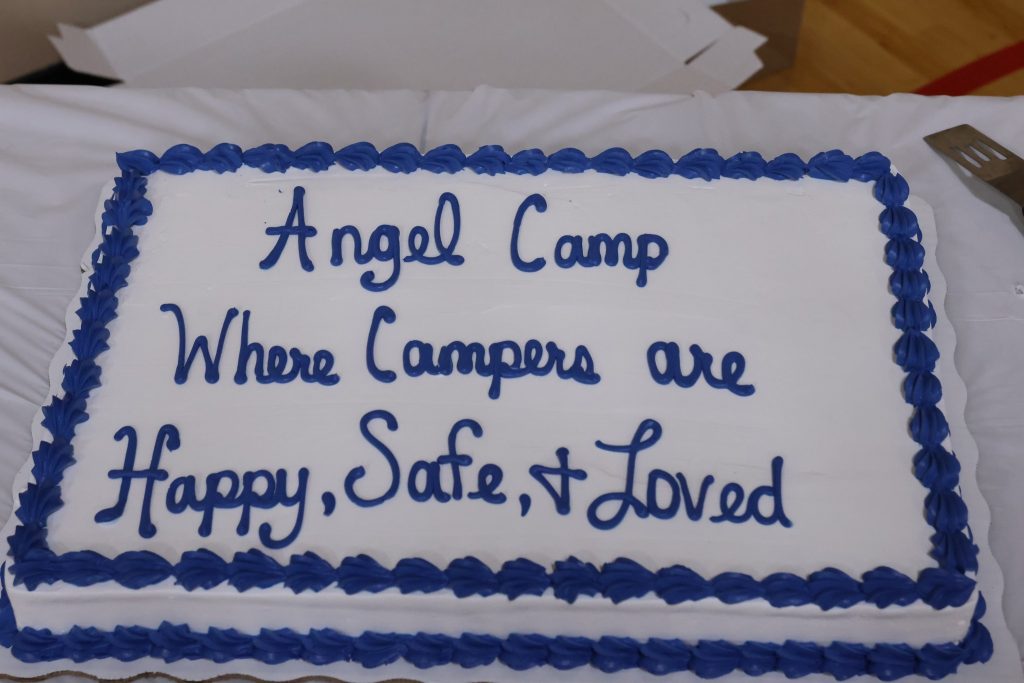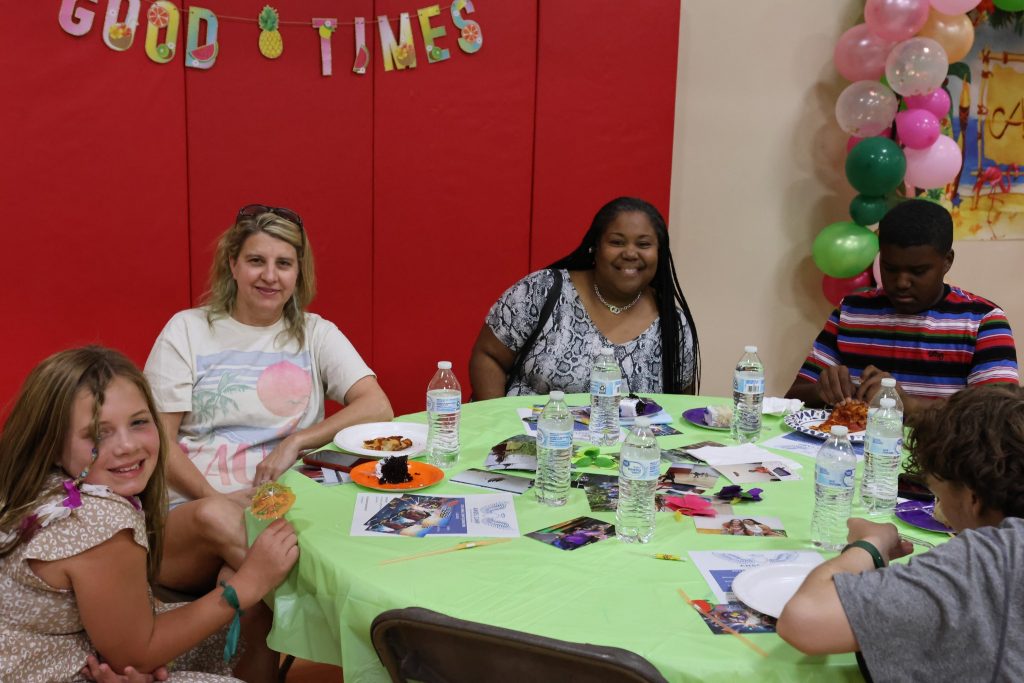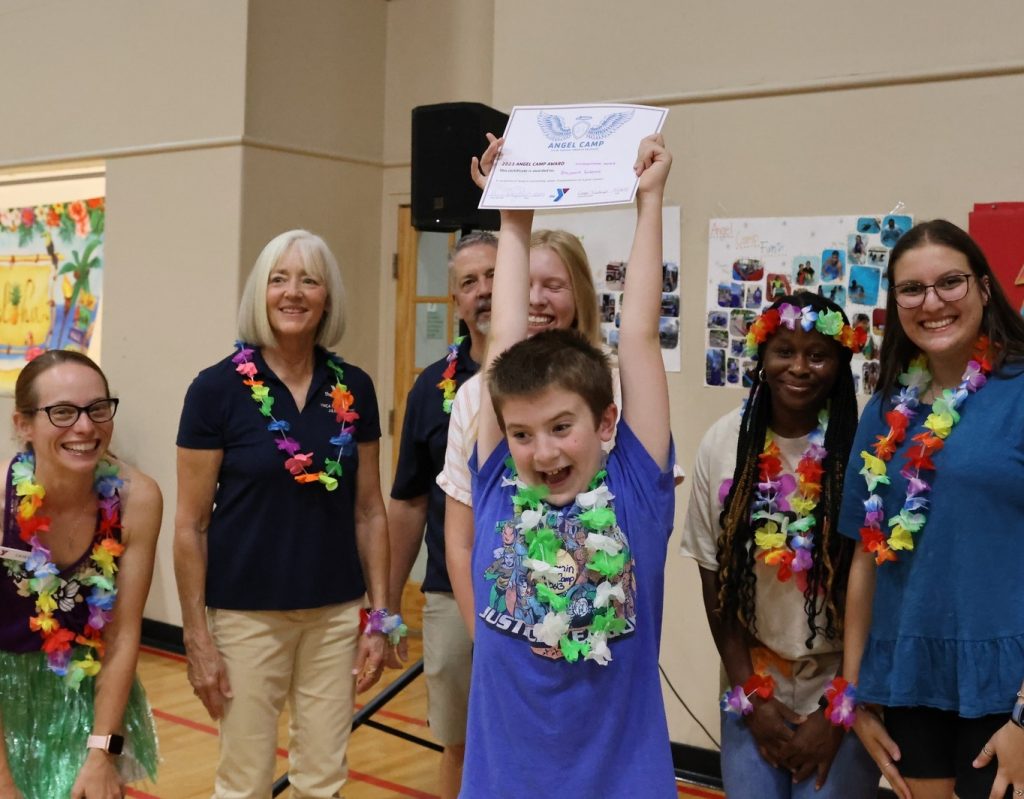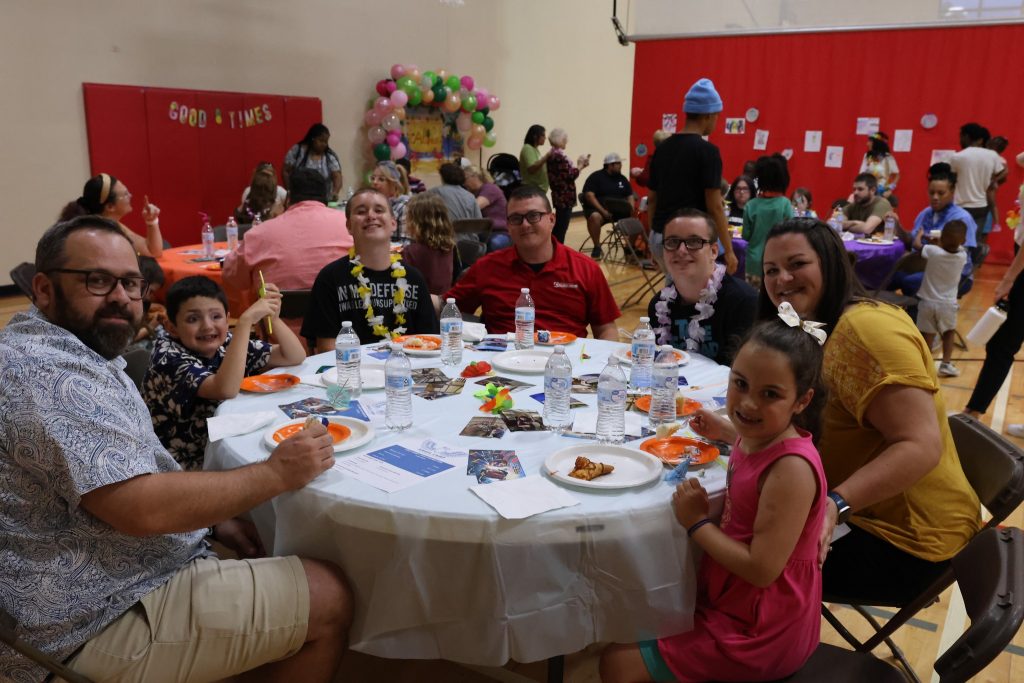 "A lot of planning and work goes into making sure our Angel Camp is safe and fun for our families" says Stacie Renfro, JER Chilton YMCA Associate Director. "It's been one of the most rewarding experiences of my YMCA career. Nothing beats a big hug from a parent saying thank you, for what we do."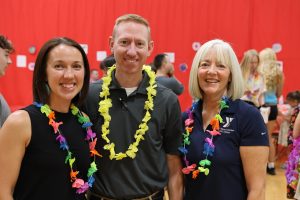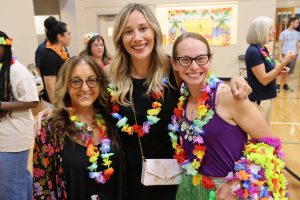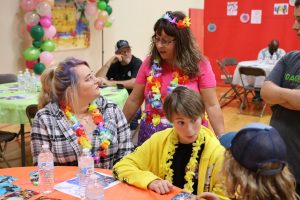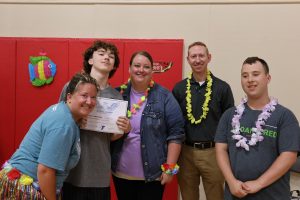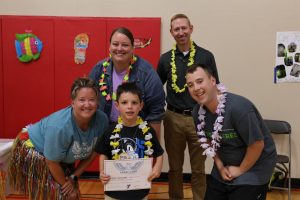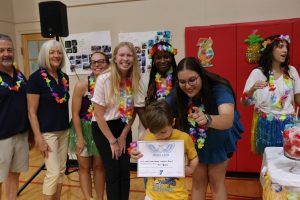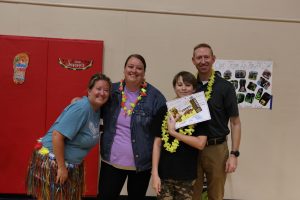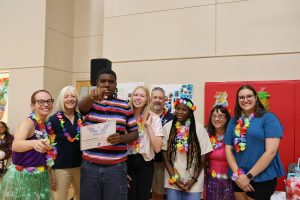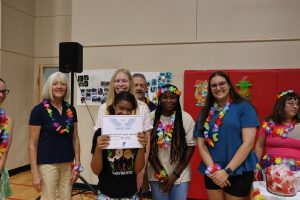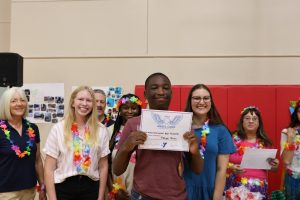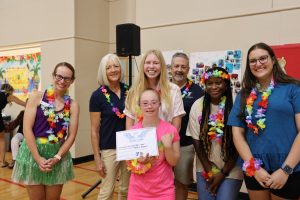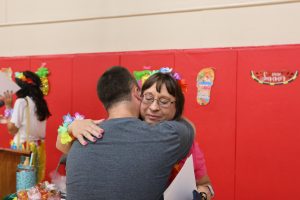 Angel Camp would not be what it is today without the support of the Y staff, membership, individual donors, and organizations such as Amica, Atmos Energy, Dodie's, and KE Andrews. Those 4 organizations contributed in excess of $30,000 to support this program alone!
"The fact that Angel Camp is fully funded by our donors so there is no cost to our families is such a huge blessing to be able to take some financial burden off these families" says Lefebvre. "I can never thank our donors enough!"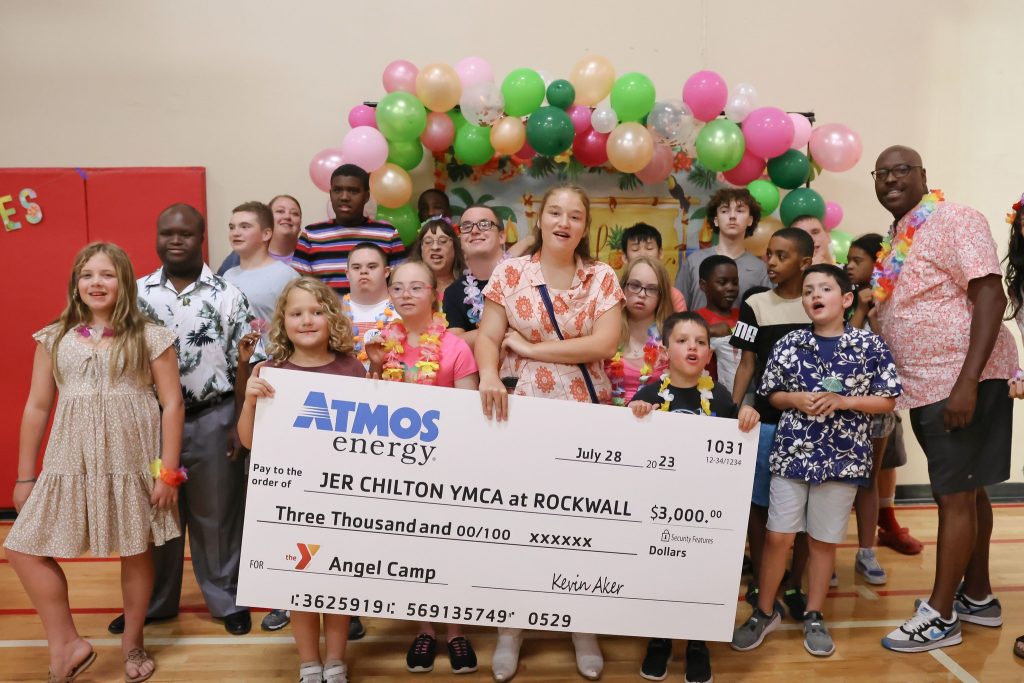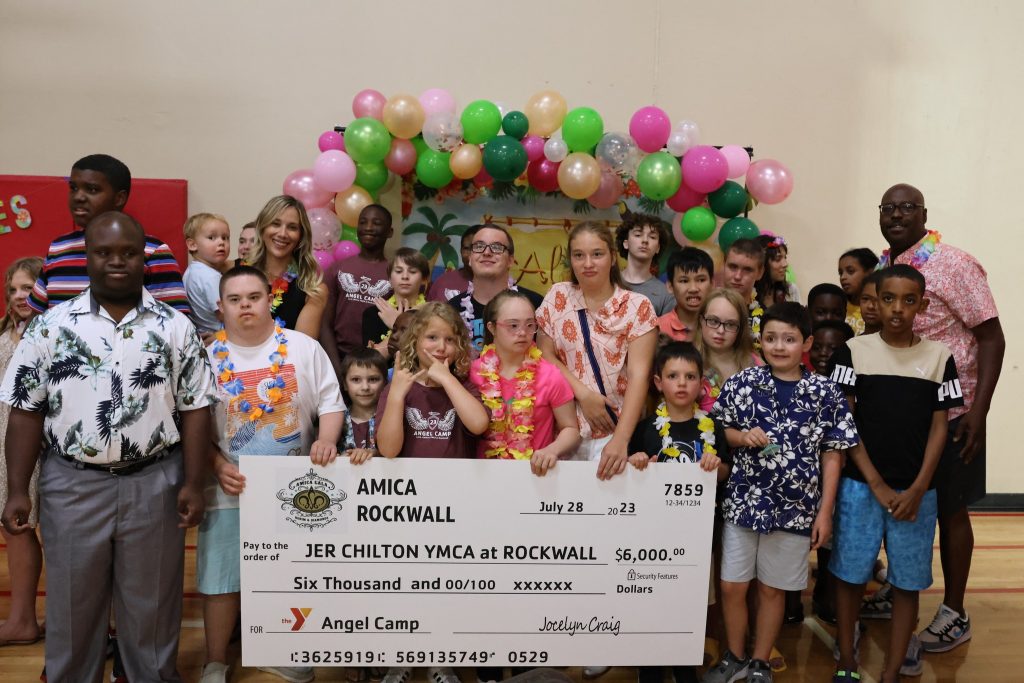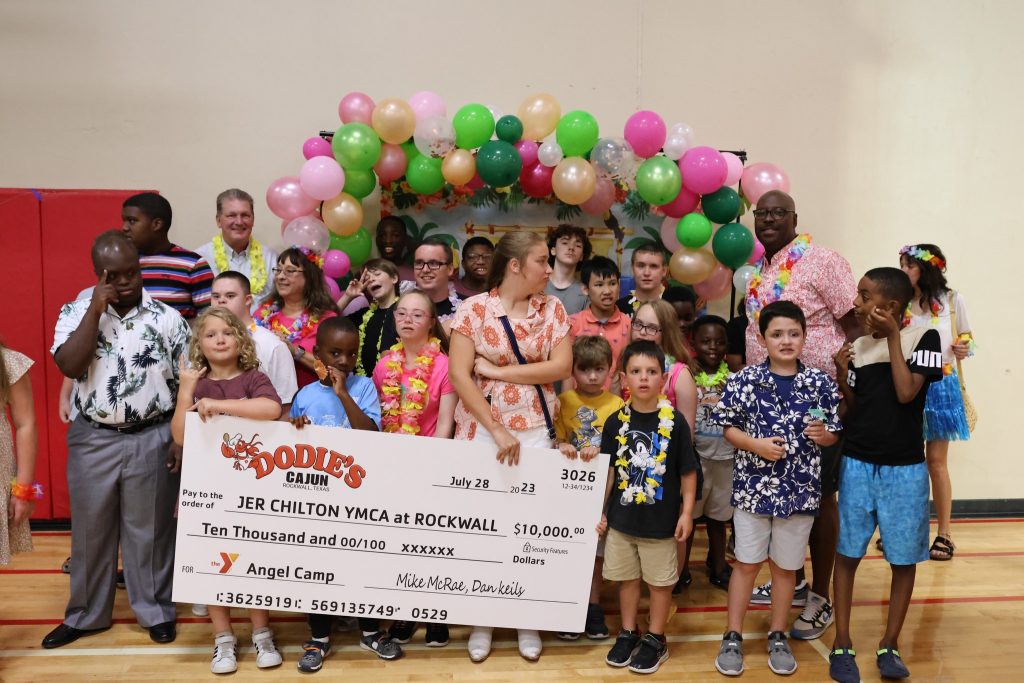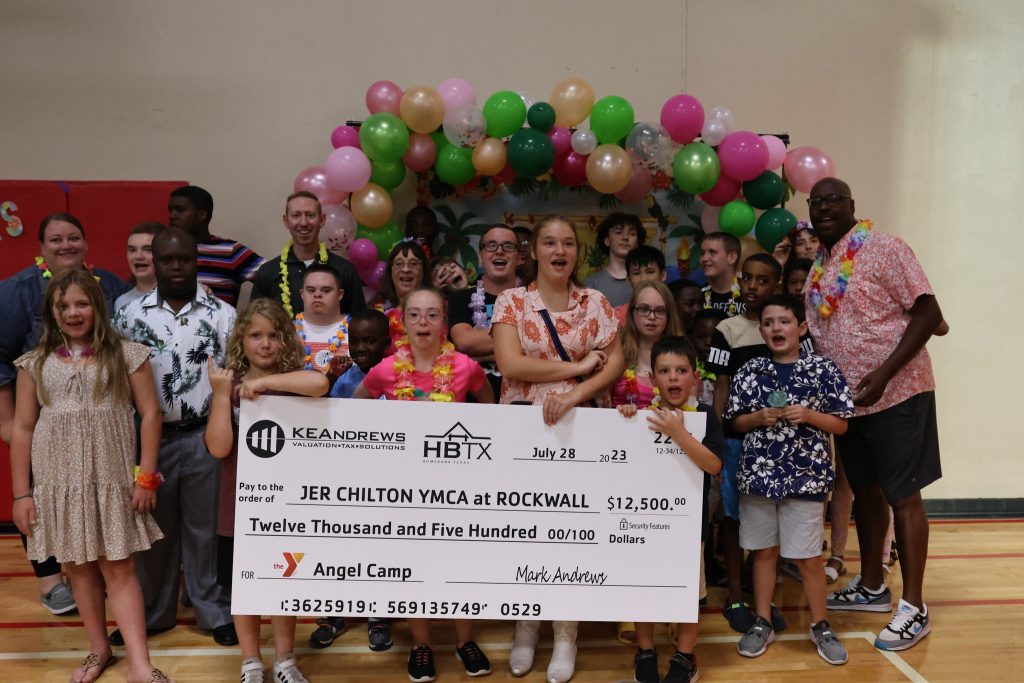 Ultimately Angel Camp is bigger than a summer camp and many campers joyfully return each year. What kind of difference does this camp make? Parents will tell you it is life changing.
One parent spoke about the enthusiasm her child, with limited communication, has for camp. "Each morning, I asked 'Do you want to go to camp today?' Each day was yes. When you have a child that's non-verbal you learn to watch body language and non-verbal clues. So, when he takes off running from the car to get inside, that says I love coming here." Camp gave her a sense of relief too saying, "I was able to let go and trust that my child was having a good time, in a safe environment, and learning new things, while interacting with peers."
Angel Camp becomes something of a ministry as one parent described it. A much-needed ministry when you consider that too often activities and experiences like this are not even available to all. One camper has a mood disorder which prevents this child from attending school field trips and other camps. This parent says, "To finally be able to participate and do the fun things that other kids get to do was the highlight of the year. At Angel Camp, there are no stigmas. Everyone is free to be who they are, and they are free to see the world through their own lens instead of having to see things the way the rest of the world does."
Angel Camp is the only time of year that child has the opportunity to make friends outside of the classroom.
Fortunately, Angel Camp is here. In just a few weeks each year, these special young people have the kind of childhood all children, and their parents, dream of.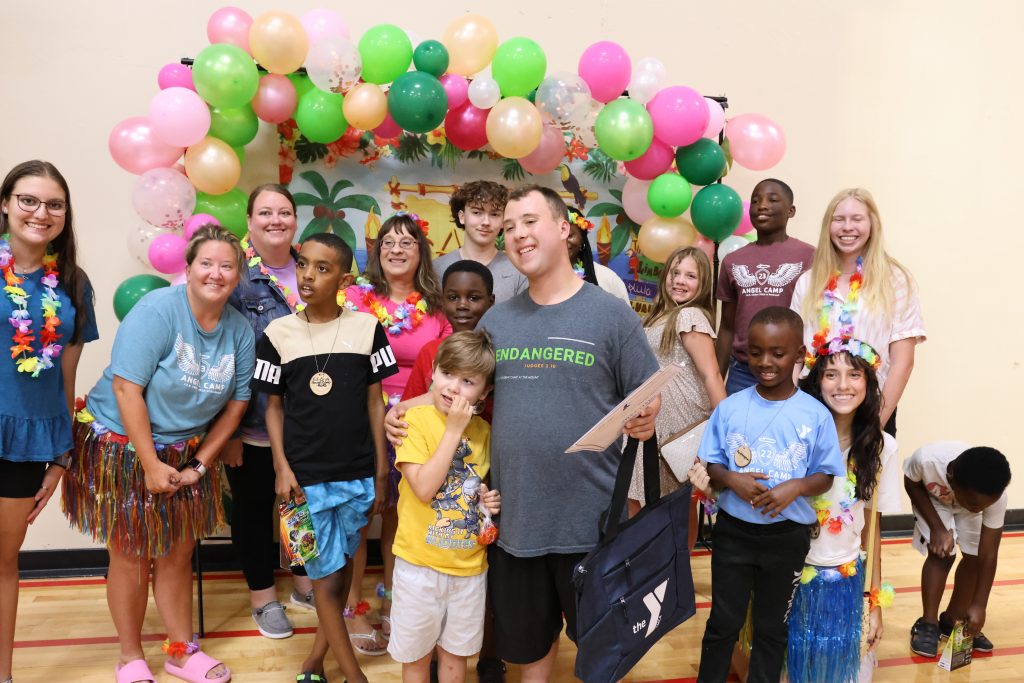 Blue Ribbon News Staff Report