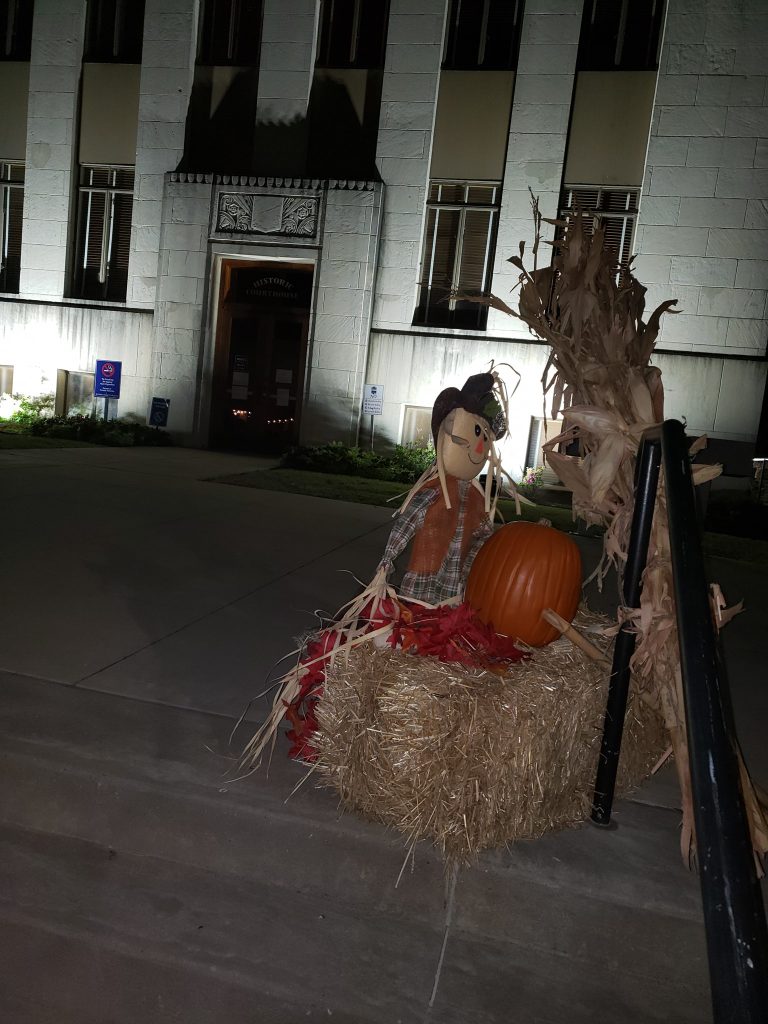 ROCKWALL, TX (Aug. 28, 2023)  History buff and longtime Rockwall resident Gina Pickett looks forward to leading more Rockwall Ghost Walks through Downtown Rockwall this October. Tours will be held every Friday and Saturday throughout Halloween month.
Blue Ribbon News ventured out on a ghost walk with Gina a couple year back.  We enjoyed dinner in downtown Rockwall, then met our host at the benches in front of the courthouse where we embarked upon an hour-long tour.  We stopped at Coffin Alley, the Hall Building, and various other landmarks as we listened to tales of intrigue, mystery, and murder.
Gina's tour focuses mainly on the history of the downtown square.
"Rockwall Ghost Walk is a walking tour around the square which focuses on local history with a creepy twist. History doesn't change, but the interpretation of it certainly does," Gina said. "Overall, the Ghost Walk is a way to have some fun while learning more about local history. Take some photos; you never know what you might pick up. See you there/see you scare!"
Tours begin at 9p.m.  The cost is $10 per person, but discount codes can often be found on her facebook page, @rockwallghostwalk. For tickets and tour dates, visit rockwallghostwalk.com.
By Dawn Redig, Blue Ribbon News.