UPDATE (10:43am Nov. 8, 2019) Following the publication of this article, Rockwall County Commissioner Cliff Sevier shared the following update on Facebook:  "I received several e-mails asking if any of the other court members took a smaller pay raise, and gave money back to the County. I couldn't answer the question at that time. However, this morning I was reading the Herald Banner News and saw where they ran a story on me and Judge Sweet returning part of our pay raise back to the County. Today was the first time I know Judge Sweet only took a 5% raise. I know there are two people now that have given up their big pay raise. I would like to thank Judge Sweet for what he has done."  More to follow. 
(ROCKWALL, TX – Nov. 7, 2019) Rockwall County Commissioner Cliff Sevier shared the following post/announcement and his Facebook page today, leading with this comment: "This information shows that I did what the voters ask for. I took a 3% raise and returned $16,000.00 back to the county."
After voting NO to a pay raise and budget that was recently passed by the Rockwall County Commissioner Court, Cliff Sevier, who represents Commissioners Precinct 1, signed an affadavit to return $16,000.00 to Rockwall taxpayers.
"I felt it would be hypocritical to vote against both the pay raise and budget then turn around and pocket the money," Commissioner Cliff Sevier said. "As a fiscal conservative, my number one priority is representing hardworking families who operate within their budgets, and the best way to do that is to operate our county more efficiently at reduced costs to taxpayers."
With the stroke of a pen, Sevier invoked an obscure Texas Local Government Code (Sec. 152.052(b)) entitled "Decision to Reduce Compensation or not be Paid" which states than an elected official may, at any time, reduce the amount of compensation set for that office.
As a combat veteran, I adopted the philosophy that leadership begins with listening," Sevier said.   "I have applied that same philosophy in my service to our community, and I think most people recognize and appreciate that."
The notarized affadavit was signed and submitted to the County Treasurer on October 15, 2019. A copy is available on Facebook at Cliff Sevier For County Commissioner.
Blue Ribbon News staff report, edited for publication from submitted press release; facebook post shared with permission. 
The publishing of any public announcement or paid political advertisement on this news site or in our print edition does not imply a political endorsement on the part of Blue Ribbon News; we welcome all candidates to submit their announcements, positive news-related events, and paid political advertising.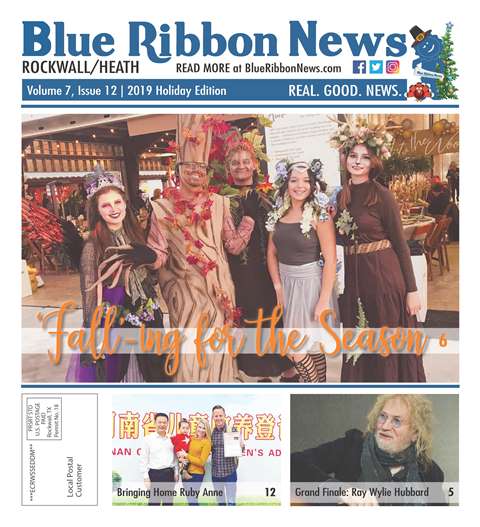 Our monthly print edition is delivered free to ~15,500 homes in Rockwall and Heath, TX.
To share your good news and events, email editor@BlueRibbonNews.com.
Subscribe to our email newsletter here.
Advertising: 214-342-8000 or advertising@BlueRibbonNews.com.