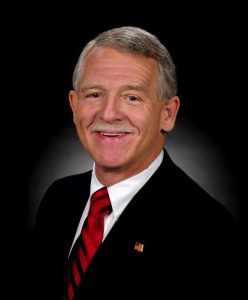 Cliff Sevier shared the following with Blue Ribbon News in his re-election bid for Precinct 1 County Commissioner:
As the only candidate running in Precinct 1 who is qualified and ready to go to work on day one to serve Rockwall County residents, I ask for your vote.  During my two terms on the Commissioner Court there are many responsibilities and accomplishments we have achieved together that I would like to share with you.
First, as commissioner, my duties have included Open Space Liaison, County Road Consortium, Emergency Services Corp Board, which includes duties involving the ambulance service, Rockwall County Historical Committee Liaison, TX-21 Chairman, TAC Core Legislative Liaison, and Liaison for the Elections, Maintenance Department and Facilities Management.  I was directly involved in the contract negotiations of the ambulance service for Rockwall County.  The results of the new contract will give us an increase in services as well as a decrease in county subsidy. This is a savings to the citizens of about 250,000 to 300,000 dollars a year.
During my time as your commissioner I worked to keep taxes low (2015-.3959 to 2020-.3250) and government growth in check.  I kept my pledge to exercise fiscal discipline and help balance the budget without voting to raise taxes.  I worked with the citizens of Caruth Lake and Stone Creek in stopping developers from building low-income senior living housing in those communities.  I also helped the citizens on Anna Cade RD and Anna Cade CT to stop a developer from building over 292 homes, which would have exited onto Anna Cade RD.  Working with the citizens again, we stopped a 333 container storage facility, an RV park and multifamily project from going in on FM 1141.  My efforts were not in Rockwall alone. I oversaw a 200,000 dollar project on Troy Road in Rowlett as well as currently working on the planning of widening the intersection of 66 and Dalrock Road.
There are currently 10 projects going on in Rockwall County at this time and I am actively involved in representing the interest of the residents in Precinct 1 in making sure transportation is effectively and efficiently improved through the entire county.  I was very vocal in having FM 552 reduced from a six-lane road to a four-lane road.  I voted to buy down debt at a new lower rate which saved the county over 2 million dollars.  I was actively involved and worked for the past two years to help get a countywide radio system that will enhance the safety of not only first responders in all facets of public safety, but for each citizen of Rockwall County.  The purchase did not result in any increases in taxes. The county was able to negotiate terms that allowed us to use cash in reserves to pay for this much needed enhancement. In 2016 the county voted to spend about 600,000 dollars on election voting equipment. We had the money in reserve funds to pay it off in 3 years. We are the first county in the state to have both paper and electronic equipment.
My family arrived in Rockwall in 1998 after I retired from a 30 year U.S. Army career, leaving with the rank of Sergeant Major.  Teresa and I have three sons and one daughter. Two of our sons Mason and Collin both graduated from Rockwall High School. Our family is active serving as members of Lake Pointe Church. I also am a past president of the Rockwall County Republican Men's Club.  Previously, I served as precinct chair, precinct Judge, a member of the Rockwall County Republican Men's Club Executive Committee, and served as a Rockwall City Councilman.
Throughout my years serving as your county commissioner, I have demonstrated transparency and accountability to my constituents. Those with whom I closely work with know me as a team builder.  My objective is to continue to build trust within our county government.
It has been my pleasure serving as your commissioner.  As your commissioner I have stuck to my fiscally conservative values.  I am asking for your vote in my re-election as your commissioner. Early voting 18-28 February, Election Day March 3, 2020.  Thank you and GOD Bless!
"My promise to the citizens is to remember that I work for you."
Submitted by Cliff Sevier, edited for publication in Blue Ribbon News. 
The publishing of any public announcement or paid political advertisement on this news site or in our print edition does not imply a political endorsement on the part of Blue Ribbon News; we welcome all candidates to submit their announcements, positive news-related events, and paid political advertising.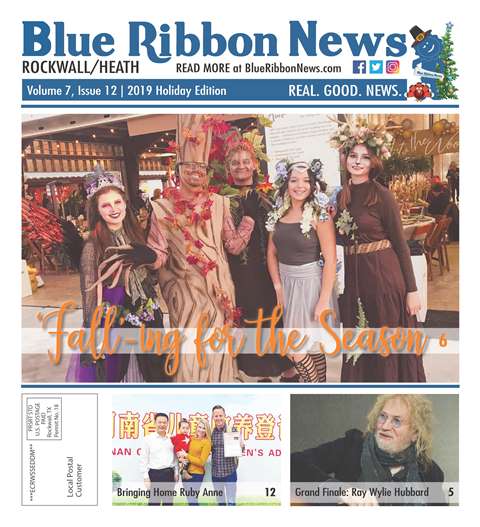 Our print edition is delivered free to ~15,500 homes in Rockwall and Heath, TX.
To share your good news and events, email editor@BlueRibbonNews.com.
Subscribe to our email newsletter here.
Advertising: 214-342-8000 or advertising@BlueRibbonNews.com.