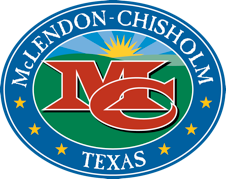 (MCLENDON-CHISHOLM, TX – March 17, 2020) Mclendon-Chisholm Mayor Keith Short proclaimed a Local State of Disaster due to COVID-19. The City of Mclendon-Chisholm is taking appropriate measure to prevent, respond to and mitigate COVID-19.
In addition to encouraging current CDC recommendations, the City of McLendon-Chisholm is taking the following proactive measures to reduce the spread of COVID-19:
• The Mclendon-Chisholm Fire Rescue Department (MCFD) will respond to calls as usual. Anyone experiencing a threat to life or property should call 9-1-1. MCFD will not conduct station tours or allow visitors to enter the fire station until further notice to reduce the possibility of exposure and/or transmission of COVID-19.
• City Hall will remain open for business between 9 am to 5 pm Monday- Friday for routine business such as the issuance of building permits. City personnel may limit City Hall visitors to the lobby area. Planning & Zoning Commission and City Council Meetings will be held as 'scheduled. Citizens may attend these meetings but are encouraged to watch live or recorded public meetings at https://mclendon-chisholm.civicweb.net/Portal/ to prevent or limit the spread of COVID-19. Anyone wishing to express public comments may attend meetings or may submit comments to the City Administrator at lisa@mclendonchisholm.com. Any comments received will be read into the record during the meeting.
• City Hall high touch areas will be cleaned and sanitized often to reduce risk of virus transmission.
• McLendon-Chisholm encourages all citizens to monitor and follow current CDC recommendations, limit gatherings of 10 people or more and to practice social distancing.
• Business owners are encouraged to monitor current CDC recommendations and amend business practices as needed to reduce risk of exposure/transmission of COVID-19.
• This Declaration of Local State of Disaster is subject to change as conditions change and shall continue for a period of not more than 7 days unless continued or renewed by City Council.
CITY OF MCLENDON-CHISHOLM MAYORAL DECLARATION OF LOCAL STATE OF DISASTER DUE TO PUBLIC HEALTH EMERGENCY
WHEREAS, the novel coronavirus now designated SARS-CoV-2 which causes the disease COVID-19, has spread through the world and has now been declared a global pandemic by the World Health Organization; and
WHEREAS, President Donald Trump has proclaimed the COVID-19 outbreak a national emergency in the United States and Governor Greg Abbott has declared a state of disaster for all counties in Texas; and
WHEREAS, costs incurred to prepare for and respond to COVID-19 are beginning to mount at the municipal level; and
WHEREAS, Rockwall County and the City of McLendon-Chisholm have already taken significant measures to prepare for and prevent the spread of COVID-19; and
WHEREAS, it is critical to take additional steps to prepare for, respond to, and mitigate the spread of COVID-19 to protect the health and welfare of City of McLendon-Chisholm citizens; and
WHEREAS, declaring a state of disaster in the City of McLendon-Chisholm will facilitate and expedite the procurement, use, and deployment of resources to enhance preparedness and response.
NOW, THEREFORE, I, Keith Short, Mayor of the City of McLendon-Chisholm, Texas, do hereby certify that COVID-19 poses an imminent threat of disaster to the City of McLendon-Chisholm. In accordance with Section 418.018 of the Texas Government Code, I hereby declare a state of disaster and public health emergency for the City of McLendon-Chisholm.
Furthermore, consistent with guidance from the White House, I recommend the postponement or cancellation of all public gatherings greater than IO people.
This declaration shall take effect immediately from its issuance and shall continue for a period of not more than seven days unless continued or renewed by the City Council of the City of McLendonChisholm, Texas.
In accordance with the statutory requirements, this declaration shall be given prompt and general publicity and shall be filed promptly with the City Secretary of the City of McLendon-Chisholm. BE IT SO DECLARED AND ORDERED this 17th day of March 2020.
Keith Short, Mayor
---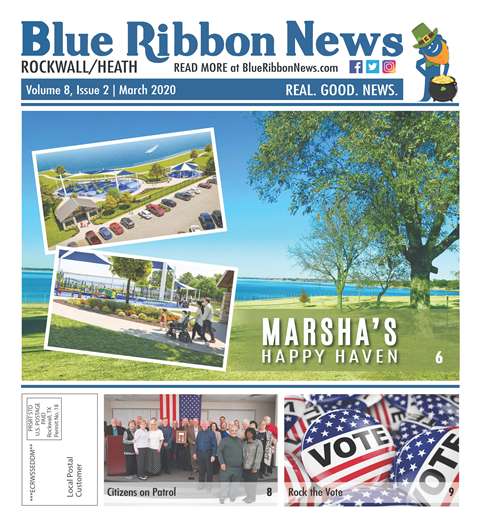 Our print edition is delivered free to ~15,500 homes in Rockwall and Heath, TX.
To share your good news and events, email editor@BlueRibbonNews.com.
Subscribe to our email newsletter here.
Advertising: 214-342-8000 or advertising@BlueRibbonNews.com.