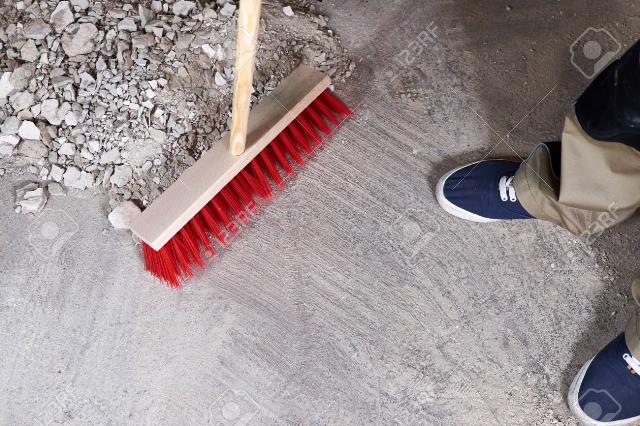 The year 2020 arrived with more than a bang: a US embassy attack followed by ballistic missiles and the resulting loss of a passenger plane. Meanwhile, as Australia battled wildfire, several other countries experienced either earthquakes or volcanic eruptions. Closer to home, we watched a troubling impeachment trial and grieved the death of a beloved sports icon.
Most of those bad-news events involved countless people who suddenly found themselves in adverse or worse circumstances. Daily, many people must fight for their lives, evacuate, or deal with disaster.
Others face a more private heap of trouble, like a mountain of debt, a broken relationship, or an unhealthy addiction. Difficult challenges require perseverance or, as one longsuffering friend says, "pushing through a puddle of mush."
As we scroll through social media, we see online prayer requests and fund-raising appeals. We can pray and offer support, or we may feel called to put aside our personal well-being to enter someone's world of pain.
The Old Testament includes an account of such a mercy mission. Nehemiah, a royal cupbearer in Persia, was grieved from afar over his people's "great trouble and disgrace" because of Jerusalem's broken-down wall (Nehemiah 1:3). After fasting and praying, he received permission and support from Persia's king to leave his palace position and go help those exiles who'd returned to their devastated homeland.
In Jerusalem, Nehemiah found willing but weary workers; they faced ongoing threats of enemies who opposed the city wall rebuilding effort. Their resolve was further weakened by the negative words of their own people: "There is so much rubble" (4:10).
Nehemiah directed these workers in two ways. First, he stationed them at regular intervals behind the wall, "with their swords, spears, and bows" (4:13). He also encouraged them to fight for their families and their homes, saying, "Remember the Lord, who is great and awesome" (4:14).
They finished the wall in fifty-two days. Nehemiah 6:15-16 says, "When all our enemies heard about this, all the surrounding nations were afraid… because they realized that this work had been done with the help of our God."
Like Nehemiah, the Son of God left his royal abode for the sake of others. Jesus came to earth to confront the rubble of man's sin, and he sacrificed his life to atone for it. Before accomplishing this, he struggled against the suffering that awaited him. On the night of his arrest, Jesus went to the Mount of Olives and, "being in anguish, he prayed more earnestly, and his sweat was like drops of blood falling to the ground" (Luke 22:44).
With this in mind, the writer of Hebrews offers believers ways to persevere:
Draw near to God with a sincere heart in full assurance of faith. (10:22)
Hold unswervingly to the hope we profess, for he who promised is faithful. (10:23)
Consider how we may spur one another on toward love and good deeds. (10:24)
Let us not give up meeting together. (10:25)
Consider him who endured such opposition from sinful men, so that you will not grow weary and lose heart. (12:3)
Through Jesus, therefore, let us continually offer to God a sacrifice of praise—the fruit of lips that confess his name. (13:15)
Our fears and our foes diminish in size when we remember that God is with us because of his Son, who took our greatest burden upon himself. The Savior of the world tells us, "The work of God is this: to believe in the one he has sent" (John 6:29).
(Bible verses are from the New International Version.)
By Patti Richter. Patti writes and edits Christian faith articles and has co-authored Signs of His Presence: Experiencing God's Comfort in Times of Suffering (March 2019). Read more of her essays at blueribbonnews.com/category/faith.
---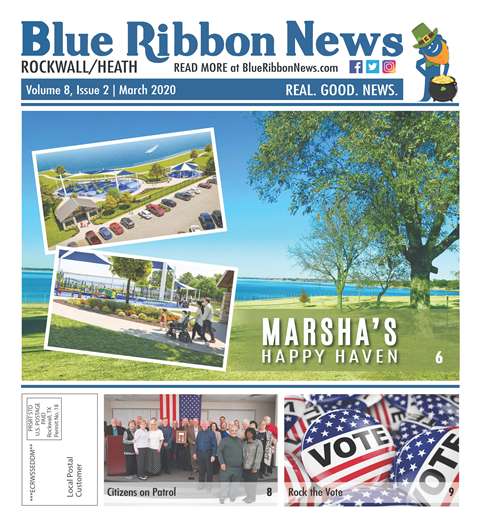 Our print edition is delivered free to ~15,500 homes in Rockwall and Heath, TX.
To share your good news and events, email editor@BlueRibbonNews.com.
Subscribe to our email newsletter here.
Advertising: 214-342-8000 or advertising@BlueRibbonNews.com.