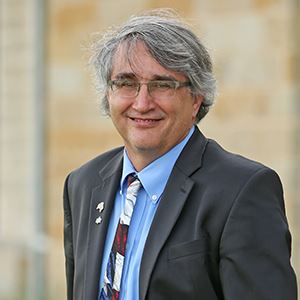 (FATE, TX – June 18, 2020) "The work of today is the history of tomorrow, and we are its makers" ~ Juliette Gordon Low.  This quote is the best way of thinking about the future of our city.
We are seeing major and exciting changes to our city.  Fresh by Brookshires, and our new restaurant, Sauce and Vine, are starting the building process, and we have a new creamery!  A sit-down restaurant is in final leasing talks in the new downtown three-story mixed-use building.  Likewise, as our downtown renovations near completion, our existing business are starting to do well too.  Indeed, our future is bright.
But what does it take to make all these great things happen?
To create a cool and vibrant city it takes a lot of hard work and dedication by our city team members and the support of you, the public.  Our staff works long hours to ensure we are planning to grow in a more responsible manner than other cities,  that we are safe, have good roads to drive on, have well-maintained parks, and our water and sewer is functioning. They are also good stewards of the financial processes needed to maintain the economic health of our community.
It takes months, and at times years, to negotiate and sign economic development deals to bring new business to our city.  Then after those deals are signed, it can take many more months and even years for the business to open.  Our Economic Development team has led the way to create an exciting city for all of us to enjoy, with a focus on quality, placemaking, economic resiliency, and to give residents and visitors a great experience.
It takes our field operations people, Public Works, Community Services/Building Safety, Parks, and Facilities teams who have managed projects to completely reconstruct downtown streets, including relocating all the utilities, while maintaining over 74 miles of roads. From mowing grass in parks to cleaning buildings, they do the hard work that is required.  They also inspect the buildings to ensure a safe environment for all of us.  Let us not forget the work they do to coordinate with TXDOT on all the maintenance and upgrades needed on the state roads like I-30, Hwy 66, FM 551, and FM 552.
It takes our Fate DPS team to create a safe community for all of us to work and live.  Fate DPS patrolled 151,813 miles in town over the last year to keep our city safe.  Fate DPS also responded to 915 fire calls, and 477 requests for medical assistance, to stabilize patients rapidly and prep them for Rockwall County EMS transports.  They have created  great partnerships with our neighboring cities, county, and state partners in law enforcement, the fire service, EMS, and emergency management to ensure we have a vibrant first responder team that stands ready, 24×7, to serve you!
It takes our Water and Sewer teams to work all hours, including weekends, to maintain our water and sewer systems.  They work in the dead of the night and the heat of a hot Texas summer to keep those basic systems working, and when they break, get them back up as fast as possible.  And then there are our Utility Billing and Court staff to serve you every day!
It takes our Planning and Zoning team to make the dreams of a better city a reality. They work with large and small businesses and developers to create a development plan, while still respecting property rights, to be ready for consideration by our Planning and Zoning Commission, and then your City Council.
It takes our Finance team to create and maintain a robust and transparent financial systems and processes, and due to their hard work, we have been recognized by both the State of Texas and other national organizations for financial transparency for many years.
It takes our city leadership team to provide the foresight and courage to forge a new path for local government.  To encourage the team to try new innovations, and approach every decision focused on a better future. This is how high performing teams work!
Do we make mistakes, of course.  However, we continue to get better and find innovative ways to improve the quality of service to our residents.    Each day our city employees work hard for you with little or no fanfare!  Therefore, on behalf of the Fate City Council, I would like to express our deep appreciation and gratitude to each of the City of Fate employees for a job well done.
Please also join me in thanking them when you have the opportunity, a word of encouragement from you can make their day.
I may be biased, but we have the one of the best city teams in the state of Texas!
David Billings, Mayor Pro Tem, City of Fate  
Submitted for publication in Blue Ribbon News
RELATED NEWS
---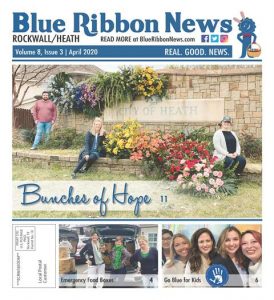 Our print edition is delivered free to ~15,500 homes in Rockwall and Heath, TX.
To share your good news and events, email editor@BlueRibbonNews.com.
Subscribe to our email newsletter here.
Advertising: 214-342-8000 or advertising@BlueRibbonNews.com.