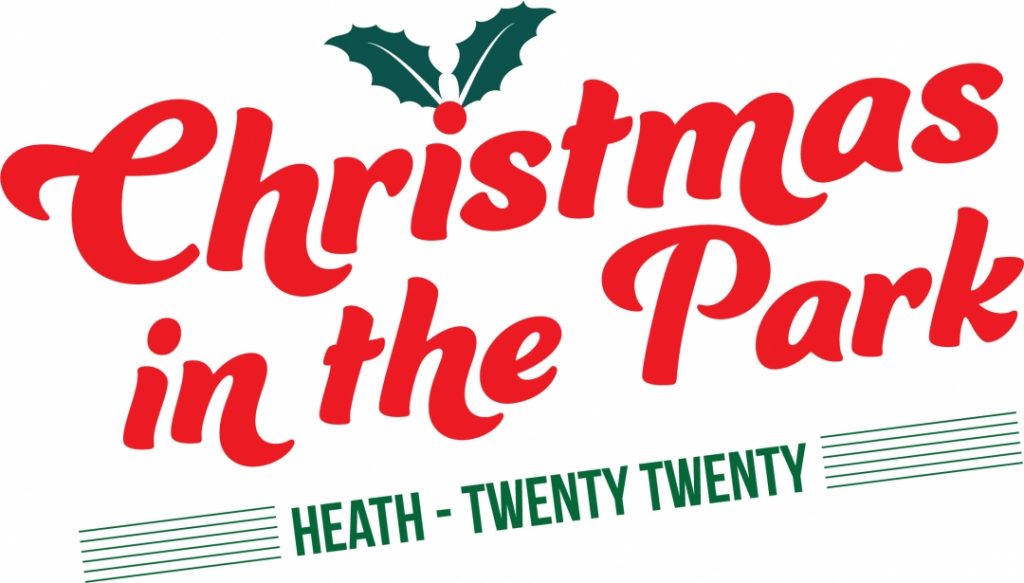 UPDATE Nov. 16, 2020 – From the City of Heath: "It is with regret that we inform you the City is canceling the December 1 Christmas Kick Off in Towne Center Park. Although every effort was made to plan a limited attendance gathering, the City has decided today to take the most cautious approach to celebrating the season as cases of coronavirus are spiking in our county and throughout the state. New Christmas lights will still be installed, which you can enjoy by strolling through the park or by taking a horse-drawn carriage ride. You can book your carriage ride at: https://fourwindscarriage.com/heath Thank you for your understanding. We want to do our part to help limit the spread and the incredible strain our frontline healthcare workers and system are facing."
HEATH, TX (Nov. 2, 2020) The City of Heath's Annual Holiday in the Park celebration is on hiatus this year. But, there will still be joy in Towne Center Park throughout December with carriage rides, more Christmas lights and a limited-capacity gathering with fireworks and an outdoor Christmas movie to kick it all off.
Here are the details and reservation links:
NEW LIGHTS AND CARRIAGE RIDES
Like so many other things, the City of Heath's Annual Holiday in the Park celebration is on hiatus this year due to COVID-19. But there will still be Christmas joy in Towne Center Park with all new lights and horse-drawn carriage rides!
The carriage rides will be available Thursdays to Sundays, beginning at 6 p.m., December 3 to December 27.
Rides are $50, and reservations must be booked online to avoid waiting lines and ensure social distancing.
There will be plexiglass between the driver and passengers, and the carriages will be cleaned between each ride. Carriages hold four average-size adults, or two adults with children.
2020 HOLIDAY IN THE PARK HIGHLIGHTS
Christmas Kick-Off

The new lights will be unveiled on December 1, during a Christmas Tree Lighting Ceremony featuring fireworks and a Christmas movie (Elf) on a 50′ screen. The ceremony begins at 6:30 p.m. and will be immediately followed by the fireworks display and movie.
Limited seating spots in the park for the kick-off will be available to Heath residents only on a first come, first served basis, with a reservation only.
(Have your Heath utility account number handy when you make your reservation.)
Each seating spot holds up to six people, and will be arranged more than 6 feet apart.
Entry and seating will follow CDC guidelines. This includes wearing masks until seated in your spot.
You can bring your own treats and drinks, blankets or lawn chairs. There will not be food or drink available onsite.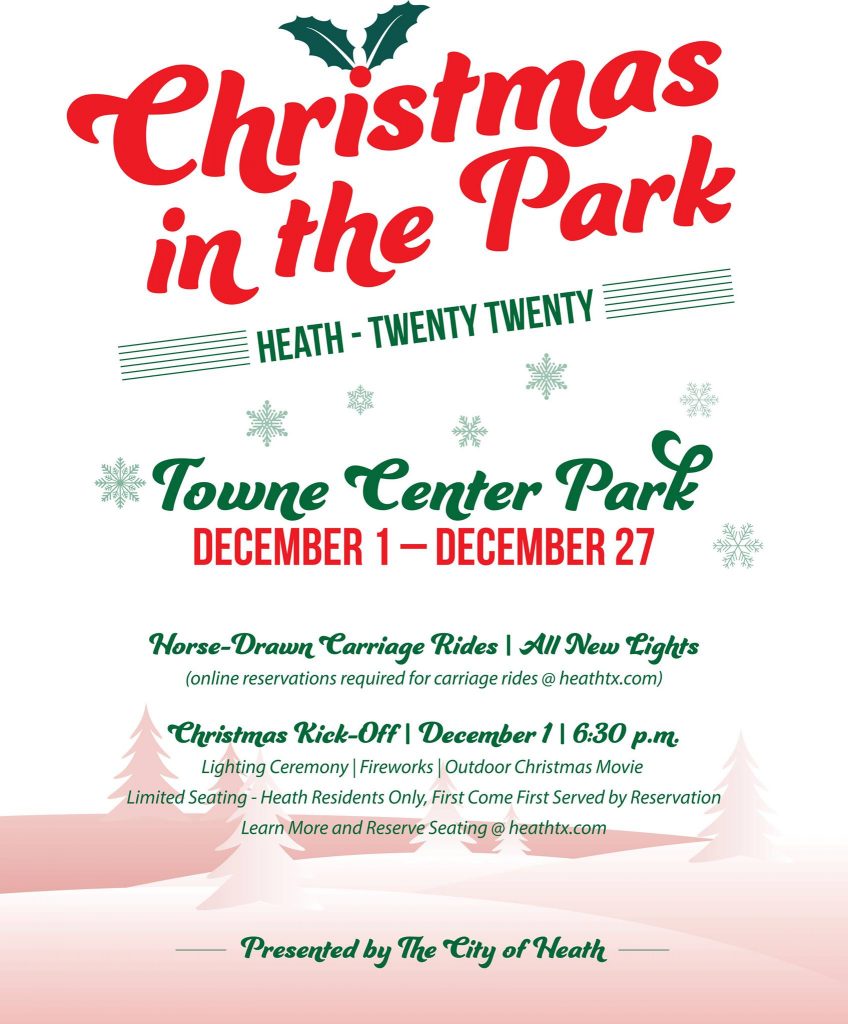 2020 EVENT SERIES SPONSORS