ROCKWALL, TX – November 30, 2020 – Rockwall-based Patriot PAWS trains and provides service dogs of the highest quality at no cost to disabled American veterans and others with mobile disabilities. Through first-class training, these dogs are able to help restore physical and emotional independence. With over 235 top-trained dogs already placed, this nonprofit is making a national impact and achieves its mission with excellence.
Milestone, Dallas-Fort Worth's home service provider, proudly employs U.S. veterans, and they now make up approximately 10% of their workforce. Supporting American veterans is a significant priority for the company, which leads to an exciting and natural partnership between Milestone and Patriot PAWS.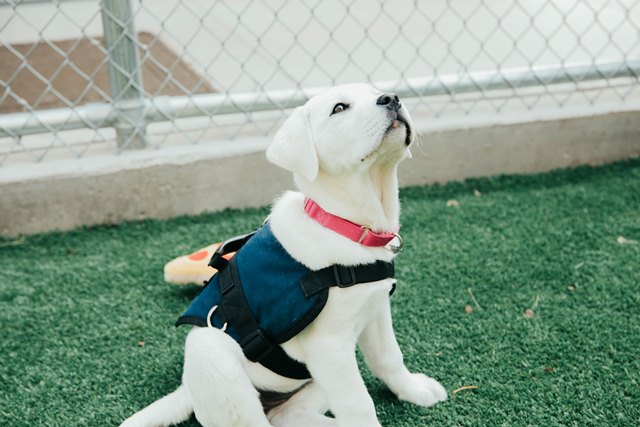 Introducing Millie!
This November, a little girl came home to Patriot PAWS – a 5-month-old white labrador retriever named Mille. Millie is one of the many new students in the Patriot PAWS program. The youthful retriever will spend the next 18-24 months participating in training to become the most supportive, loving, and helpful dog for an individual in need. Milestone is sponsoring the entirety of her training (hence the name Millie with Milestone!) leading up to 'match day' – where she is matched with her forever home.
Upon her arrival, Millie and her trainers got to work! Patriot PAWS' Director of Development, Sharon Satterwhite, shared, "Millie has been working hard at our Main Training Facility in Rockwall on the foundational building blocks of her training like offering eye contact, loose leash walking, halt-sit walking (when the dog knows to walk when the trainer walks, stop when the trainer stops), [and] polite door manners (sitting and waiting to go through a door/gate/entrance until released)."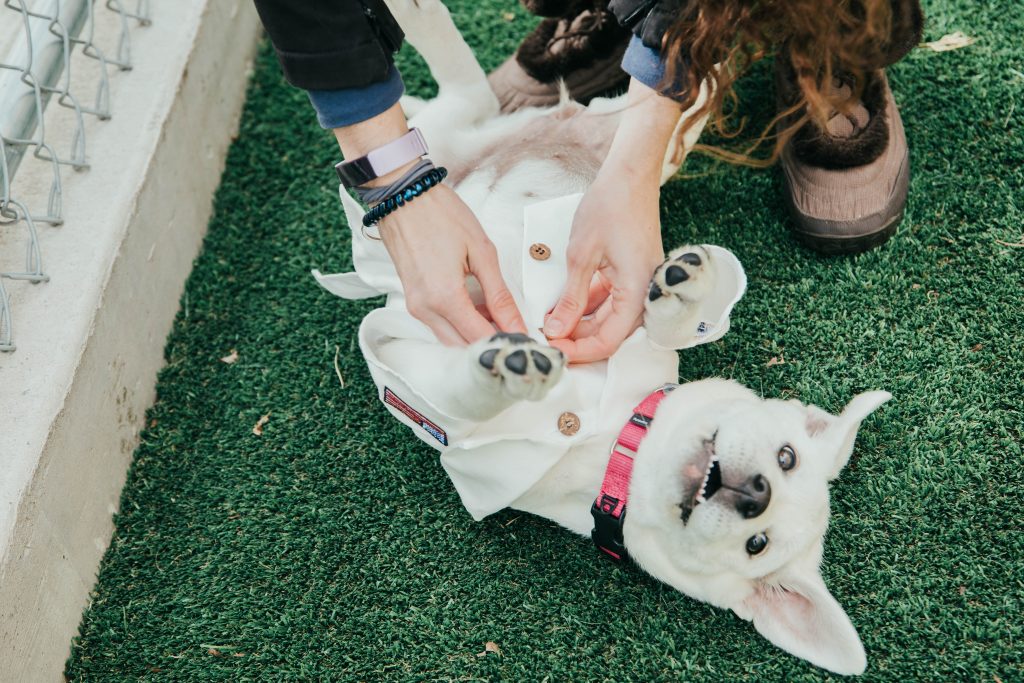 This month, Millie will head out for her next adventure of the Patriot PAWS program…in College Station!
Patriot PAWS partners with 'Student Puppy Raisers.' Satterwhite shares that "During her training in Aggieland, Millie will work with her Student Puppy Raiser on good house manners and good manners in public places. She will also continue to work on the cues she has learned [in Rockwall], applying them to her time in a home setting and during her public outings."
Upon program graduation, Patriot PAWS dogs have mastered 60+ skills. And many of these are custom to the owner's needs, such as retrieving cold water from the fridge, finding a cell phone in a moment of crisis, and knowing when it is time to show love with a motion of the hand. With the support of Milestone, Millie's owner will bring her home at no cost.
Milestone has partnered with Blue Ribbon News so readers can follow along with Millie's journey to becoming a hero for someone in need. Be on the lookout for updates as she learns and grows! From learning to sit to learning to retrieve a cell phone, BRN will be the source of all things 'Millie'!
About Milestone | Milestone is the #1 Home Service provider in the DFW Metroplex. We have more service trucks, more trained Electricians, Heating and Cooling Technicians, Plumbers, Drain Cleaners, and more satisfied customers than any other home service company in the Dallas/Fort Worth area. We offer a 100% Satisfaction Guarantee to show our customers that we'll stop at nothing to give each of them a superb customer care experience! We love being called the "favorite Dallas Technician" and "favorite Fort Worth Technician!"
Pup-date submitted by Britton Swanson with Milestone, in partnership with Patriot PAWS and Blue Ribbon News. Stay tuned to Blue Ribbon News for more Milestone pup-dates as Millie progresses through training with Patriot PAWS.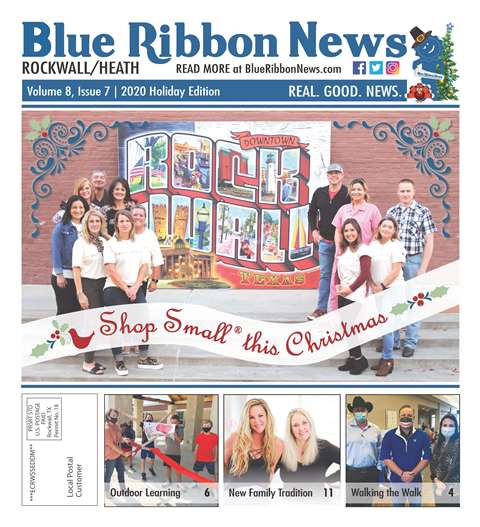 Our print edition is delivered free to ~15,500 homes in Rockwall and Heath, TX.
To share your good news and events, email editor@BlueRibbonNews.com.
Subscribe to our email newsletter here.
Advertising: 214-342-8000 or advertising@BlueRibbonNews.com.