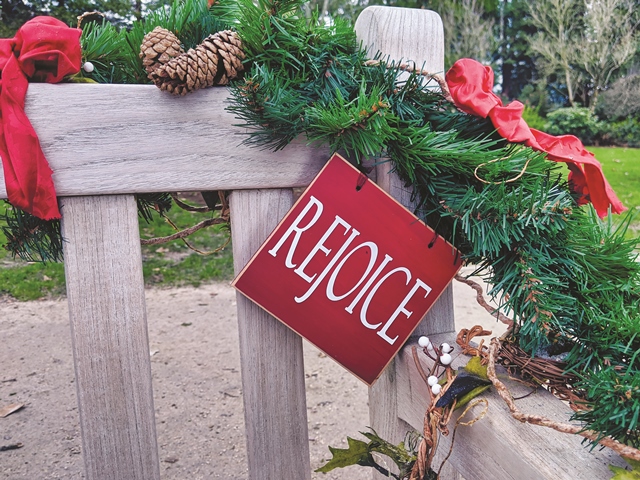 ROCKWALL, TX – Dec. 22, 2020 – In the days after the latest presidential election, with the outcome still uncertain, folks were wringing their hands. As the week dragged by, a large percentage of the populous drooped like Super Bowl attendees wearing the losing colors.
There is more at stake in an election than in a football championship, however. And beneath the disappointment faced by supporters of a losing candidate, fear may reside. We fear the "other side" holding the reins of our nation the next four years. We fear a leftward or rightward societal shift and a loathsome trajectory. We fear the unknown.
Our cultural landscape features mostly mountains and valleys with a narrow Desert of Uncertainty in between. Most of us lean to the extreme opposite in our political preferences.
Jesus warns believers to be "either cold or hot" rather than lukewarm and indifferent (Revelation 3:15 – 16*). However, his words apply not to our national fervor but to our conduct as his followers. No other passion should compete with this greatest one: "You shall love the Lord your God with all your heart and with all your soul and with all your mind" (Matthew 22:37). And though our political zeal may be connected to our love for God, we can avoid misplaced affections by keeping in mind the second greatest command: "You shall love your neighbor as yourself" (v. 39).
It's curious that we might distain the socio-political opinions of a neighbor down the street yet hope they will attend the clubhouse pot-luck because they always bring great barbecued brisket. Or that we don't mind our doctor's and dentist's political affiliations as long as they provide us with satisfactory treatment. The love of self often serves as a circuit breaker for our hot-button concerns. However, I've observed that my love for God has an even greater effect on my view of "the enemy."
I encountered a serious rival in high school. The girl never knew I hated her (for my own selfish reasons), but God knew it. After I surrendered my life to Christ a year later, my animosity for this girl surfaced like a deep-seated thorn ready to be extracted. I couldn't love God and hate her. "If anyone says, 'I love God,' and hates his brother, he is a liar; for he who does not love his brother whom he has seen cannot love God whom he has not seen" (1 John 4:20).
Are we excused then for our contempt of the other team and their fans in the political arena? While this animosity is understandable in worldly contests, God's people should not be seeking to make this nation our perfect homeland but to "desire a better country, that is, a heavenly one" (Hebrews 11:16).
Hundreds of years before wise men followed a star in search of a king, the prophet Isaiah proclaimed Christ's coming, "For unto us a child is born, to us a son is given; and the government shall be upon his shoulder" (Isaiah 9:6). The prophet Zechariah also saw God's kingdom coming and urged his people to "Rejoice greatly…. Behold, your king is coming to you; righteous and having salvation is he, humble and mounted on a donkey" (Zechariah 9:9).
While the chants and fight songs of teams and parties all fade away, God's Word endures forever (Isaiah 40:8) and reminds us that we all need the Savior of the world, "good news of great joy that will be for all the people" (Luke 2:10). Therefore, "Let the nations be glad and sing for joy" (Psalm 67:4).
*Scriptures are from the English Standard Version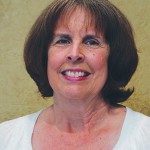 By Patti Richter. Patti writes and edits Christian faith articles and has co-authored Signs of His Presence: Experiencing God's Comfort in Times of Suffering (March 2019). Read more of her essays at blueribbonnews.com/category/faith.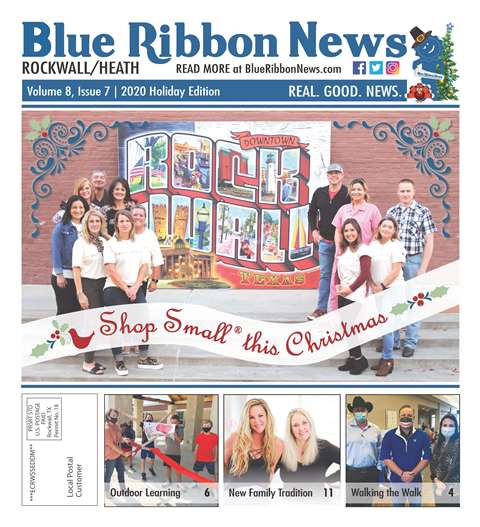 Our print edition is delivered free to ~15,500 homes in Rockwall and Heath, TX.
To share your good news and events, email editor@BlueRibbonNews.com.
Subscribe to our email newsletter here.
Advertising: 214-342-8000 or advertising@BlueRibbonNews.com.