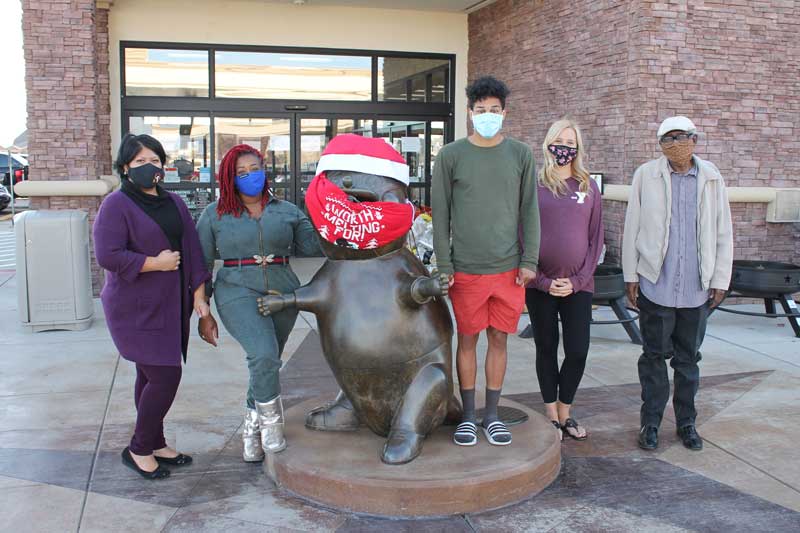 ROCKWALL, TX – December 22, 2020 —Two years ago, Xavier Cunningham – a 24-year-old with special needs who's high functioning – came into the J.E.R. Chilton YMCA at Rockwall to apply for a membership. Xavier had been in and out of foster care since he was three years old, and was at the time living with a friend in Rockwall. He wanted to become a member at the YMCA, but he had no income and couldn't afford the membership fee. After hearing his story, and recognizing that he was an individual with special needs, the Y covered 100 percent of his membership through financial assistance.
"We could tell that he had special needs, and had told us he had been through foster care and was just trying to figure things out. So we wanted to help him out," said Jocelyn Craig, Rockwall YMCA Membership Director.
When it comes to the Rockwall Y's membership policy, Xavier's case isn't exactly an exception. The Y never views income as a barrier to becoming a member there. In an effort to ensure its facility, programs and services are open and welcome to all, the Y offers Financial Assistance to qualified individuals and families as well as a variety of membership plans to fit every lifestyle.
Over time, Craig got to know Xavier through his visits to the Y. Having a son with special needs herself, Craig empathized with Xavier and his current situation, and the two formed a close friendship.
Throughout the spring after the pandemic hit and the summer following, Craig noticed that Xavier hadn't been visiting the Y as regularly and that it had been a long while since she had seen him. Then around Columbus Day, when the temperature had started to dip and brought colder weather, Xavier showed up at the Y. He was in shorts and a t-shirt, shivering from the cold and much the worse for wear.
Concerned, Craig asked him how he had been and what was going on. He told her he had hitchhiked to the Y from Kansas. He had tried to go up there to live with some foster families but said they weren't treating him right and he didn't feel safe there. He told her he had been on the road from Kansas the past three days, hadn't had anything to eat for a day and had nowhere else to go.
"He said he felt much safer in Texas and had remembered the Y as being somewhere safe for him," Craig said.
Seeing Xavier in such a bad state called Craig to take action; She knew at that moment that she had to do something to help him out. She gave him a Chick-fil-a gift card from the Y's COVID outreach program so that he could eat every day, and accompanied him down to Rockwall County Helping Hands. With the aid of Helping Hands Director of Assistance and Referral Tarren Oswald, the agency was able to find shelter for him at the Rockwall Inn. Helping Hands assisted with covering his living expenses. Recently, Lakepointe Church also pitched in to help with his costs there.
Once Xavier had settled into his new living situation, Helping Hands directed Craig to reach out to Lakes Regional Center in Rockwall. Lakes Regional is a facility that deals with crisis intervention for individuals with developmental and intellectual disabilities by placing them in various programs such the HSC Housing program, which provides housing placement options in the form of Group Homes and Host Homes for individuals with mental health difficulties. Essentially, the program allows these individuals to live with a family and become a real member of that family.
"Lakes Regional helped me get his testing done and have been partnering with me for providers, and in the interim I was getting his social security for him," Craig said. "But that can take five to six months, so we were kind of between a rock and hard place; He can't get funding for these programs without that, but he also can't live in a hotel or on the streets for five or six months either."
Throughout this whole process, the Rockwall Y became a true family to Xavier. After learning of his plight, staff members and the Rockwall community as a whole stepped up to provide for Xavier while he awaited placement into a Host Home.
"Our members and really everyone here at the Y has pitched in to help him," Craig said. "One of our instructors bought him a bike. Some of our members who really got to know him while he was waiting to be placed in this home donated clothes, food and gift cards to him. We just had a ton of people wanting to help him while we were in the paperwork process for getting him into a home."
Through assistance from The Willis Group, AMICA Rockwall, State Rep. Justin Holland, and the office of then-Congressman John Ratcliffe, Xavier found a new Host Home and family.
On Dec. 1 Craig reached out to The Willis Group – Moving Forward social services agency. The Willis Group was founded and created in 2009 in Rockwall, with a mission to provide quality care and community resources to teenage parents, individuals with disabilities and special needs, and the elderly. After learning about Xavier, the agency began looking for a matching family based on his needs.
"We contacted a few families but looked more so at the Hayden family, based on their diverse household, location and overall compassion for helping others," said Jennifer Willis, executive director / administrator of The Willis Group. "We contacted Mr. Sheffield Hayden, Jr. to discuss Xavier and then decided to request the family do a trial placement. Mr. Hayden agreed to do the trial the upcoming weekend, December 11-14 so we could fast track placement if it was a match.
"Within an hour of Jocelyn's initial call, we called her back excitedly to explain we had a potential match!"
The Willis Group Executive Administrative Assistant Nayely Rosas, acting as Xavier's case manager, purchased a few personal hygiene items and an air mattress for Xavier, and dropped him off for his trial weekend with his potential new family. Rosas talked extensively with Xavier throughout the weekend, to reassure him that he was safe and loved.
When Rosas picked Xavier up the following Monday, he told her he had settled on the Hayden family as his new family.
The Willis Group then worked collaboratively with Lakes Regional Center to learn more about Xavier's needs and disability, and then requested the Hayden family make the move for Xavier happen before Christmas.
Xavier moved into his new home on Dec. 22 – just in time to celebrate Christmas with his new family!
"We are beyond excited to work with Xavier as our work is just beginning," Willis said.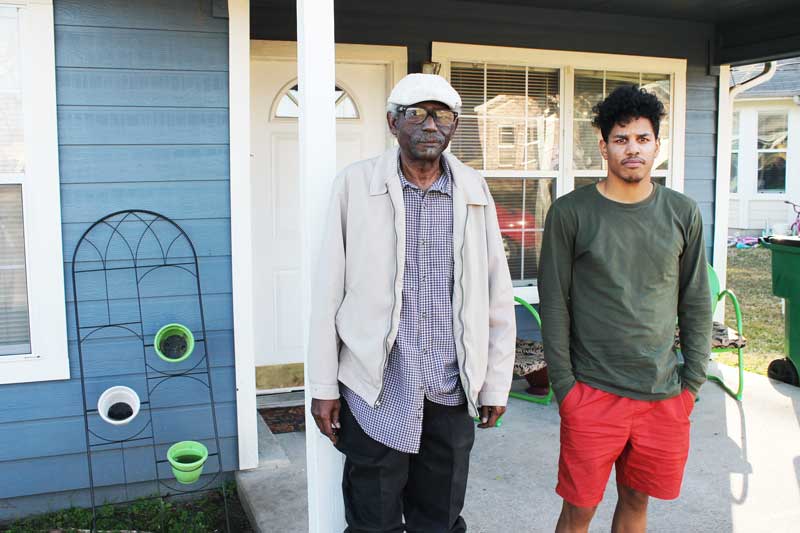 Xavier's story highlights the remarkable sense of giving and philanthropic spirit of the Rockwall YMCA and the Rockwall community. While Craig took the lead on coordinating the effort to get Xavier into a home, checking in with him daily and managing the money and gift cards donated to him, she credits the community for their incredible contribution in helping turn this young man's life around.
"The ability of the community to come together in Rockwall is just amazing, from our members here at the Y to Helping Hands and Lakes Regional and everyone who has pitched in to help Xavier," Craig said. "None of this would've been possible without them."
Craig said the whole journey of finding Xavier a home and a family has been a tremendous blessing.
"For me, I feel that God put him in my life for me to be able to help him. But I've also learned from him along the way, too: how to take a step back and not take anything for granted, to understand how important family is and how we need to be there for each other."
Story and photos by Austin Wells, Blue Ribbon News.
---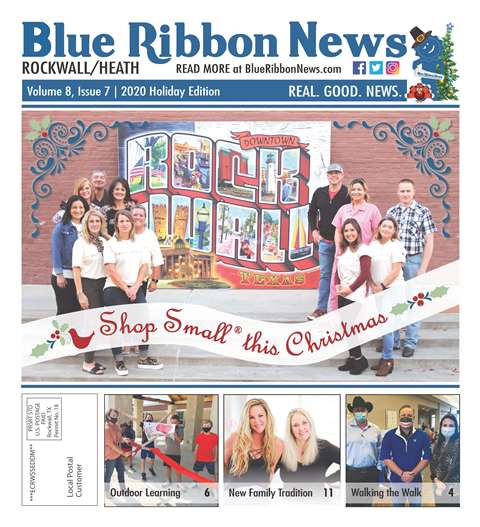 Our print edition is delivered free to ~15,500 homes in Rockwall and Heath, TX.
To share your good news and events, email editor@BlueRibbonNews.com.
Subscribe to our email newsletter here.
Advertising: 214-342-8000 or advertising@BlueRibbonNews.com.
---