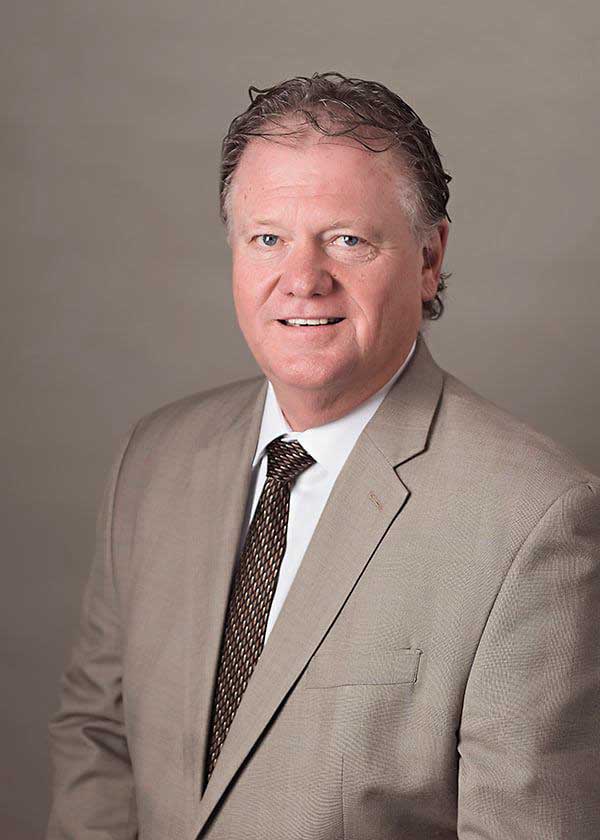 ROCKWALL, TX – Jan. 20, 2021 – How do you even begin to thank someone for a lifetime of service? On January 31, City Manager Rick Crowley will retire after 42 years in municipal government, 37 of those with the City of Rockwall. A lot has changed here since his arrival, and throughout his tenure, Mr. Crowley has undeniably had a huge impact on the growth and success of the City of Rockwall.
When Rick Crowley first came to the City of Rockwall as an administrative assistant, parachute pants were popular, and New Coke hadn't yet been invented, or abandoned. The year was 1984. Crowley has indeed seen a lot of change at the City during his tenure. For starters, the population of our town was a whopping 9,000 at the time. In contrast, today more than 46,000 call Rockwall home. "When I came here, Rockwall was a small town with far fewer stores and businesses, and I have watched it grow into a major destination for various industries, professional services, commercial, and retail," Crowley said.
Crowley came to Rockwall from Colorado City, Texas, where he was the City Manager of the town of 5,600. Rockwall was the big city in comparison. Before Colorado City, Mr. Crowley worked three years for the City of Burleson as well. In Rockwall, Mr. Crowley has served in several key roles over the years, including Director of Parks and Recreation, Director of Public Works, and Director of Municipal Services. He was promoted to Assistant City Manager in 1998, and served in that role until April of 2012, when he was chosen to become the next City Manager for the City of Rockwall.
Upon his retirement, Rick Crowley has calculated that he will have attended more than 1,000 City Council meetings from all the municipalities over more than four decades. Since he arrived, the City of Rockwall has grown from 59 employees to more than 300 now, and Rockwall boasts a park system that has blossomed from 40 to 970 acres.
"Rick has been instrumental in helping the City of Rockwall successfully and smoothly navigate a lot of change over the years," said Rockwall Mayor Jim Pruitt. "Rick's knowledge and experience has been valuable in helping many City Council groups move forward and plan for the future of this quickly growing city—to ensure that growth is deliberate and intentional."
Crowley has overseen transition in the City of Rockwall in many major areas, including the building of The Harbor, expansion of the parks and trails system, recreation programs, transitioning the fire department from completely volunteer to a combination paid / volunteer force, and managing the high quality growth in residential and commercial development—just to name a few.
"Although the population has grown significantly during my years here, Rockwall continues to have its small town feel where residents truly care about one another. It is a great place to live," Crowley said. He and his family will continue to live in Rockwall after his retirement. He may even attend an occasional council meeting.
Submitted press release edited for publication in Blue Ribbon News. 
---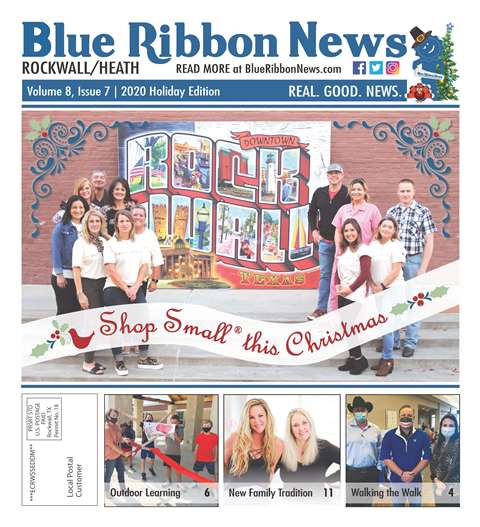 Our print edition is delivered free to ~15,500 homes in Rockwall and Heath, TX.
To share your good news and events, email editor@BlueRibbonNews.com.
Subscribe to our email newsletter here.
Advertising: 214-342-8000 or advertising@BlueRibbonNews.com.