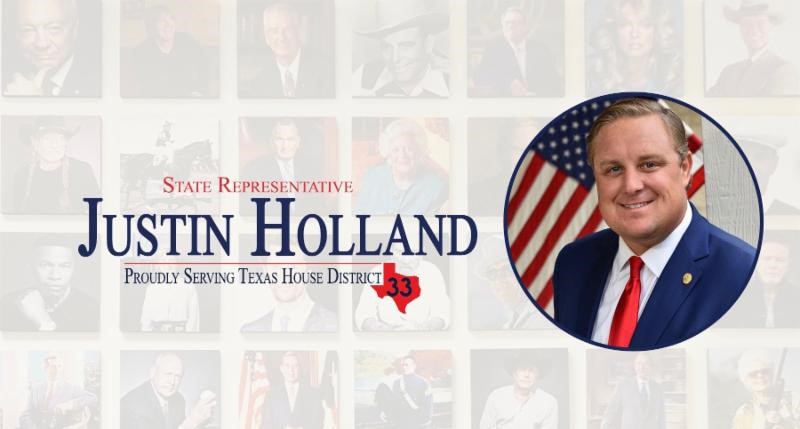 AUSTIN, TX – Feb. 4, 2021 – Speaker of the Texas House of Representatives Dade Phelan (R-Beaumont) has appointed State Representative Justin Holland to serve on the House committee on Appropriations and as Vice Chair of the House Committee on Urban Affairs.
"I am extremely honored to serve on Appropriations during a tough budget year and look forward to getting to work for the people of the State of Texas. As the Vice Chair of the Urban Affairs Committee, I look forward to protecting individuals' private property rights and addressing the issues facing our most local form of government.  We've had a unique interim with special challenges that will take innovative solutions. Texans deserve bold and significant outcomes from the 87th Legislative session from their lawmakers and we look forward to delivering," Holland said on Thursday.
The major constitutional requirements of the legislative process this session will entail passing a $250+ billion biennial budget for the State of Texas for 2022-2023 and completing the once-per-decade redistricting process. The 181 legislators, with input from the public, will draw the district boundaries for congressional seats, state senators and state representatives for the next 10 years. Additionally, Texas leaders have signaled broad support for maintaining funding and honoring investments into Texas' public education system from the sweeping reforms of House Bill 3 and Senate Bill 2 during the last session. As a father of two young children in Rockwall ISD, Representative Holland is proud of the work that Texas has done for education and will continue to strongly support the public education community.
On Monday, Texas Governor Greg Abbott signaled his support for legislation that would reform the election system, bail reform, pro-public safety and law enforcement bills, civil liabilities protections for business (pandemic related) and rural access to broadband service. Holland stands by Governor Abbott on his concerns and calls to action in these policy areas. All of these policy issues were named emergency items by Governor Abbott and can be acted upon immediately by the legislature. Representative Holland was pleased to hear strong support from Governor Abbott on the issues of protecting life in the womb, religious freedoms (churches are essential) and the second amendment rights of Texans. Holland hopes for a strong, conservative session in the policy areas of life, second amendment and religious liberties. In 2017, Holland passed the Texas Online LTC Act (House Bill 3784) which expanded access to credentialed carry of firearms, safety and education training in Texas. Holland is a lifetime member of the NRA and carries an A+ rating with the organization.
Representative Holland is eager to announce his office legislation portfolio which will deal with issues ranging from easing restrictions and regulations on businesses, tort reform and laws that would improve policy in the areas of public safety, law enforcement and veterans in business after the military. Holland will be carrying HB 983, the "Alcohol-to-Go" bill, a relaxed pandemic policy that has gained the nod of the restaurant community to become permanent – as well as the Governor and Speaker. Holland will announce bill numbers as the legislation is filed.
The House Committee on Appropriations consists of 27 members and has jurisdiction over all bills and resolutions appropriating money from the state treasury. The Appropriations Committee is responsible for creating a balanced state budget for the biennium and is widely considered one of the most powerful committees in the Texas House.
The House Committee on Urban Affairs has jurisdiction over municipalities, their relationship to the state, their land and use regulations, and their power authority and limitations. Representative Holland will serve as the Vice Chair of this committee in only his third term in office.
Representative Holland represents House District 33, which encompasses the eastern, northern, and western most boundaries of Collin County as well as the entirety of Rockwall County. Representative Holland's office, along with the Capitol Complex, is open to the public and plans to remain so during the 87th Legislative Session.
Submitted press release, edited for publication in Blue Ribbon News. 
---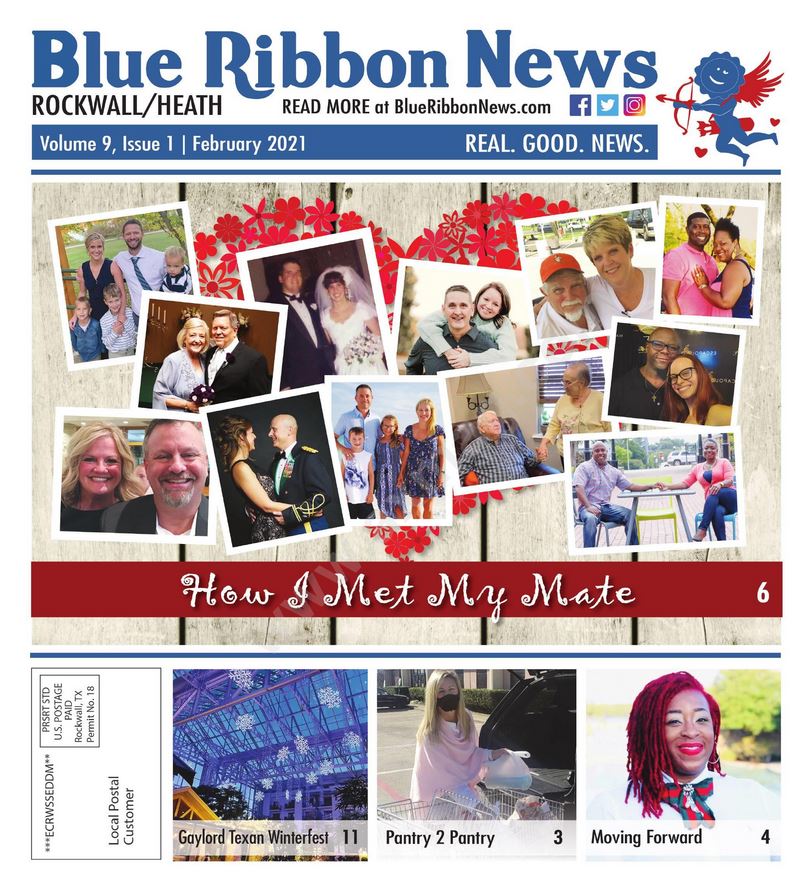 Our print edition is delivered free to ~15,500 homes in Rockwall and Heath, TX.
To share your good news and events, email editor@BlueRibbonNews.com.
Subscribe to our email newsletter here.
Advertising: 214-342-8000 or advertising@BlueRibbonNews.com.