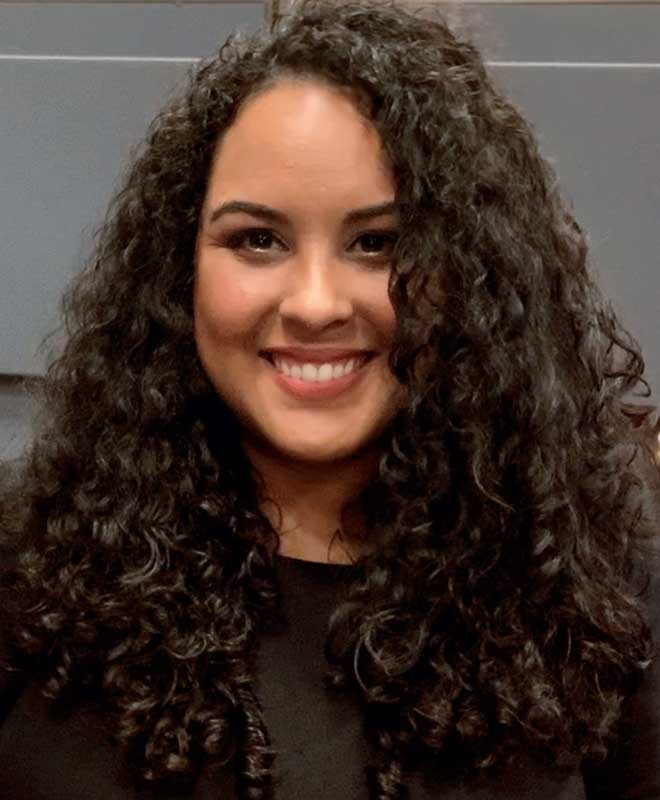 ROCKWALL, TX – April 5, 2021 — As the Rockwall County Uniform Election 2021 approaches, Blue Ribbon News invited all candidates running for Rockwall City Council to participate in our Candidate Q&A Series. We provided a questionnaire for each candidate on the ballot to provide some insight on themselves and their platform. The Early Voting period for the Rockwall County Uniform Election 2021 is April 17-29th. Election Day is Saturday, May 1st.
Meet Dr. Priscylla Bento, who is running for Rockwall City Council Place 3 in the upcoming election. Read all about Lewis in our questionnaire below.
First and Last Name:
Dr. Priscylla Bento
City of Residence:
Rockwall
---
---
Immediate Family Members:
Father: Sergio Bento
Mother: Nilde Bento
Sister: Julie Bento Cortez
Brother-In-Law: Edgar Cortez
Education:
I have completed the following degrees:
– PhD in Urban Planning and Public Policy
– Masters of Public Administration
– Bachelors of History and Political Science (Double Major)
– Bachelors of French
Occupation:
I currently hold one full time position and two part time positions, including:
– Policy Manager with the City of Dallas, Office of Equity and Inclusion (full time)
Conduct policy research and implementation regarding human rights and fair housing programs including equity, human trafficking, and advancement of affordable housing. Also analyze and develop citywide policy directly tackling the immediate COVID-19 pandemic crisis.
– Adjunct Professor of Political Science at the University of North Texas Dallas
Serve as professor of Political Science, planning course formats and implementing learning objectives while utilizing the collaborative learning process.
– Adjunct Professor of Government at Dallas College, Eastfield Campus
Serve as professor of Government in regular and dual credit course formats, with courses covering materials in both federal and Texas government.
Political Experience:
My political experience has ranged many years, including:
– City of Rockwall Main Street Advisory Board (2018 – 2019)
Appointed board member by the Rockwall City Council
– City of Dallas Reinvestment Zone 18 Maple/Mockingbird TIF Board (2015 – 2021)
Appointed board member by the Dallas City Council
– Virtual Student Federal Service – U.S. Department of State (Fall 2017)
Engaging Hispanic Youth in U.S. Diplomacy through the Hispanic Employee Council of Foreign Affairs Agencies (HECFAA)
– Congressional Fellow – U.S. House of Representatives (Summer 2015)
Competitively selected as an Archer Center Fellow from across the University of Texas System for a Washington, D.C. academic fellowship program
Current and Past Public Service, Activism and Volunteerism:
I have contributed vastly to public service both through my professional and academic background. My primary public service in the past seven years includes my services as:
– Community Outreach Manager & Researcher – North Texas Regional Housing Assessment (Summer 2017)
The Regional Housing Assessment with the University of Texas at Arlington was a yearlong research project taking place from January 2017 thru January 2018 for an area covering 13 counties in the Dallas Fort Worth Metropolitan.
– Graduate Research Assistant – Fair Park Re-invigoration Plan (Spring 2016)
The Institute of Urban Studies and researchers engaged with community leaders and Fair Park tenants while exploring national best practices to ensure their commitment to shaping sustainable urban communities
– PhD Researcher – Cadillac Heights Community Development Strategic Plan (Fall 2015)
A collaboration between the Department of Public Affairs at the University of Texas at Arlington (UTA) and Terra Shelter Inc. to develop a Community Development Strategic Plan for Cadillac Heights.
– Rotary Group Study Exchange Program (Summer 2013)
Selected for a unique cultural and vocational exchange opportunity for businesspeople and professionals in the early stages of their careers
Why are you running?
I run for office because I believe that the heart and soul of local government is the community. My primary focus is on community input and ensuring local transparency as our small city continues to grow and change. I want to contribute to the engagement of community and local government in Rockwall. I believe with my professional and academic background I can also contribute to our city's growth and provide a space where the everyday resident has the opportunity to be represented in our city's functions.
What are some specific goals you would like to accomplish if elected?
I have five specific policy goals that include:
– Public Safety: Guaranteeing a safe community, supporting our men and women in uniform, and ensuring optimal accountability for those that are serviced.
– Infrastructure: Focusing on our city's infrastructure, such as streets and water, to ensure the best quality for our residents.
– Development: Recognizing economic development is not one size fits all and that we must encourage development in our city as long as they meet our Rockwall standards.
– Public Services: Ensuring the public services our residents receive in the City are of the best quality and up to standards that our communities need.
– Neighborhoods: Strengthening our neighborhoods and communities through local policies and community engagement.
What is your stance on how the city should handle growth?
City growth is not a microcosm that occurs within a vacuum that can only be addressed by elected and hired city officials. In fact, the concept of growth specifically through the lens of economic development and planning was a large basis of my PhD dissertation. In regards to how the City handles growth, I believe the transactive approach should be utilized as it is based out of the communication bridge between residents and city professionals. This focus of communication allows for a unified process where all are involved in the growth found in Rockwall. The city professionals provide their expertise and residents provide their lived experience. The two perspectives then contribute to how growth can be encouraged, planned, and managed.
However, it must be noted that growth is not only an economic concept within a city's functions, rather it is an all-encompassing concept that includes city services, infrastructure, and public safety. Each of these policy areas should have the same transactive approach where professionals can bring their expertise and can be equally coupled with resident insight. Local government is the place where residents have the most impact and I believe the City should handle growth with resident input at its forefront.
How would you assess the city's response to the COVID-19 pandemic? What additional steps does the city need to take at this time?
The COVID-19 pandemic is a once in a lifetime experience and something no one could've imagined would ever occur. That being said, at its inception the City did the best it could with the limited information and novelty of what this pandemic brought about. The reality is that in the beginning of the pandemic no one at any level of government was 100% fully aware of COVID and its impact on our communities. As the pandemic evolved, so did the city's response to best address the reality of what was being faced.
However, as the pandemic has progressed I believe an area that could be ameliorated would be that of community engagement and informative outreach. The reality is that many residents do not follow social media accounts, attend/watch city council meetings, or interact with city functions beyond the public services provided. Therefore, unprecedented times call for unprecedented measures including how we reach out to our residents amid the COVID pandemic. The lack of readily accessible information and clear communication has often led to frustration in the community and rightfully so. We must do better to communicate with residents on all levels and provide assistance and services addressing pandemic needs.
What are some non-pandemic issues you feel the city needs to address, and how would you approach those issues if elected?
An important non-pandemic issue that need to be addressed includes public safety. Often as a concentrated population grows in a given location, the probability of crime also increases. Rockwall has dealt with fluctuations of crime as our population has grown. It is important that we continue to support our police department to ensure that public safety remains a priority as our town continues this trajectory of population growth.
Additionally, another top non-pandemic issue affected by growth is our infrastructure and public services. As our population and number of homes increase, public service and infrastructure needs also increase. We must take a proactive approach to this growth and ensure our infrastructure and public services meet the projected growth of our city and not just our immediate needs.
As our city continues to shift and change I would approach these specified issues through the previously mentioned transactive approach. As an elected leader I would focus on community input coupled with professional expertise to best address our public safety, infrastructure, and public services. It seems silly to say, but the truth is that teamwork makes the dream work. We are all community members and part of the City of Rockwall. If we can work together, the future of our City on a Hill remains forever bright.
What do you like to do for fun? Any hobbies?
I completed my PhD in Urban Planning and Public Policy last December 2020. So, for the last seven years my life revolved around my PhD studies, research, and public service. Now that I have completed my studies I am rediscovering the concept of fun and my passions. One of these hobbies includes mixed martial arts, which I have trained on and off for many years since 2009. One of the many martial arts I enjoy is Brazilian Jiu Jitsu and I hope to train fervently this year in my hopes of garnering a blue belt.
Additionally, I also enjoy traveling and experiencing the beauty of the world. There is so much beauty on this earth and it is my privilege to experience it through my travels. I hope COVID does not last too much longer as my wanderlust is only increasing by the minute.
Finally, I love politics and policy. It has been a passion of mine and I truly enjoy the analysis of both policy and politics for fun. As a former student at Rockwall High School I was heavily involved in many school clubs such as the Speech & Debate team and Youth & Government. This passion paved the foundation for my entire academic and professional career.
What's one thing others may be surprised to learn about you?
One thing most folks may be surprised to learn about me is that I speak four languages. My parents are from Brazil, so my first language is Portuguese. I went on to learn English once I began elementary school. Also, my father is a Pastor of a Spanish congregation so I quickly learned Spanish within our church. Finally, I began my French studies at the Utley Freshman Center and Rockwall High School. I continued studying French in my undergraduate studies and went on to earn a Bachelors in French.
Anything else you'd like to share?
As mentioned before, my parents are immigrants from Brazil. As a young girl my father knew one of the challenges my sister and I would face would be the concept of identity in America. The challenge as a first generation American is one that all children of immigrants have faced in this country. He never wanted us to doubt who we were and where we come from. So, one Saturday morning while we were watching a parade on the television my father sat beside me and said, "You see that man?" He was pointing to President George H.W. Bush. "That man is your president," he continued, "and you see this flag?" He was pointing to a small American flag he held in his hand. "This flag is your flag," he said. My father went on to explain that we were Americans and no one could ever take that pride and honor away. My father that day planted a seed of love for my country and my countrymen.
The seed of love that was planted for my country has bloomed. I run for office because I love my country and I love Rockwall. God bless!
The publishing of any public announcement or paid political advertisement on this news site or in our print edition does not imply a political endorsement on the part of Blue Ribbon News; we welcome all candidates to submit their announcements, positive news-related events, and paid political advertising.
---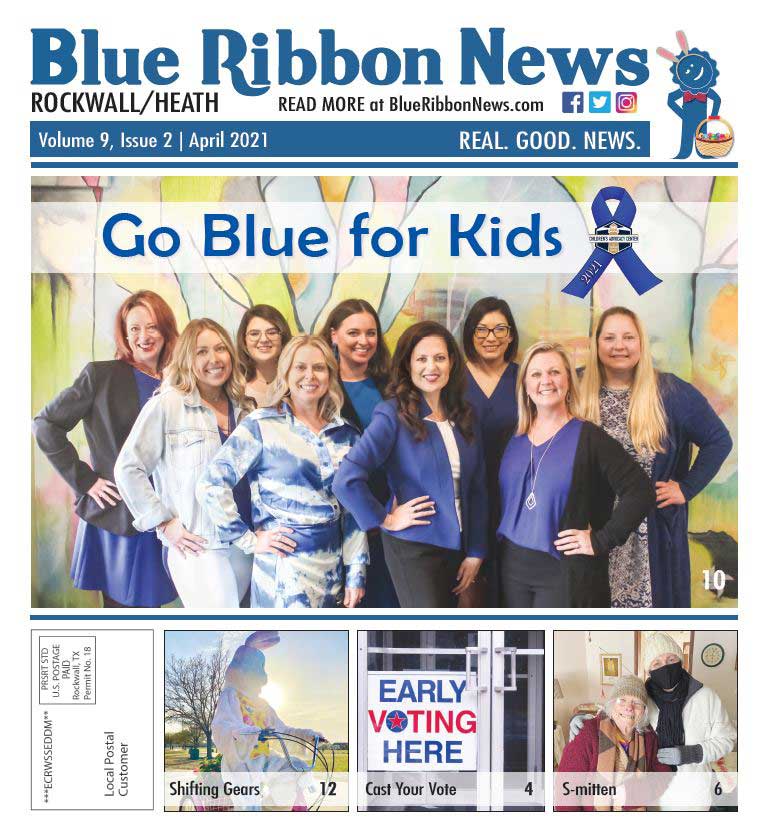 Our print edition is delivered free to ~15,500 homes in Rockwall and Heath, TX.
To share your good news and events, email editor@BlueRibbonNews.com.
Subscribe to our email newsletter here.
Advertising: 214-342-8000 or advertising@BlueRibbonNews.com.
---
---