ROCKWALL, TX (June 18, 2021) As vaccines continue to roll out to help stem the number of positive COVID cases, there's one vital resource that remains scarce across the country. Carter BloodCare reports the need for blood has reached critical levels – especially for type O and B – around the nation and right here in the Rockwall community.
While the need for blood has always been present, there has never been a more vital time for the community to donate and save lives than right now. And the good news is, you don't have to travel across the lake to find a donor center – you can visit Carter BloodCare's very own donor center located here in Rockwall!
Last June, as the pandemic was really beginning to ramp up, Carter BloodCare opened its first ever donor center designed specifically with social distancing in mind at 1307 Ridge Road, Suite #1105. With just four donor beds as opposed to the normal eight bed capacity found at other Carter BloodCare donor centers, the Rockwall center offers more spacing so folks can safely donate.
Since opening to the public, the center's Operations Coordinator Marriah Sanchez said the community has stepped up in true Rockwall fashion to donate and save lives.
"The community has definitely come out and has been super supportive in giving those donations that we've been needing on a daily basis, and not just at Rockwall, but all over the metroplex," Sanchez said.
All six staff members of the center's small but mighty team – a few of them local residents who call Rockwall home – are highly trained phlebotomists who guide donors throughout the full process of giving blood. Aside from drawing blood, they greet donors at the door, help them register for a donation, go through the donor's health history and can answer any questions donors may have about giving blood.
With such a knowledgeable and friendly team at the Rockwall donor center, donors can rest assured that they're in good hands – which can make the process a lot less intimidating for those who haven't given blood before.
Why give blood?
Hospitals use blood products for a wide range of situations including accidents, surgeries and ongoing treatments. The daily demand for blood and blood products for patients requiring chronic transfusion, scheduled surgery, and cancer treatment is ever-increasing. By donating blood, you can help give hospitals the ability to be prepared for emergencies and help save lives.
"Life is slowly returning to a normal rhythm. The national and local blood supply, however, is not," said Clinnis (CJ) Adams, MBA MT, Laboratory Director, Texas Health Hospital Rockwall. "Currently, there are not enough blood donations to support the patient need. Factors such as a rapidly growing population, medical treatment advances, and the pandemic have strained the blood supply to levels not seen in decades. There is only one solution: a collective, consistent effort by all eligible people to give blood."
Blood products also play a critical role in the health of mothers and their babies during labor and delivery. Hospitals frequently use blood products during the delivery process, from treatment of severe anemia to hemorrhage. According to Kristy Gregory, RNC-OB, Maternal Child Services Clinical Nurse Manager at Texas Health Rockwall, obstetric hemorrhage is one of the leading causes of maternal mortality.
"There are many processes in place to improve early recognition and readiness, but when it comes to response, depending on the ability to transfuse units of donated blood is a major component to saving these new mothers' lives," Gregory said.
Gregory, herself a regular donor, has experienced how critical those units of donated blood can be for the health of moms and their babies.
"Massive transfusion protocols depend on multiple units at a time being delivered to a patient, and when the supplies are low, it strains the whole system," Gregory said. "Personally, I have looked at a new mom and seen the color leave her face. I've seen her lose blood faster than you could pour it in. No family wants to experience that, and even when the outcomes are good in the end, the trauma of that experience leaves a scar on all involved. It is incredibly motivating, almost an instinctual protective drive, for me to donate and be a part of fixing this problem, because every single patient is someone's person… and in our case in Maternal Child Services, that patient often has a new life waiting for her on the other side of it all.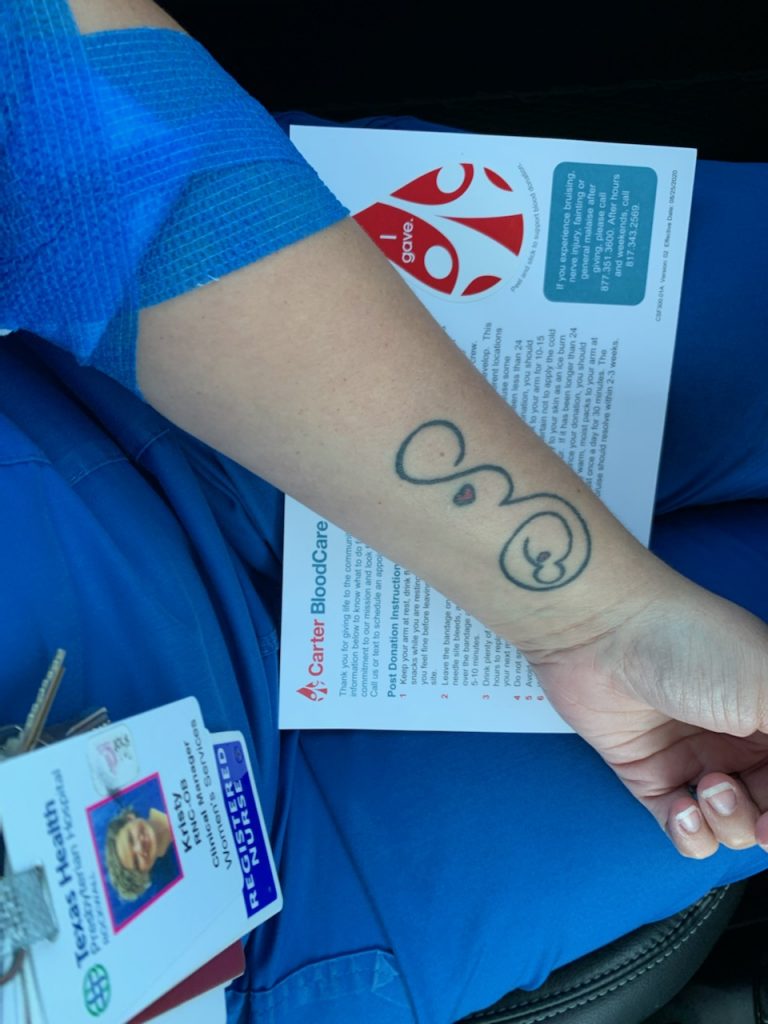 How to donate
The Rockwall donor center is open Monday through Friday from 8 a.m. to 5 p.m., and Saturday from 8 a.m. to 2 p.m. (closed Sunday). Walk-ins are welcome, and you can also register for an appointment to donate online at carterbloodcare.org. You can also call the center at (972) 270-2185, or get in touch with the Carter BloodCare Contact Center by calling or texting (800)-366-2834 to schedule an appointment.
Rockwall is a strong community for blood drives, with lots of opportunities throughout the year available to #givelife.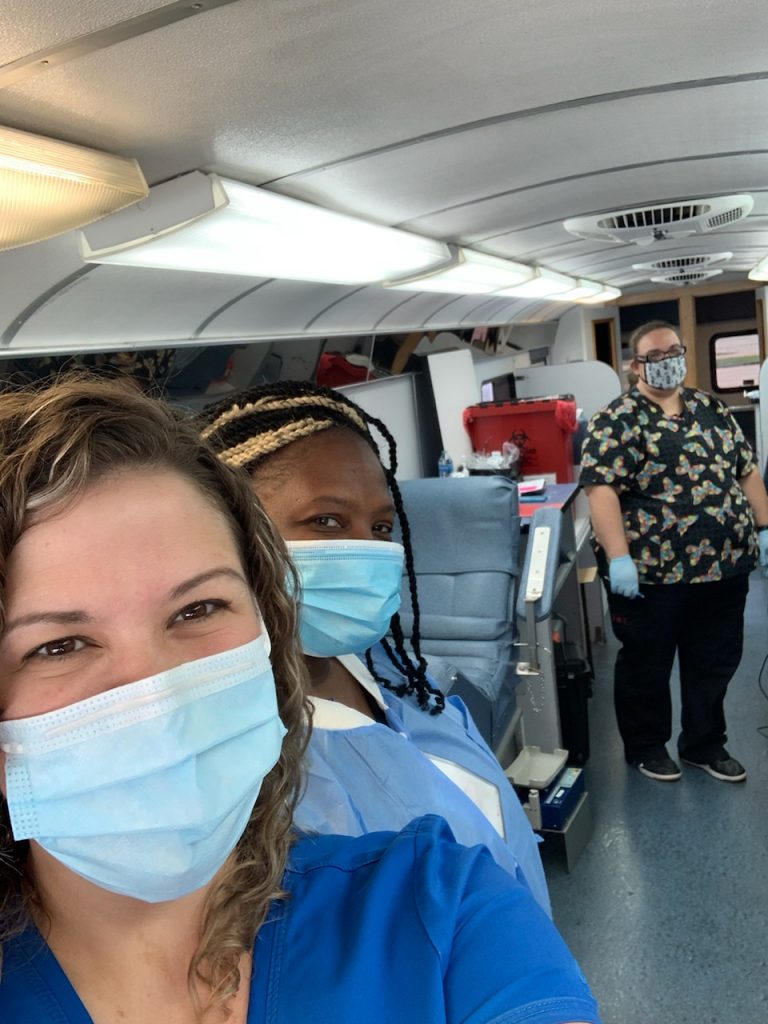 Highland Meadows Health & Rehab, a licensed skilled nursing facility in Rockwall that offers comprehensive rehabilitation services and long-term term care, will host a Community Blood Drive as part of their upcoming 'Christmas in July' event. The Carter Blood Care bloodmobile will be at their location, 1870 S. John King Blvd., from noon to 5 p.m. Tuesday, July 27.  Community members are encouraged to scan the QR code below to sign up for a time slot to donate, and come by to enjoy hamburgers, hot dogs, and even visit with Santa.  Those who donate blood will receive a Texas Rangers BOGO ticket voucher!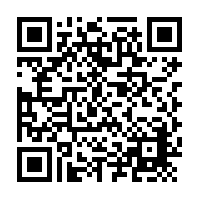 Carter BloodCare encourages regular donors to invite a friend or family member along with them the next time they donate. This not only allows others to get a feel for the process, but also helps bring more awareness to the importance of giving blood and help reach the younger population who make up a low percentage of regular donors. Many parents might not realize that young people can donate blood beginning at age 16, with parental consent. You can find those consent forms onsite at any blood drive or any donor center, including Rockwall.
"We know from research that one of the number one reasons people say they don't donate blood is because no one has ever asked them to donate," said Linda Goeltzer, Carter BloodCare Director of Public Relations. "As blood donors, we don't always talk about what we're doing. During this difficult time of a nationwide blood shortage, we are challenging our blood donors who are regulars to talk about it more, and to invite a friend along when they donate next time."
By Austin Wells, Blue Ribbon News. Courtesy photos.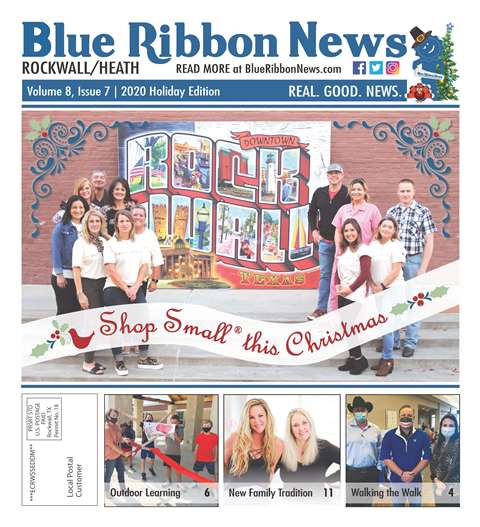 Our print edition is delivered free to ~15,500 homes in Rockwall and Heath, TX.
To share your good news and events, email editor@BlueRibbonNews.com.
Subscribe to our email newsletter here.
Advertising: 214-342-8000 or advertising@BlueRibbonNews.com.